The New Frontier in Cinema: An Immersive Home Theater
July 5, 2016
This post comes to us from Control4 dealer, BNC Technology, a South African company that specializes in home-integrated technology.
A dark space, high definition crystal clear clarity, ear popping surround sound, and the smell of buttery popcorn. Going to the cinema holds a great appeal for many, but what with long lines, crowds, and exorbitant prices for tickets and concessions, that appeal can quickly wane. Luckily there's a new frontier in cinema currently taking place which eradicates these issues. The home theater includes all of the immersive advantages of a traditional cinema but at your own convenience, control, and customization.
As online home streaming, such as Netflix, Hulu, and Amazon Prime continue to grow in popularity, so is the desire to create more luxurious home entertainment areas with surround sound and massive immersive screens. There are so many advantages to owning a home theater; from convenience to customization, owners get to dictate exactly how and when they will consume their entertainment.
Offering superior quality to the traditional cinema in the comfort of your own home you won't need to hassle with online ordering, lines, or paying exorbitant prices for tickets, food, drinks, and snacks. Your own personal cinema is always there for you and your family and friends to enjoy anytime.
Home theaters can also be uniquely customized to your exact preferences and tastes. Control4 dealers, like BNC Technology, can create unique home theater spaces catered to a client's specific needs. Everything from the lighting to seating and acoustics are skilflully handled.
As far as acoustics go, one doesn't have to compromise sound when viewing at home. With high-quality surround sound systems, viewers can now experience the same level of immersion seen at the cinema right at home and you don't have to contend with noisy audience members. And whether cineaphiles prefer high definition screens, 3D HDTVs, or 4K projectors, you're only limited to your imagination on how you utilize your viewing environment. Everything from media streaming to gaming can be done on a huge HD screen with perfect immersive sound.
Owning a home theater puts the viewer in ultimate control. Unlike a traditional cinema you can pause, fast forward, and rewind whatever you are watching to your hearts content. No missing a beat there.
So ditch those expensive tickets and frustrations and open a world of true viewing pleasure; your own personally-designed home cinema available to you wherever, whenever, and however.
Interested in an automated home theater of your own?
Fill out the form below and we'll be in touch.
We take your privacy seriously and we promise we won't spam you; please see our privacy policy for details. By submitting your information, you are confirming that you are 18 years of age or older.
Thank you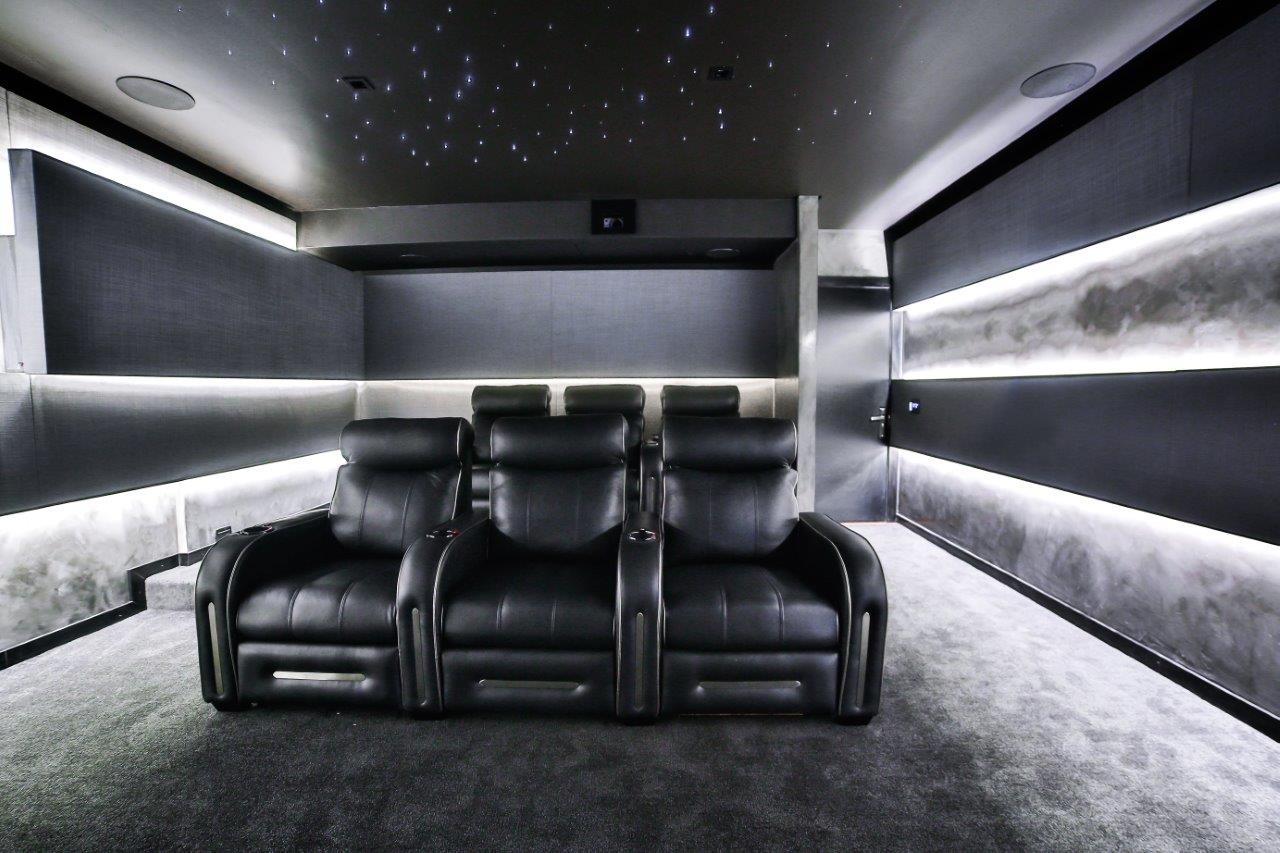 VIDEO