Day of Caring
September 17, 2012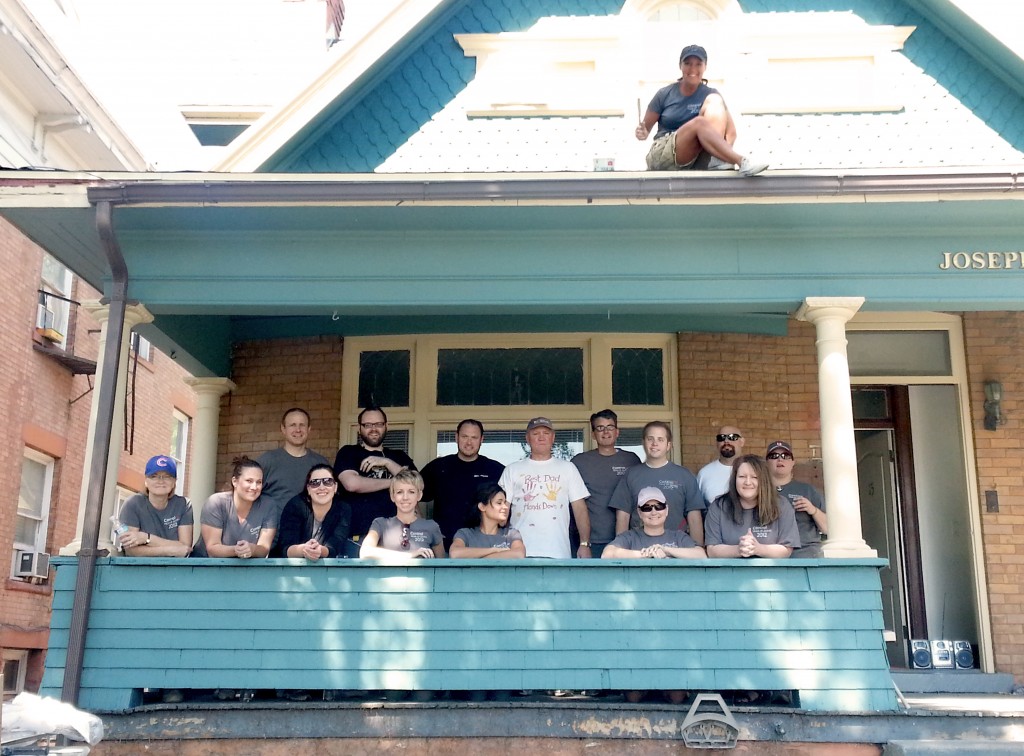 There are probably a lot of things you may not know about Control4. And some you may not care about, like the fact that our ice machines cannot keep up with demand. We like our drinks COLD. One of the coolest things about this company is its quiet contribution to the communities around us. In addition to encouraging our team to take a day off work in April to support Habitat for Humanity, numerous fund-raising activities like motorcycle rides and bake sales, we were also urged to participate in the Salt Lake United Way Day of Caring on Thursday, September 13th.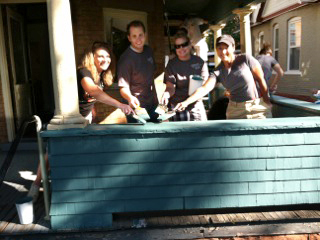 Over 3,855 volunteers participated in United Way of Salt Lake's 20th Annual Day of Caring. Together, volunteers spent 35,000 total hours completing more than 115 one-day service projects in Davis, Salt Lake, Summit, and Tooele counties, according to the United Way. Control4 rallied about 20 people to take a day off from their busy jobs, roll up their sleeves and make a difference.
We spent about 8 hours painting a historic home in downtown Salt Lake that's being used as transitional housing for
The Haven
, a residential drug and alcohol treatment center that provides affordable care to people who need it. Utah might be better known for the
Cirque Lodge
which has treated celebrities like Lindsay Lohan, Chris Klein, Eva Mendes and Kirsten Dunst – to the tune of about $26,000 for a 30-day stint. Let's face it, not everyone can afford that kind of help!
We all agreed that it was one of the coolest things we've done. It was great to connect with people on our team, knowing that we were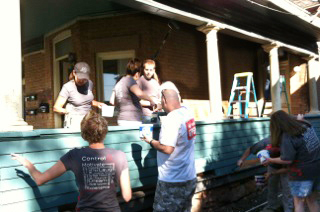 doing something really good for people in our community. Of course, we also got to spend a lovely fall day outside, enjoy some tasty
Litza's Pizza
for lunch, bicker over the musical soundtrack for the day, and see who could get the most paint in their hair (I may have won that one). A big thanks to Control4 for making this possible, and for encouraging all of us to give back and enhance the lives of people in our community.