Automation for Autism: Control for a Cause
December 2, 2015
This article was originally posted on ArchDigest.com on September 29, 2015. Written by: A.J. Paron-Wildes, Author, Interior Designer & Mother to Devin. Photo Credit: Rosemary Kosin.
As an interior designer I have dedicated my life to creating optimal environments for individuals with autism. Raising an autistic child can be a challenge; I know, my son Devin was diagnosed at age three. Through my research, my writing, and my work, I recognize that design cannot cure a child, but the right designed environment can eliminate unnecessary roadblocks.

When I design, I rely heavily on my senses to create a space. But for children with autism, extreme sensitivities to light, color, shape, and sound alter their perception. We don't experience a space the same way. Once I understood this difference, I adjusted my design approach and tried to identify principles in design that could alleviate sensory sensitivities.

In 2013, I wrote "Interior Design for Autism," a series of three e-books published by Wiley. Having worked on projects all over the country, from autism-research centers and medical clinics to therapy centers and individual homes, I have made a real push to educate other designers and architects on how they can best design a building that will enhance the experience for an individual with autism.
< CLICK PLAY TO WATCH VIDEO >
Many strides have been made in this field of building, but more can be done. Looking to smart technology and new home automation innovations is one way to move forward.

As a mother of an autistic child you hope for a cure, but "getting better" is the realistic goal for most. That's where we live, on the constant path to getting better. My son is now 20. He lives a pretty active life and has become so much better than when he was younger, but still would be considered developmentally impaired.

We moved into a new home three years ago that is perfect for Devin because it has a lot of space. He has his own floor with his bedroom and a creative room, and he is very far away from his noisy seven-year-old sister, Ava.

We are at the stage where Devin is demanding independence, which is understandable for any 20-year-old. He wants the ability to stay home when we go out. The problem is that he still is a vulnerable adult, and leaving him alone at home has risks. He may forget to close a door or may open windows with the air-conditioning running. Those are inconveniences. Devin has also let strangers in our home and tends to run outside when the power fails, which can have disastrous consequences. He gets frustrated, but we need to be sure he is safe.

We also need to be confident that he can understand the relationship between the house systems and controls—the air conditioner, the gas stove, the toaster oven, smoke alarms, etc. Would he realize that it's time to get out if there is a fire? Will he remember to turn off the toaster oven after making nachos, his favorite snack?

Every morning Devin takes a bus to his transition program at our local high school and sometimes my husband or I need to leave before him. How can I ensure that he's on the bus, the lights are off, and the front door is locked? Completing tasks to 100 percent can be an ongoing issue for individuals with autism. They tend to lose focus and attention, needing a prompt or a reminder to finish a task.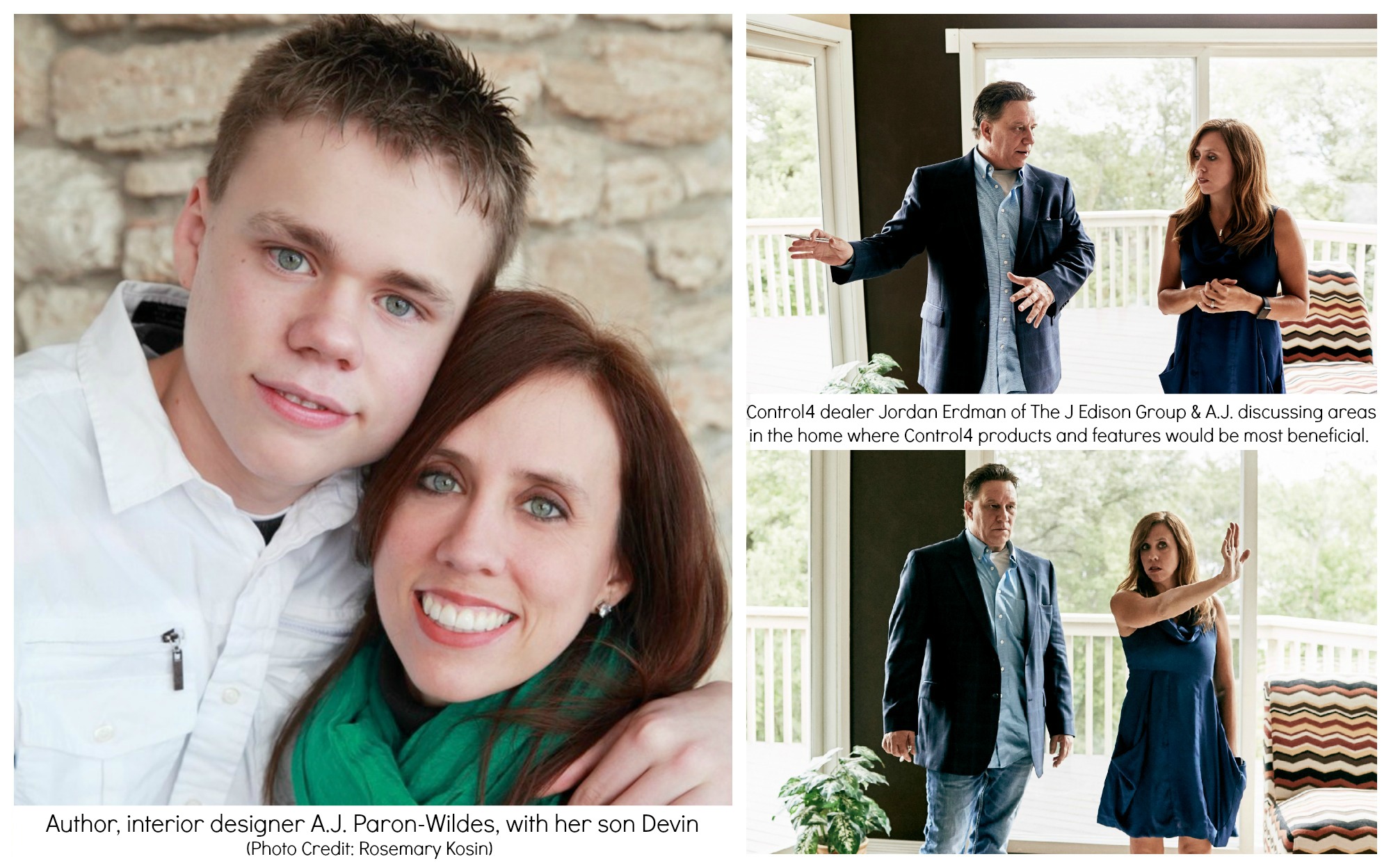 A home automation system from Control4 can give us the solutions and assurances we need. Devin loves technology. He may not be able to work a regular thermostat, but if the control is all-digital, he can master that. Alarm clocks frighten Devin because the noise is very jarring. With Control4, he can set his shades to open at a specific time and create a soothing wake-up experience. This is one example of how Devin can learn a skill without our help.

Control4 also allows Devin the independence to easily alter his environment when he needs to. Giving Devin control increases his self-esteem and, in turn, encourages him to try new skills, which results in increased independence—all because Control4 sets the stage for successful outcomes to an action.

Because kids with autism tend to seek time alone, sometimes Devin squirrels away for restorative time and we don't know where he is. Having cameras and intercom systems to locate him and others in the house will be a nice feature to alleviate stress while still promoting independence—he can have alone time when he needs it and we can know where he is.

We do have a lot of people coming and going through our home to care for Devin—from personal-care assistants to medical nurses to music therapists. Although we have been fortunate to have amazing people take care of our son, other families have not been so lucky. And because some individuals with autism are unable to communicate, it can be difficult for their families to know when they have hired an inferior caregiver. Having covert cameras to monitor care can give peace of mind that things are happening as they should.

The goal for any individual with autism is to function as fluidly as possible in the real world. By gaining independence and responsibility in our own home, we know Devin will continue to advance. One day he may want to move out, and I know that could be a real possibility with Control4 integrated into his home or apartment. Technology can be a successful tool for the future in designing environments that increase autistic individuals' capabilities.

Our dream is to expand Devin's independence every day so that in two years he can attend a college with a special-needs program and live on campus there. By using Control4 in our home, we can start having Devin practice skills to get him to that level of independence and create the confidence in him to live outside our house.

We are thrilled to find a solution that helps Devin become more independent. By adding cameras, sensors, and controls, all connected and powered by Control4, we can monitor our son with our smartphones no matter where we are.

Control4 provides solutions to the biggest challenges we face with our autistic son and I am confident the entire family will benefit from the home automation system.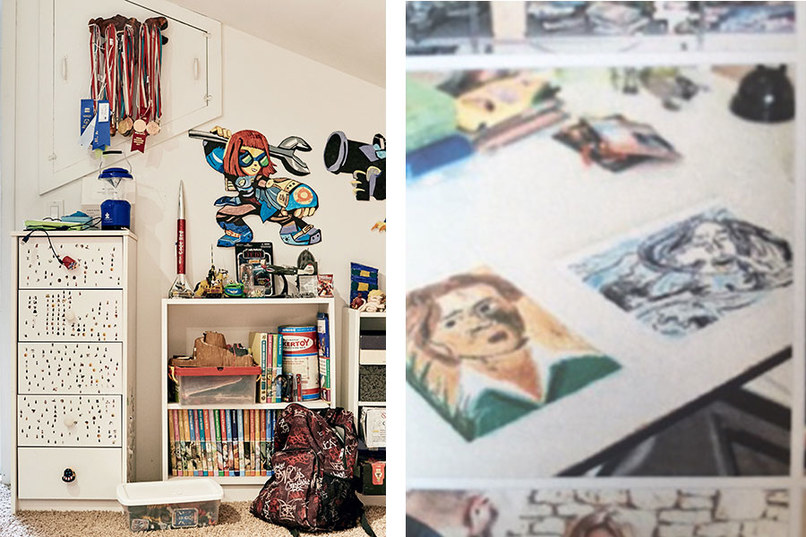 Simply fill out the form below to receive your
Smart Home Planning Guide for Individuals with Autism.
We take your privacy seriously and we promise we won't spam you; please see our privacy policy for details. By submitting your information, you are confirming that you are 18 years of age or older.
Thank you
Download your document here.