Smarts for Sale: Automation Adds Advantages When Selling Your Home
August 19, 2015
This article is from our most recent issue of Home Smart Home magazine. Get your FREE COPY for more great articles!
On a street in Toronto, Canada, two neighborhood homes went up for sale at the exact same time. The homes had the exact same floorplan and square footage, and were on the same street. One home sold in three days. The other is still on the market, over two months later, with a reduced price. What's the difference? Automation.

Marcel Mukerjee is the happy home seller in this case. His home was one of 20 or so spec homes built in a new development. After deciding to put his three-bedroom home up for sale, Marcel did something very smart—he automated the main floor. As a Senior Area Manager for Control4, Marcel knew the power of automation and hoped a small investment would help differentiate his home from the others on the market. In fact, when he built the home three years ago, Marcel had it prewired for automation, which helped immensely. When preparing to sell, Marcel added a system worth about $14,000 on the main floor, including eight lighting loads, a Portable Touch Screen, Door Station, an integrated alarm system, and seven audio zones. A simple HC-250 home controller runs the relatively basic system.

"I didn't go crazy," Marcel notes. By the open house, Marcel knew he had done the right thing. Prospective homebuyers were wowed. Marcel had set up a demo button to showcase the system: Lights came on and distributed audio kicked in throughout the floor. "It just made the place feel more warm," Marcel notes.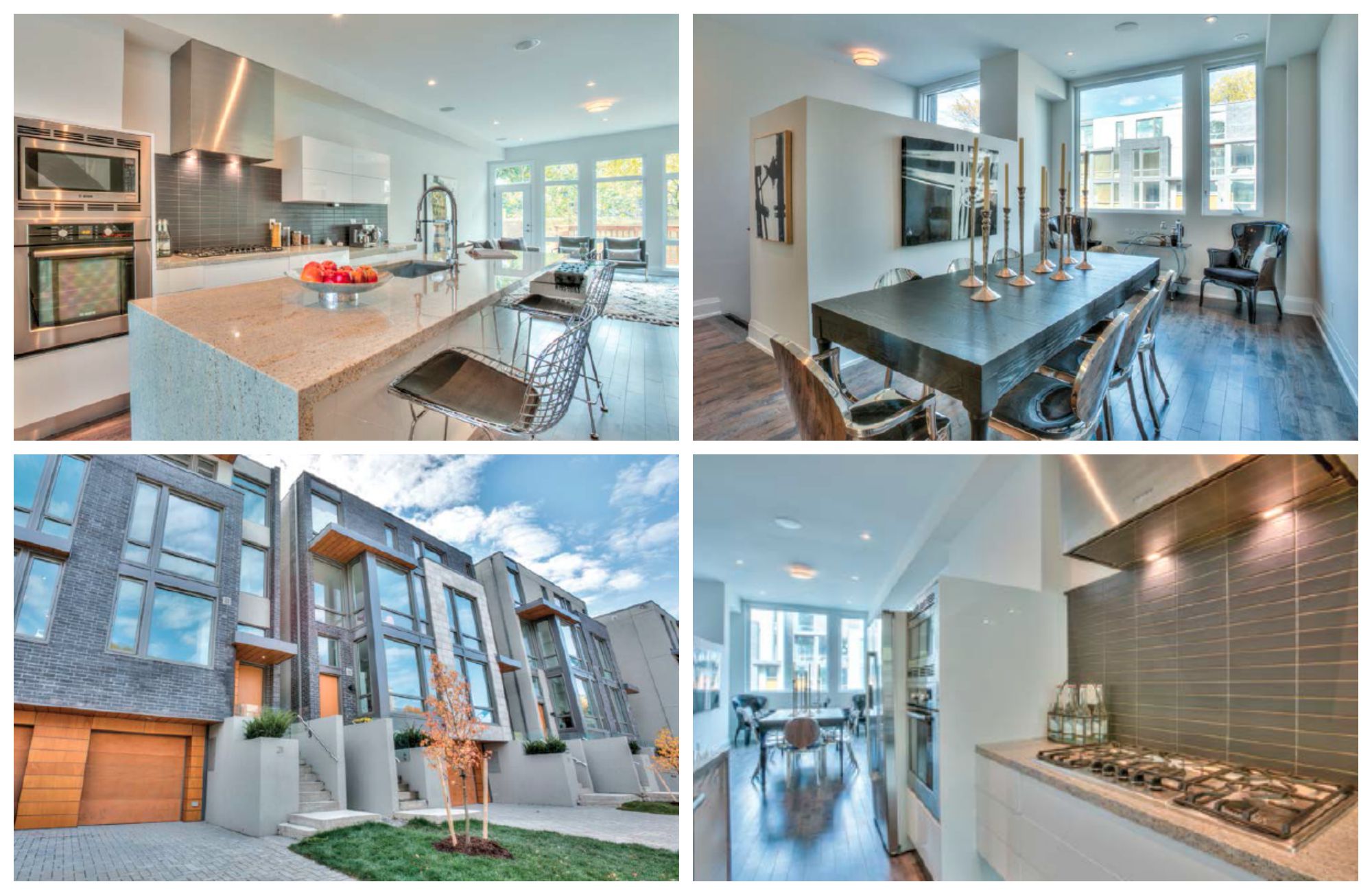 The homeowner programmed specific lighting and audio scenes to demo during the Open House, which led to a record-setting sale.

The home—and the system— attracted an offer within days. The buyers were familiar with automation but were especially impressed with how much could be integrated. Marcel agrees: "What they really liked was, they don't have to worry about coming home at night, because the porch lights come on automatically." The buyers also were wooed by the security system, especially the ability to get notifications or arm it remotely. The "Good Night" button, which shuts down all lighting and audio in the home, was a draw, as well. And, the potential new owners were happy to learn how easy it would be to expand the system if they wanted, as they determine their specific needs.
Three days later, Marcel had successfully sold his home. "I did quite well on it," Marcel admits. The home, which he had bought for $940,000, sold for over $1.25 million, setting a record for a semi-detached home sale in this area of Toronto. And although the residence is a beauty in its own right—open floor plans, lots of natural light, new everything—Marcel is confident that automation is what set his home ahead of the pack.

Marcel's real estate agent, Ralph Fox, agrees. "It definitely was an advantage," Ralph says. "Automation is definitely the wave of the future." Automation is steadily becoming a standard factor in new homes, especially in red-hot markets like Toronto, which, Ralph notes, sports one of the strongest development markets in North America. Automation abounds in the new condominium towers, but the value-add of a smart home system is something that all homeowners should consider. "People buy with emotion," Ralph notes. "When you have a property that can connect emotionally with people from the outset, the likelihood that they're going to convert to buyers significantly goes up." The real advantage to selling a home with automation is that it really helps people envision themselves living in the home. "They can imagine themselves utilizing the functions," Ralph adds. "Turning on all the lights, locking the door remotely…it really creates a unique experience."

So, if you're considering adding automation to your house, but you're not sure you'll be in that house forever (and who does that anymore?), rest assured: automation can increase your home's appeal and make it that much easier to sell, if that day comes. Plus, you get the added benefit of enjoying an automated system while you live there. "That's one of the things as an agent that drives me crazy," Ralph admits. "People wait until they're ready to sell a house to fix it up and make it really nice. I say, why don't you just fix it up and live in it like that for three or four years and take the premium then?"

Meanwhile, Marcel is savoring his success. "Automation definitely helped sell the house, there's no doubt about it," he notes with a smile. The sale has sparked other projects on the block, as well—after witnessing Marcel's quick turnover, two neighbors are adding automation to their homes. Perhaps that other struggling seller on the block will take note—a thought Marcel had when he visited his neighbor's open house, telling him, "maybe you should see what I did in my place."
BUYING A CONTROL4 HOME? FIND OUT HOW TO TRANSITION A PREVIOUSLY-OWNED CONTROL4 SYSTEM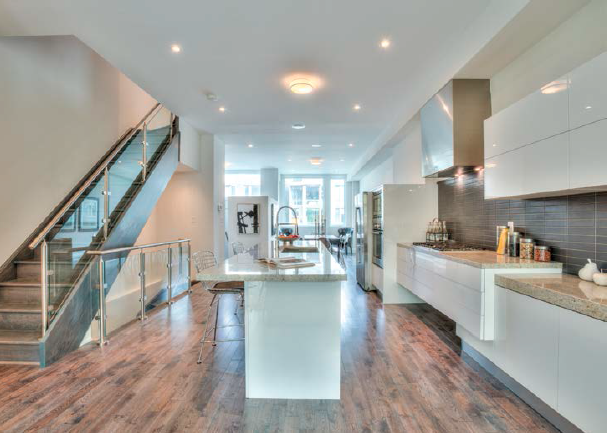 Category
SMART HOME STORIES