Control4 & Sony Partnership Delivers an Elevated Automation Experience
September 5, 2012
​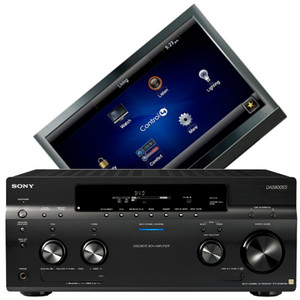 Today Control4 and Sony announced the world's first fully integrated AV receiver with
Control4 Automation built right in
. That's right. One world-class AV receiver loaded with functionality, a slew of streaming media services including my fave, Netflix, and 4K technology (if you haven't checked out a 4K TV,
you should
. Think old tube TV quality vs 1080p…this is like 1080p but 4 times better quality. Crazy, right?).
Now picture that killer receiver PLUS one high-powered Control4 controller. All in the same box. Fully enabled with the power of Control4 automation. So the receiver you put in your TV room or theater can literally do it all. The new Sony 2800ES and 5800ES receivers with Control4 Automation built in are leading the charge in home automation innovation, and redefining the receiver category in the process. Check out more info at www.control4.com/sony.