5 Ways to GO BIG with Automation in Your Man Cave or Media Room
July 27, 2015
The "Man Cave" is said to be the "last bastion of masculinity" within the home, and whether your sanctuary is in a garage, spare bedroom, basement or media room, there are many ways that you can make it even cooler...way cooler than adding neon signs, mini-fridges, or even your favorite team's memorabilia. In fact, integrating a variety of devices, sensors and programming into an automation system can make your personal space into something you might want to share with everyone!
Click on the
image below
to see how you can add some spice to your special room!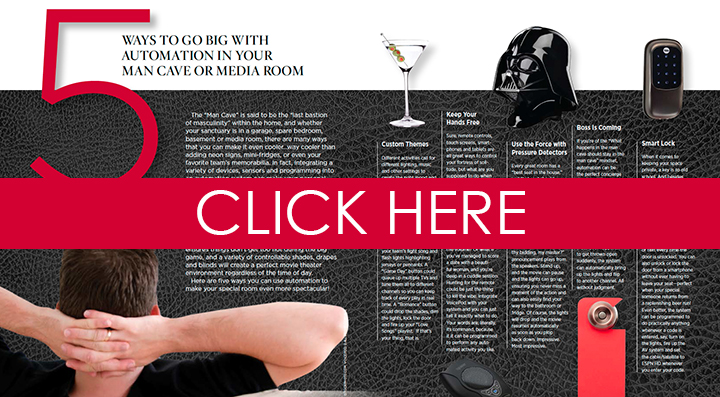 This post comes from our most recent issue of Home Smart Home Magazine.
Download your FREE COPY today!