Smart Home Technology: What You're Missing. [INFOGRAPHIC]
March 3, 2015
This guest post comes to us from Melissa Drake, director of public relations and internal communications for ERA Real Estate and co-editor of Owning the Fence.
A
recent survey
from
ERA Real Estate
and HGTV shows that consumers of all generations value smart technology features in both current and future homes. That's because a smart home is one that is well-positioned for the future and aligns with a growing reliance on mobile technology.
So if you're thinking adding smart tech to your home – especially, if you're looking to add re-sale value – here's what you need to know:
Keep it practical. The most commonly found technologies were those that could help save money, including automated climate control, energy management, remote home monitoring and lighting control systems.
The trend is growing. Nearly half of consumers believe it is important that their current home or next home they purchase be equipped with smart home technology.
If buyers want it, home sellers will oblige. More than half would consider installing smart home technology in their home to make it more appealing to future homebuyers.
There's a growing number of ways to add smart technology to your home. The survey uncovered some interesting trends that can help you decide which new piece of home technology you want to add first:
Green-Minded Millennials: Nearly half of Millennials have energy management technology in their homes, compared to just one-third of Gen X and Baby Boomers.
Security Systems – A Thing of the Past?: Baby Boomers are most likely to have a security system in their home than any other age group surveyed (60 percent of them do).
Mood Lighting Over Mood Music: Consumers value smart lighting over a smart home audio system.
Comfort is Key: Consumers of all ages agree they would automate their thermostats before their lighting or security systems.
TV Over Security: 1 in 10 Americans would choose to automate their TV over their lighting or security systems.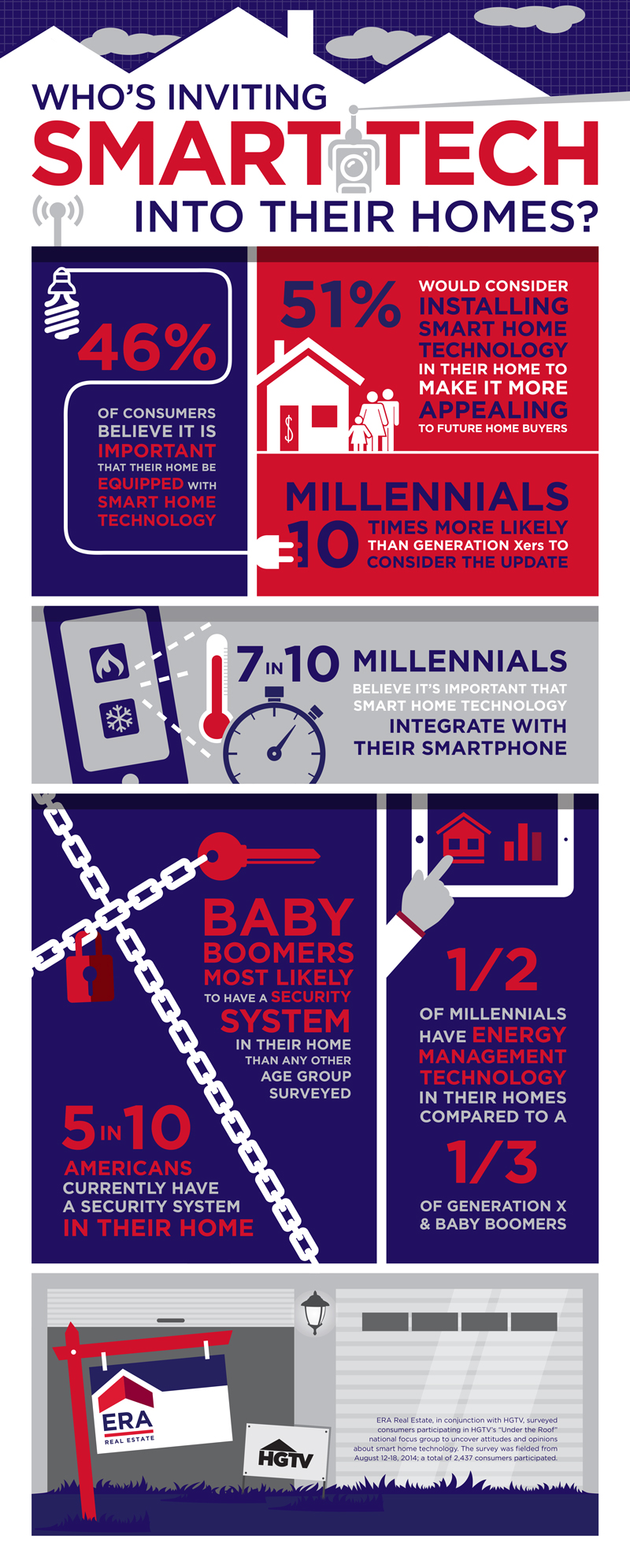 To see the original post, click
here
.