CES: My Favorite High Tech Products
January 15, 2015
This post comes to us from Lisa Montgomery, Senior Editor at Electronic House and freelance home technology writer.
This year's Consumer Electronics Show (CES) in Las Vegas seemed all about the Internet of Things, or IoT, for short. There were washing machines and dryers that connect to the Internet, surveillance cameras that zip real-time images to smartphones and scads of devices that can be monitored quickly and conveniently from an app on a phone or table. I saw connected versions of thermostats, garage doors, security systems, and more.
While IoT products represent a huge trend in the home electronics industry, some of the most fetching products this year didn't really look like technology at all. In fact, they looked fairly ordinary, like common items you'd see in any average American home—but with extra hidden smarts to make them so much more interesting and useful. One of my favorites, the
Digital Surround Sound Speaker Shelf
from Bell'o, appears at first glance to be a beautiful wooden shelf that's the perfect width to mount below a flat-panel TV. On its own, it helps fuse a big-screen TV into the décor of a family room, but there's so much more than meets the eye. Integrated discreetly into the shelf is a full-blown speaker soundbar. The soundbar can connect directly to the TV to provide three channels of audio, or stream tunes from a Bluetooth-enabled phone or tablet. It's the epitome of design meets technology in a package that's easy to install and enjoy.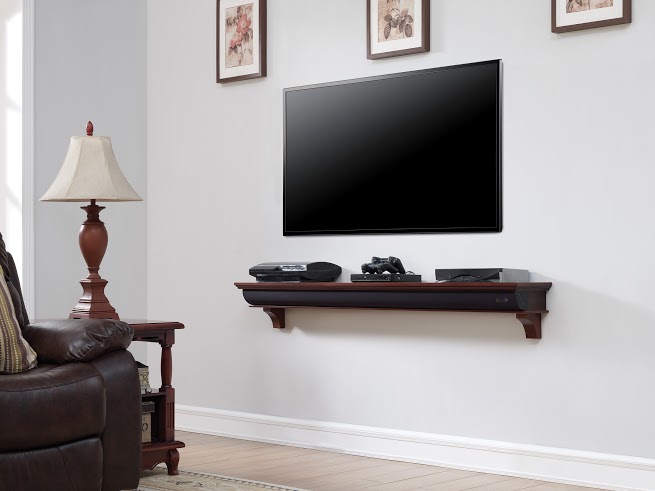 Digital Surround Sound Speaker Shelf from Bell'o
Options for listening to music in the bathroom are also alive and well, delivered by something completely unexpected: a common ceiling-mounted ventilation bath fan. Concealed behind the grille of the fully-functional
fan from Broan
are two Bluetooth-enabled stereo speakers. As the Sensonic Stereo fan removes hot, steamy air, it can also play music streamed from a smartphone or tablet. Genius!
It's not just bath fans at CES that were masquerading as smart home technology.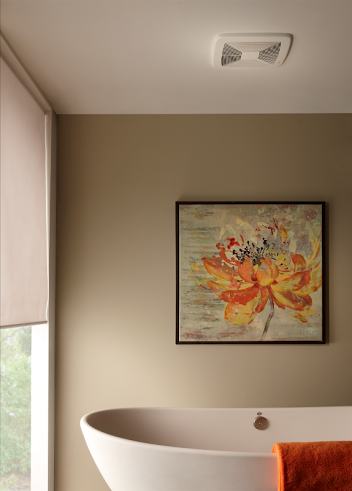 Bluetooth-enabled fan from Broan
Fused into the design of the
Haiku line of SenseME ceiling fans
from Big Ass Fans are an array of sensors that enable the fan to react automatically to a variety of different conditions. For example, via its integrated motion sensor, the fan knows when someone enters and leaves a room and turns on and off accordingly. It also receives cues from the Nest Learning Thermostat, adjusting its speed and direction to maximize comfort and energy savings. Even cooler (no pun intended) is the fan's ability to self regulate based on your sleep patterns sent to it via the UP tracker by Jawbone.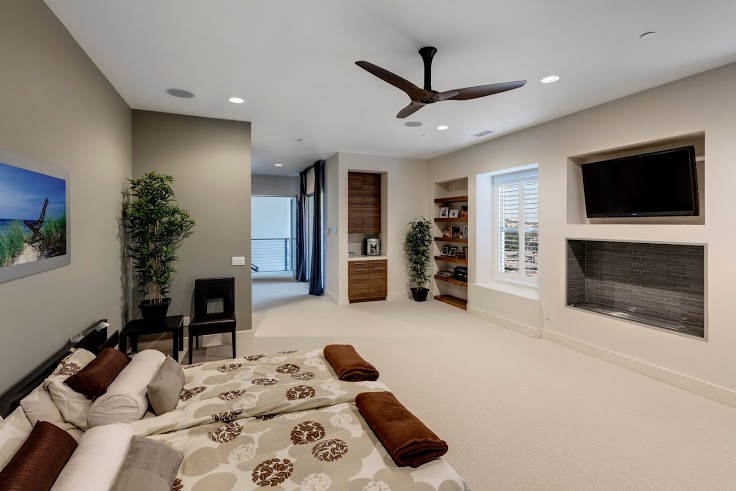 SenseME ceiling fan
Another favorite CES find unites fashion and technology beautifully into a piece of statement jewelry. Designed for women, the
Ringly
ring connects to your smartphone through an app, vibrating gently when an important text, email or phone call is received. This means you can put away your smartphone during business meetings, dinners with friends, and other social gatherings without feeling completely disconnected. And don't worry, Ringly won't make you look like a tech geek. It's made of 18 carat gold and semi-precious and precision gemstones—something most women will be proud to add to their jewelry boxes.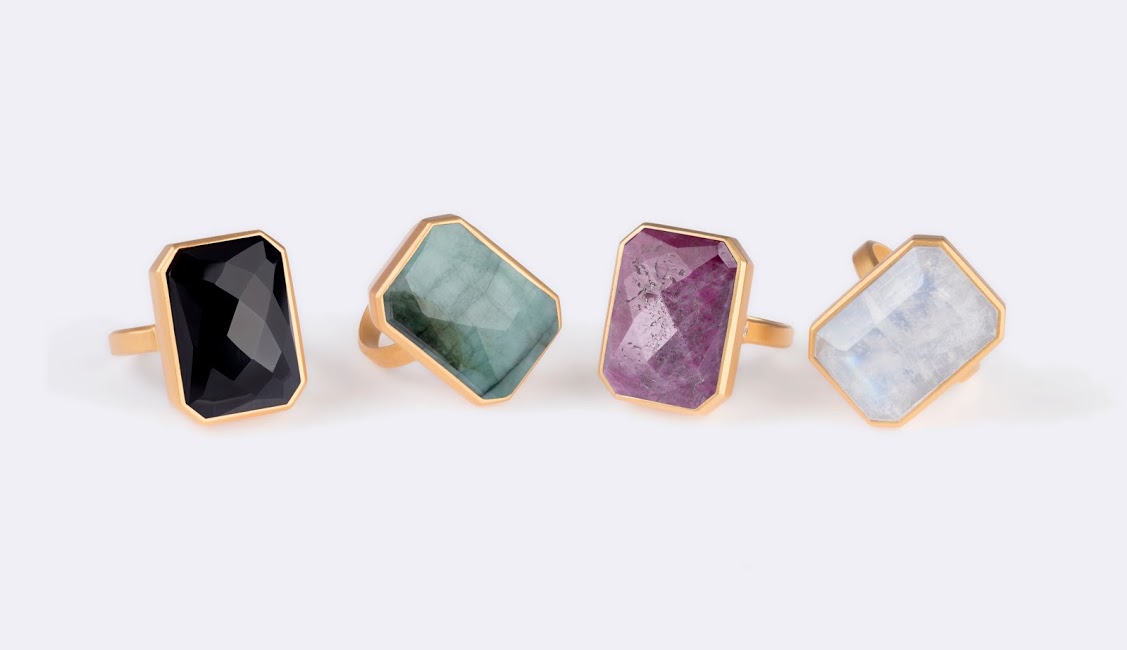 Ringly
Today's innovations are shifting the way people perceive home electronics, and in a good way. No longer does having a smart home require filling it with gadgets that would look better in a science lab than in a living room. By integrating technology into common, ordinary household objects and personal items, manufacturers are offering solutions that look and feel like natural additions to your household.
Category
SMART HOME TRENDS