Did I Close the Front Door?
August 21, 2012
Here is a great story from one of our employees at Control4. His name is David Phillips and he is one of our Area Sales Managers in the United Kingdom: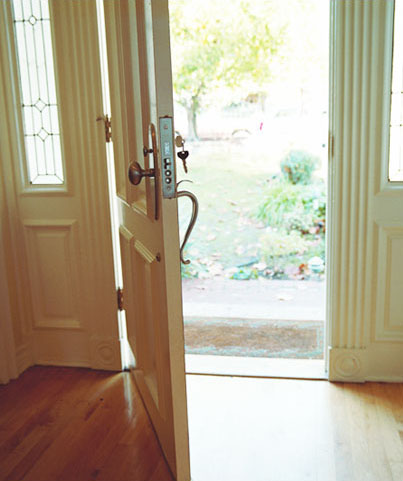 "I have a
Nyce ZigBee Contact sensor
on my front door, which I've programmed to send me an email whenever my front door is opened. This way, if I am out and the door opens unexpectedly, I can call a neighbour or family member to check it out for me. That's cool by itself, but I found a better use for it.
I popped out to the local shops to pick up some essentials in my car – it's only a few minutes away. When I returned home after 10 minutes, I found my front door wide open! I rushed in to make sure nothing was missing, realising I must've slammed the door and it had bounced back open without me knowing.
Time for a reprogram… I put a 60 second timer in place, so if the Contact sensor isn't closed after 60 seconds, I get a second email letting me know my front door has been left open! This means I will now get no further than 60 seconds from my home before Control4 notifies me that my front door has been left open.
This gives me huge piece of mind, and I also know I'll never do that again! And of course, it's affordable, wireless and small… there is no reason this can't be done on every project."