Wanna Call Me "Dumb as a Rock"?
August 16, 2012
Do you remember the Charlie Brown's Halloween Special when "that round-headed" kid kept getting tricked with rocks while the rest of the Peanuts gang got delicious treats of varying kind? Here's a clip to trigger your memory.
http://www.youtube.com/embed/5tIhwITwhSg
Well, I couldn't help but think of Snoopy's best friend when I visited certified Control4 dealer Matt McKenna at Semaphoric in Los Angeles, CA, and he took me to an incredible home in Calabasas. The owner of this stunning spread, Matt explained, happened to be in the music business so in terms of control and automation requirements, having access to anything from Lady Gaga to The XX to everything classical and symphonic was a non-negotiable priority. And boy, did this guy ever have all of the right equipment to notice--with crystal clarity--every melodic nuance, not to mention EXPERIENCE every ounce of bass in your body as the music played. I was impressed.
And then I stepped outside. And yes, typical of such a SoCal spread there was a gorgeous pool before me, but that's not what I noticed most. Rather, it was the music that continued to move me. Incredible sound warmed me as much as the sun and yet there wasn't a single speaker in sight. Until I looked more closely. I noticed that cleverly disguised amongst their beautifully landscaped succulent-rich yard, were several of these so-called... rocks--all controlled via the closest smart phone, touch screen or tablet,
thanks to Control4
. Nothing dumb about that.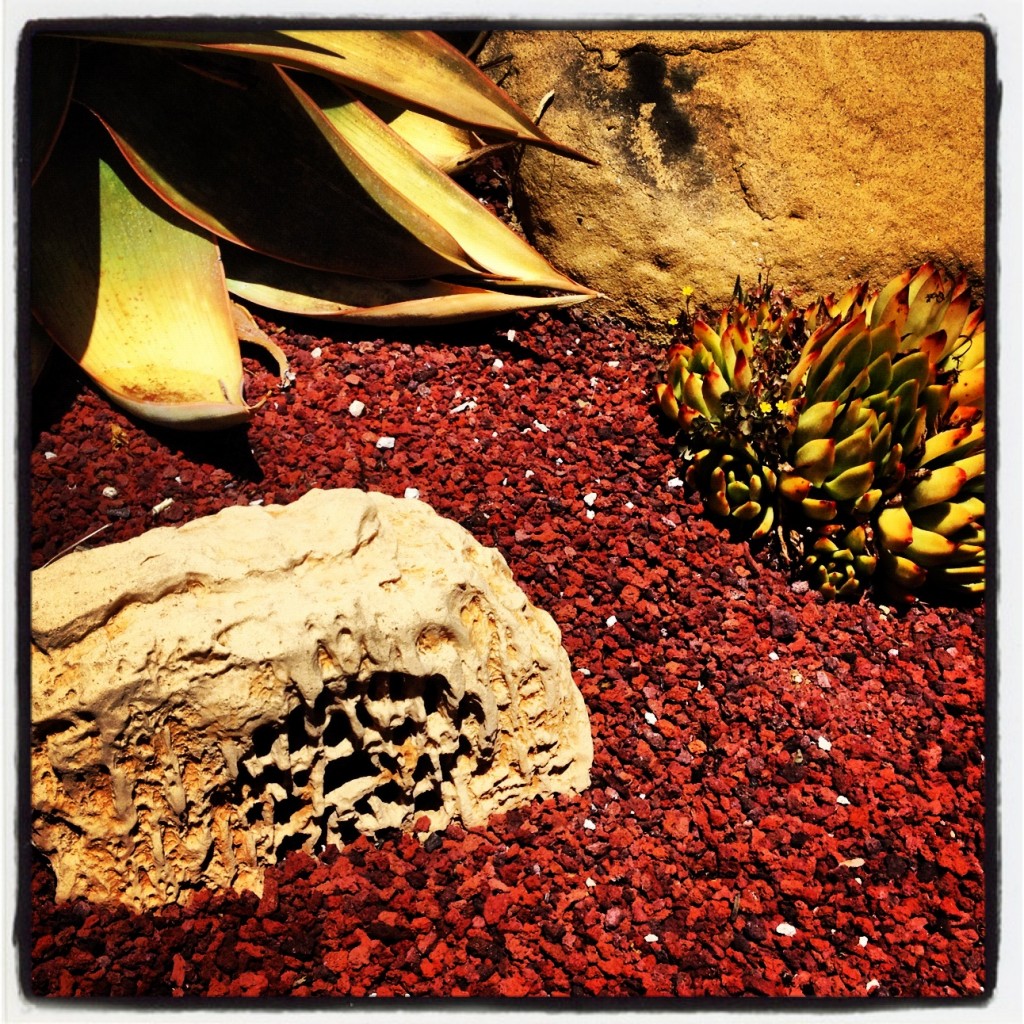 Since the owners seem to be doing quite well, I've decided they should hand these "rocks" out next Halloween.
Finally, Charlie Brown would score. Check out :36 on this track...
http://www.youtube.com/watch?v=0WBEo2QQJx8