Baby - or Rather, Husband - Monitoring
August 13, 2012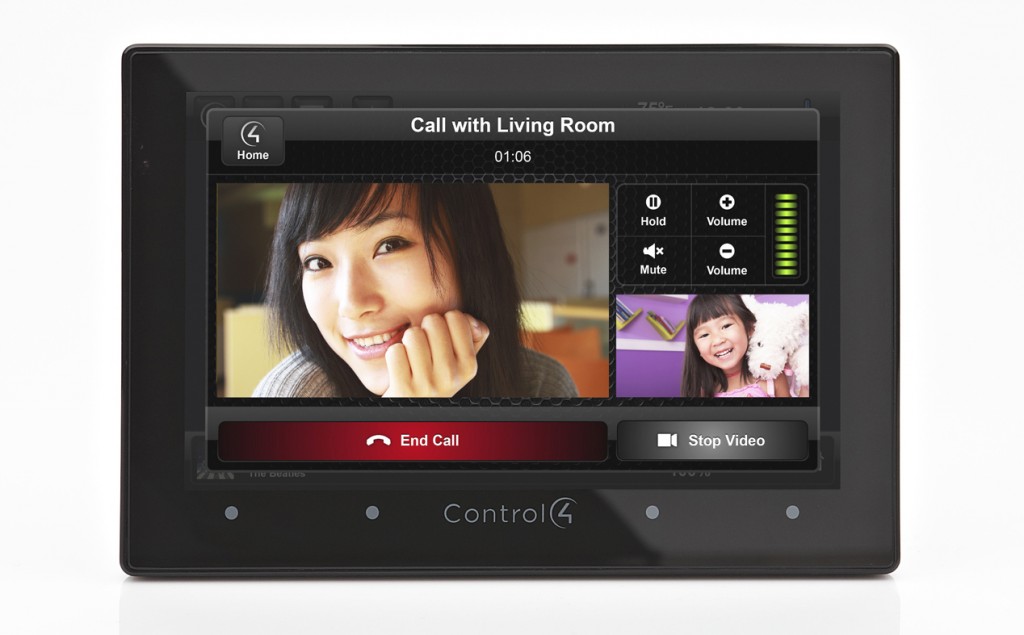 I'm a first-time mom. And a nervous-wreck of a mom at that. I purchased a baby monitor well before my 10-month-old son was born and I immediately hated it. Hated the static and the unreliability. So I trashed the monitor and installed an
In-Wall Touch Screen with Camera
and use my Control4 system to monitor my son now. MUCH better.
However, I don't only use it to monitor my baby. In fact, one of the best uses I've found is to monitor my husband.
Corby, is great at a lot of things. He's a one-man circus act for our son. He's a great disc-golfer. He can make a mean shrimp pasta. But when it comes to dressing our son, he falls a little short. I'm talking lime green socks, red sweatshirt and pinstripe overalls. So you can imagine how I love being able to direct… er…, assist him over our Control4 system, all while curling my hair (because, like many women, timing is where I fall short).
I must say though, the small, special moments are what make the system the most valuable to me. Those special moments that I catch because my son doesn't know I'm watching. Seeing him wake up and play peek-a-boo with the stuffed dog in his crib, listening to him mumble-and-hum himself off to sleep, spending a few moments watching my boys "talk" to one another…
Priceless.