What Does a Dad Really Want On Father's Day? Extra Time in the Man Cave!
June 13, 2014
Father's Day can be such a great day. It provides us with an excuse to spend some extra time with the family and celebrate all the wonderful fathers out there. But it also provides dads with an excuse to spend a little bit of extra time relaxing and hanging out in the man cave.
Man cave is a phrase that is thrown around quite a bit to represent a space that a man (or men) can go to enjoy whatever activities they like to enjoy during their down time. This obviously means different things to different people. One father might be a sports nut while another father loves to play video games. This Father's Day let's celebrate the three most popular types of man caves.
1.
The sports cave.
The ultimate sports cave provides any father with the ultimate game day experience. Anyone serious about sports knows that you can't just watch a single sporting event or single game at one time. Especially on Father's Day weekend! This weekend is sure to provide one of the best sport viewing experiences of the year. The US Open (golf), NBA Finals (basketball), Stanley Cup (hockey) and the World Cup (soccer) are all happening on Father's Day weekend and this is the perfect opportunity to have multiple TVs in the sports cave. And with the
Control4 HDMI Matrix Switch
it's never been easier to watch all of these events at the exact same time. A single press of a button can start up all of the TVs and set them to all the correct channels, making it effortless to watch sports all day long. It's like having your own personal sports bar. Just don't forget the chicken wings.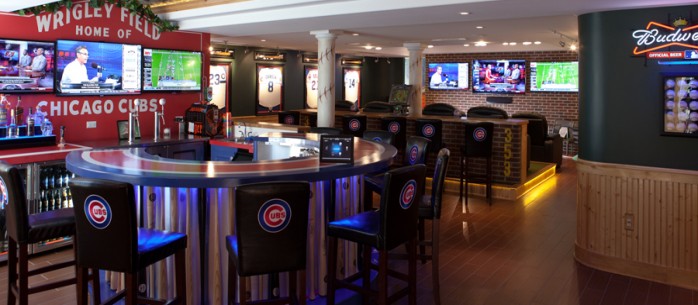 2.
The movie cave.
The movie cave is a cinephile's dream. For those who prefer the "big screen" to the multiple screens offered in the sports cave this is essentially like having a movie theater in your home. And what father wouldn't rather watch their favorite movies in the comfort of their own home as opposed to dealing with the noise, hassle and the inevitable loud-talker or seat-kicker that comes with the local movie theater? By installing a Control4 home automation system in the movie cave, finding and controlling his favorite movies is easier than ever before. Add smart lighting and he'll wonder how he ever lived without it. Pushing a single button will start up the movie and set all the components to the correct input, fire up the surround sound, plus it will dim the lights and allow full control from the remote or touch screen. And we all know if there is one thing dads love, it's control over their A/V equipment.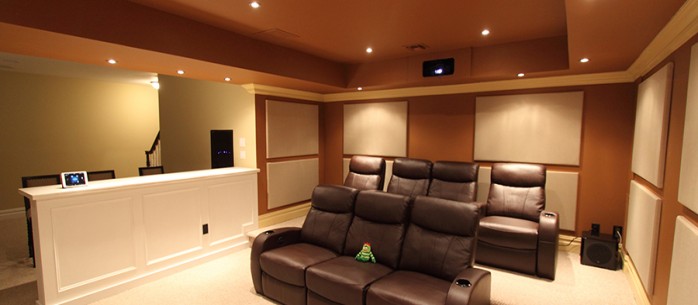 3.
The game cave.
Some dads will gladly forgo the sport and movie experience to have a place they can go to play shoot 'em up games and trash talk with their friends…a great bonding experience. All this type of man cave needs is the best resolution TV they can find and a very comfortable chair to sit and play games in. And maybe a mini-fridge so the snacks are easily accessible. Home automation can provide some additional fun in the game cave, making it easy to turn on the TV and set the lights to the right mood, plus program a "victory" button that plays the "I'm the man" song every time dad takes out one of his friends while playing Call of Duty. Automated trash talk!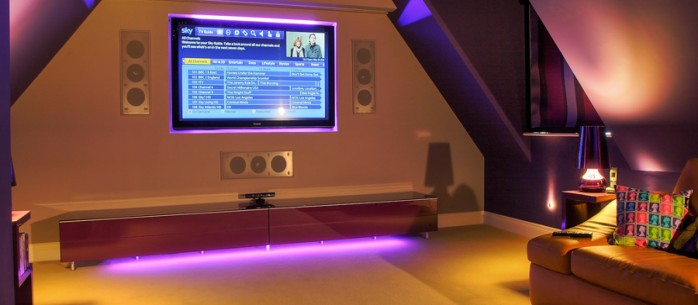 Happy Father's Day to all of the wonderful fathers out there. Hopefully this weekend will provide you with an opportunity to relax and enjoy your favorite man cave experience.