Interior Designers and Home Builders Increasingly Rely on Technology Integrators
February 26, 2014
This guest post comes to us from Harry Saini of
Digital Smart Homes, The Lifestyle Technology Store
.
The worlds of interior design and home building have entered an entirely new era in 2013. Not too long ago, technology integrators would have to seek out partnerships with interior designers and builders to drum up additional business.
This trend has shifted, as home automation becomes more desirable to families rather than an expensive luxury. Interior designers and builders are increasingly turning to professional smart home integrators to help them design and build smart home technology solutions for their customers. According to a recent
Better Homes & Gardens real estate survey
, "When it comes to the next generation of homeowners, more than half (56%) of Millennials believe home technology capabilities are more important than 'curb appeal'."
Rather than coming with a price tag of $75,000 to over $100,000 (the cost of home automation systems in the recent past), it is possible to spend a fraction of that amount for a fully-automated solution that can link everything from home security, environment/temperature control, home entertainment, and lighting to a Control4 home automation system.
Because of the increase in demand for smart home technology, we are continually approached by interior designers and builders to install and program cutting-edge systems sure to thrill homeowners.
When a designer or builder approaches our team, we work to educate them on the latest technologies and can provide the very best solution to fit specific budgets. Thanks to the plethora of available options, we can construct seamless, custom solutions for any home environment under the sun. And with Control4 offering wireless technology, it's easy to keep the gear out-of-sight so it isn't taking center stage in a home or detracting from its décor.
The beauty of this relationship is that most interior designers and builders have a deep understanding of the basic needs of their clients, and we are able to work together to determine how the newest and most innovative technologies can revolutionize their daily lives.
For example, say an interior designer has a client with a 4,000 square foot house, three music-loving children and a few dogs. They enjoy traveling so they tend to leave the home unattended quite often. With this information, our team can quickly determine some immediate benefits for the homeowners. For instance:
The family can keep tabs on their home while abroad. With Control4 4Sight with Anywhere Access service, they can use their smartphone, tablet, or computer to control and monitor their security system, blinds, lighting, and thermostats—or even shut a garage door they may have neglected—from anywhere in the world.
Personalized codes can be assigned on their smart locks to allow only pre-designated people to enter the home to bring in the mail and newspapers—and the Control4 system can notify the homeowner when those people come and go.
Instead of relying on someone to visit multiple times a day to let the animals out, a timer can be programmed to open a pet door at certain times throughout the day.
A whole house audio system can enable each room to play its own unique genre to fit the preferences of each family member.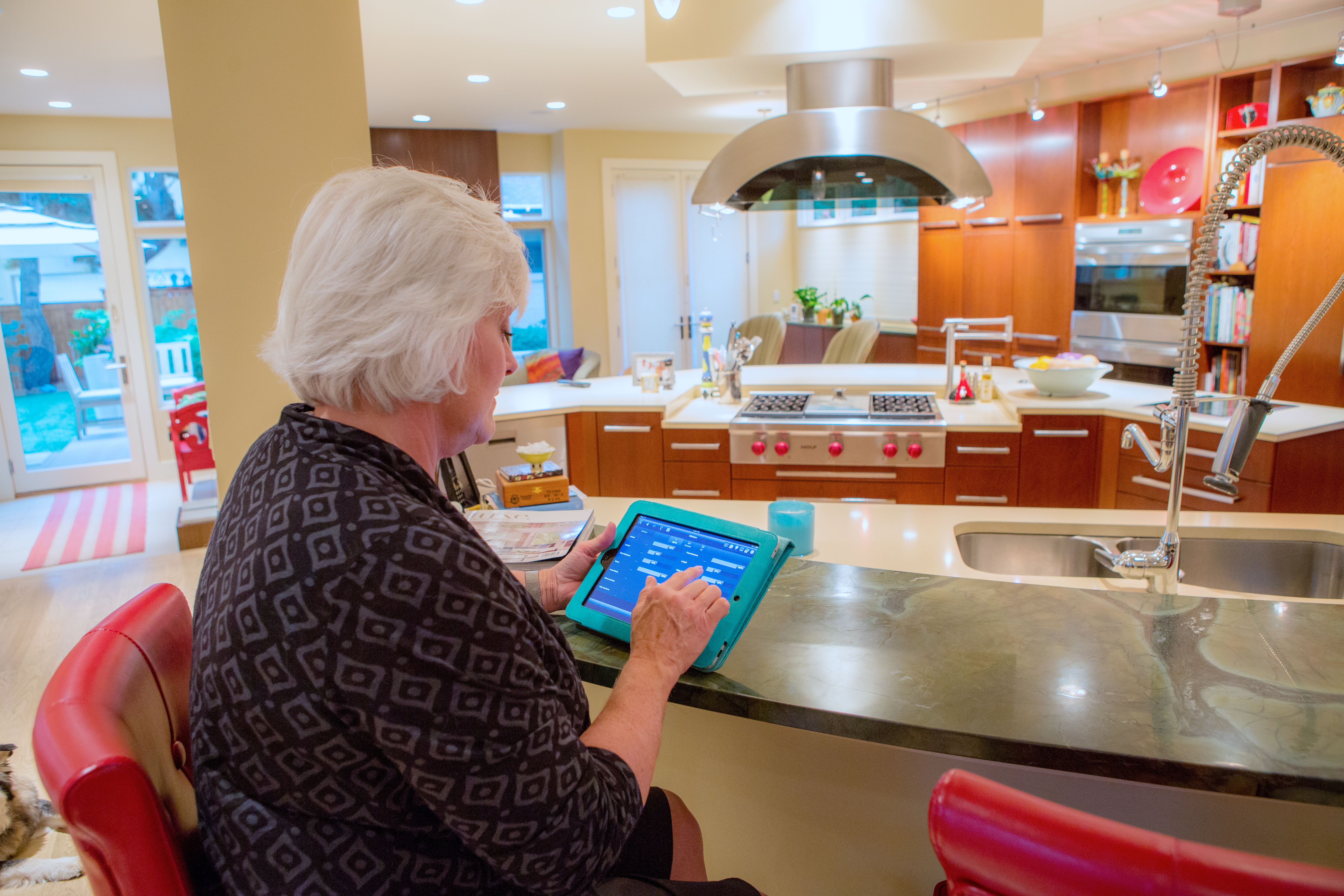 The opportunities are endless and relationships with interior designers, builders and architects continue to grow to find smart solutions to compliment the daily lives of homeowners everywhere.
Category
BUILDING & DESIGN