Christmas Traditions and Control4 Automation
December 24, 2013
Unlike most parents who hope to just sleep in as long as possible on Christmas morning until their kids come to wake them up to open presents, we have the opposite problem. Our two-and-a-half-year-old son loves to sleep late and we actually have to wake him up on Christmas morning so that we have enough time to open presents before we head out to an annual family Christmas breakfast that starts at 9am. Way too early but that's our family tradition. In my opinion we should have moved on to family brunch some time ago, but I've been outvoted so we start our mornings earlier than most. Luckily, our Control4 automation system has allowed us to have a little bit of fun while waking up and helps us all remember that this day is a little more special than every other day of the year.
We have created a Christmas "Wake-Up" scene that we only use on Christmas day. At 6:30 the lights start to come on very slowly in our bedrooms. They fade up over the course of 10 minutes so it doesn't jolt us awake all at once. Then at 6:40, Christmas music starts to play all throughout the entire house. After another five minutes we are typically ready to get out of bed and start gathering at the top of the stairs to go downstairs to the tree. We have the Christmas tree lights turn on automatically at 6:45 so the tree is lit up and ready to go as soon as we head down. It's really nice to be able to walk downstairs and have all the lights on and Christmas music playing as we see all the presents that "Santa" left behind.
As an added bonus throughout the Christmas season, we also turn the colors of our light switches and dimmers red and green throughout the house so our home always feels a little extra festive.
​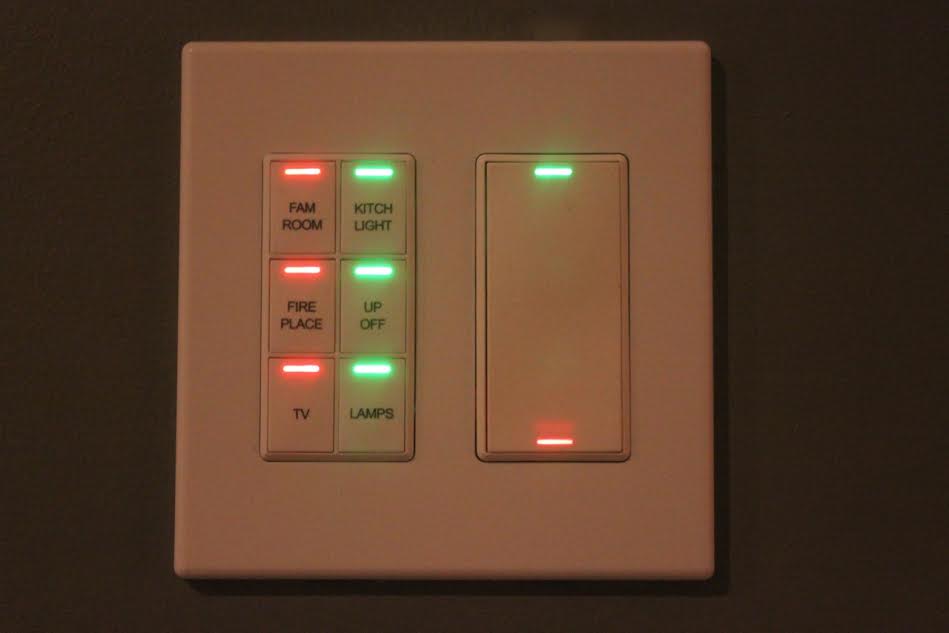 Christmas has always been one of my favorite holidays and having a Control4 automation system has certainly helped make that early morning wake-up call a little easier to handle. Plus, it's always worth it to see the excitement on my son's face when he wakes up to Christmas music and walks downstairs to a fully lit Christmas tree filled with presents ready to be carefully unwrapped. Or in his case, torn to shreds.