Start Small, Dream Big. Is it Really That Easy?
November 9, 2013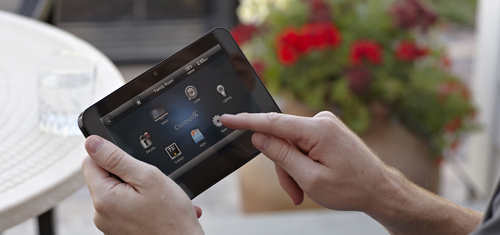 We often use the phrase "Start small, dream big" to explain that one of the best things about a Control4 home automation system is that you really can start off with just a small piece of the entire puzzle and then build on it from there. For example, you can start off with just a universal remote solution and then in time add lighting and a smart thermostat so that you can control all of that with your initial remote. Or you can start with a security system integration and then down the road add in whole home audio so you can enjoy music in any room of your home.

Recently Dennis Burger from
Technology Tell
, a technology publication, decided to take us up on that concept and see whether or not you truly can "start small and dream big." You can read the entire experience at
Technology Tell's
website but here are a few of the highlights:
"I've written a lot about how easily expandable and scalable Control4 is, allowing you to start small with a one-room system and expand as your needs and desires grow. This was my first chance to put that to a real test in a real home, though. And I was outright shocked by how easy it was."
"One of the reasons it went so quickly is the utter intuitiveness of the Control4 Composer Pro software, which I know most consumers will never see—again, this is a custom installed system—but if you're thinking of integrating your home with Control4, it's worth knowing just how easy it is to make modifications down the road."
"And with all of this new expansion, all of this additional control, all of these new devices in my home, I still have a whole home control system that would cost you—with programming—about what a really nice top-of-the-line AV receiver would cost."
And if you are a current Control4 customer, you will be able to take advantage of the
Customer Upgrade Promotion
and receive a HUGE discount on your upgrade.
Contact your dealer
today for more details.