Motorhome Field Advantage
October 25, 2013
I'm not much of a football fan, but I sure do love a good tailgate. While I typically attend for the awesome fall weather, the festive drinks, and the great grub my family prepares, my husband is much more interested in actually watching the games.. Who does that?
Most often, our large group likes to stay together and rarely goes to the games. Instead, we find ourselves huddled around a 40" flat screen trying to catch a piece of the action. As much fun as it is, it also tends to get a little cramped.
But this family has it all figured out. They made the decision to take their home automation system on the road, entirely outfitting their rig with smart equipment and decking it out in Auburn University gear. Wherever they go, they are the envy of the tailgate, even by fans that don't necessarily share their love of AU.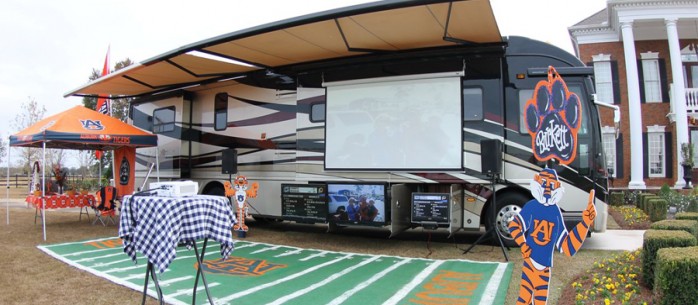 Their American Eagle 45H coach bus is the ultimate tailgating machine. With a 122-inch roll-down screen, a 4,000 lumen projector, additional 52-inch, 42-inch and 30-inch televisions, satellite receivers, two 1,000-watt speakers, a Blu-ray player and a Control4 system to handle it all, it's enough to make even a novice sports-watcher envious.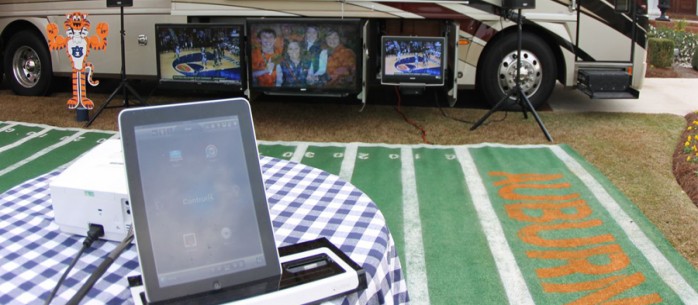 The Control4 automated system allows for all four screens to display the same game at once, or different games on each, from just a touch of a button on an iPad. So all the family has to do is fire up the custom Auburn BBQ, pop up the Auburn tent and roll out the big Auburn rug—and the spectators gather.
When not in use, all of the gear is safely and easily tucked away within the RV. And, being that they never miss a game—home or away—they've got a moving hotel right along with them.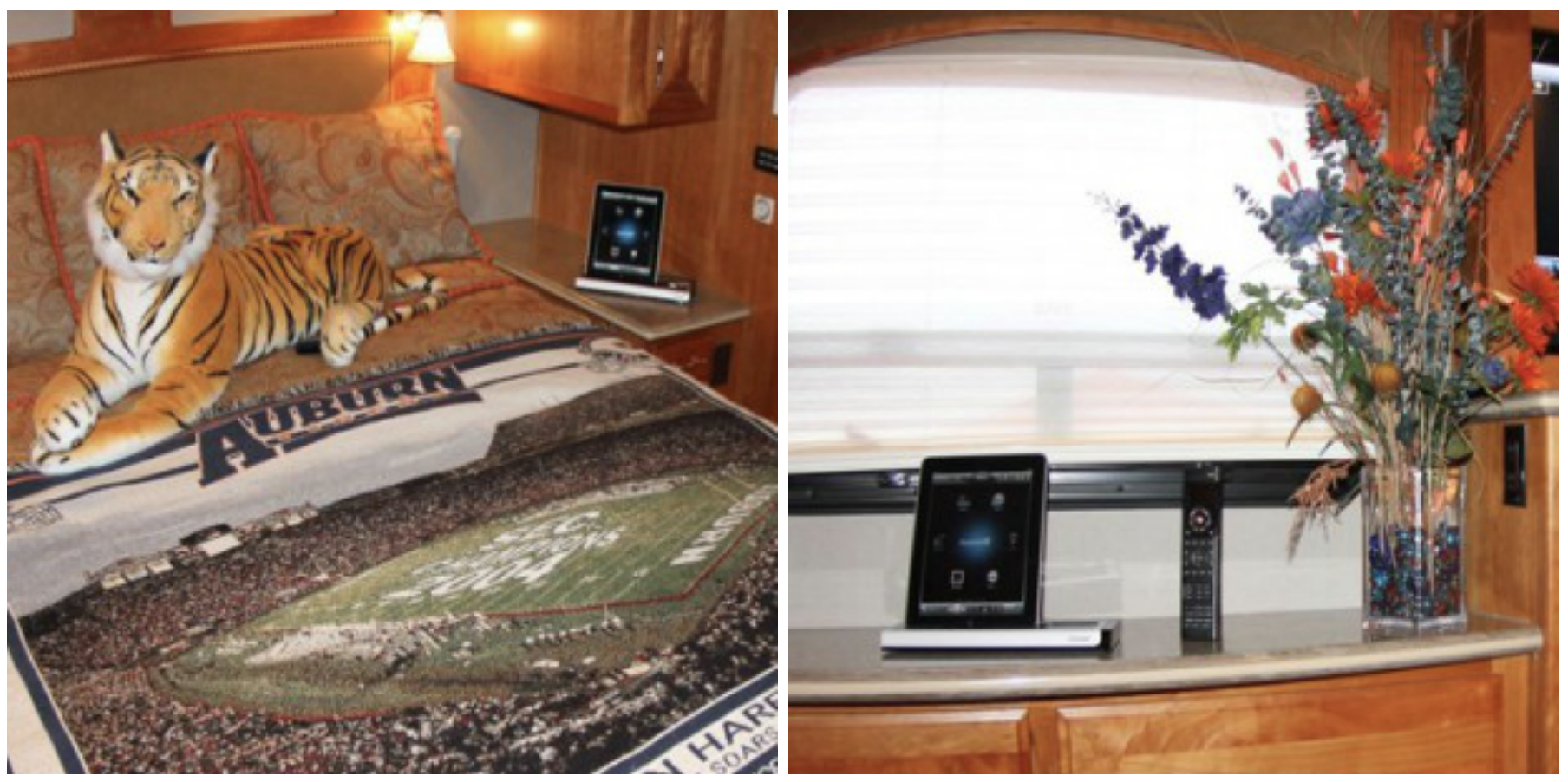 TO SEE MORE SMART HOME STORIES IN ATLANTA CLICK HERE
Category
SMART HOME STORIES