Home Smart Home Digitized!
July 14, 2012
​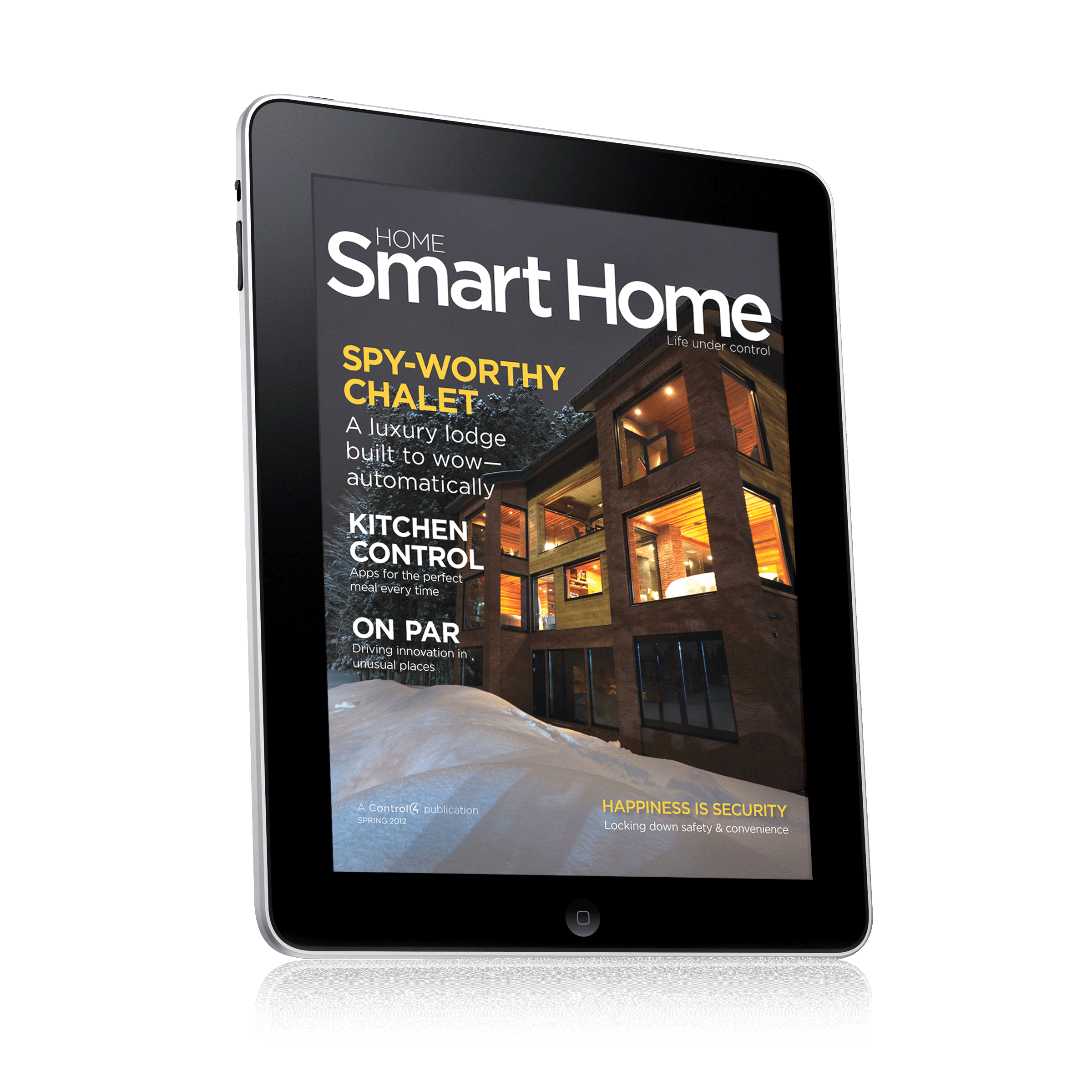 FREE
iTunes Magazine Download
for Smart People--yes, I'm talking to YOU!
If you've picked up an issue of Home Smart Home, you'll know why WE are thrilled to announce its launch as an iPad app! You, on the other hand, will be thrilled to know it's absolutely FREE and ready to download right now.
We launched the magazine last year at the CEDIA show in Indiana. We knew the magazine format would be a wonderful way to showcase the amazing work we see being done by Control4 installers all over the world.
As the editor, I fell in love with the idea because it truly puts home automation and control into real-world context. Through our features and photos, it becomes crystal-clear that what Control4 is "selling" is so far from just a "product." It's a way of life. And it transforms not just buildings and places, but people and their families--sometimes in amazing and beautiful ways. (Have you met
Brody
yet?)
We're fast and furious working on the next issue, which will hit the shelves, virtual and otherwise, this September. I can't tell you what features we've got up our sleeves, but in the meantime, you can re-live the stories from last issue, including (among many others!) the spy-worthy ski chalet in Hakuba, Japan, built especially with James Bond in mind. And yes--we captured it all on video, too! Just one or two clicks and you'll be there, Dorothy...
Home Smart Home
.