Coolest Things I Saw at CEDIA
By
Daren Tarpenning
| Posted October 2, 2013
Being a self-declared tech-geek, my absolute favorite thing about attending the CEDIA Expo is being able to see what new, innovative products and emerging trends are being introduced to custom installers and other professionals in the home technology industry. The adventure truly begins when you set foot into the exhibit hall, where I never fail to find something exciting and intriguing. Here are some of the noteworthy products I found.

Bathomatic
My wife lives for her nights of relaxation, when she can unwind from a busy day and enjoy a long bubble bath. So this product is definitely down her alley. Bathomatic will allow customers to draw a bath right from their smart phone to a preset water level and temperature, even add oils and bubble bath as you desire. As cool as that sounds, that's only the tip of the iceberg. This bathtub gives you the ability to change colors of LED lighting based on your mood and houses a hidden champagne cooler that emerges with just a touch of a button. And with hidden speakers (5.1 surround sound) and a motorized lift for a television, there really is no reason to ever leave—well, until the water gets cold that is, but even then you can just warm it right back up again.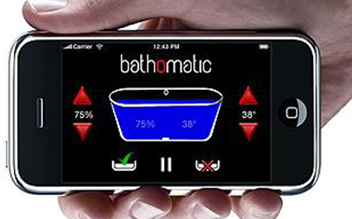 C-Seed 201
Turn your backyard into an outdoor entertainment paradise with the C-Seed 201. Leave it to Porsche Design Studio to design a 201 inch LED screen that rises out of the ground from a hidden storage shaft. The C-Seed 201 contains six speakers, three subwoofers and two HDMI inputs, as well as environmental sensors that protect the C-Seed 201 from adverse temperatures and wind. Imagine inviting your friends over to watch the big game on a 201 inch screen while barbecuing in the comfort of your own backyard. Better yet, imagine their faces when you simply push a button and within 40 seconds, the screen collapses and disappears into the ground.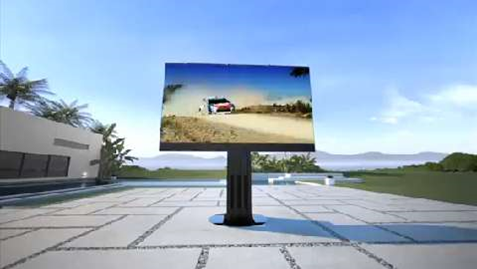 Philips Hue
Although not new, the Philips Hue is a light bulb that fits into any standard light socket, replacing a conventional light bulb. Now, you may be asking why someone would choose to replace their regular bulb with a Philips Hue bulb. Hue bulbs allows customers to change the atmosphere of a room, party or get-together with a SPLASH of color. While a single Hue light bulb is capable of creating an assortment of colors, the real power comes when the Hue bulb is integrated into a home with a Control4 system via a driver from Extra Vegetables. With this integration customers can change the mood of a room with different light settings from any Control4 interface or have Hue light bulbs change colors automatically. The possibilities are truly endless with the Philips Hue and Control4 technology.



While there are so many amazing things to see each year at the CEDIA expo, these were a few of my favorites from the 2013 show this past week. If you attended CEDIA, what were your favorite announcements or products on display?
Category
COMPANY