Mothers in Control
May 9, 2013
As a full-time working mother, I'm always up for anything that helps to make life just a smidge easier. Truth is, I only have one child, a very helpful husband, live pretty close to work and the babysitter is a stone's-throw away. So I really have it pretty easy in comparison to a lot of others (and stay-at-home mothers work just as hard, I must add). But still, I find it hard to keep up with the numerous daily annoyances that tend to pile up—similar to my many loads of laundry—on the weekly to-do list. Bills, dishes, grocery shopping, and so forth. Sometimes I'm not even sure I remember how to adequately apply makeup, because I never seem to have time for it these days.
However, there are a few things that I find great joy in that I have taken for granted in prior years. For example, going to the grocery store unaccompanied is no longer a tedious task, but a short (and VERY enjoyable) mini-vacation.
Since Control4 has entered my life, many features in my system have helped to make my life a bit easier. However, my very favorite is one that has just helped to make it a whole lot more
enjoyable
. My "Mom Time" button on my bathroom keypad (yes, that's the real engraving), triggers my pre-programmed Rhapsody playlist to play at 30% volume over my bathroom ceiling speakers as the lights dim to 25% over a 15-second span of time. It also adjusts my thermostat so that I don't freeze when getting out of the tub. The only thing it doesn't do is pour my wine. But I can deal with that.
I asked around to discover some favorite Control4 features of fellow moms, and these are their own "simple pleasures."
---
"My three-button keypad on my nightstand! Can't live without it. One button to turn off the house, one button controls my bedside lamp, one button turns off the master bedroom and a double tap illuminates the kids bathroom light to 10%."
—Christi Nelson, Senior Channel Marketing Manager
---
"As a mom, this system has truly made my life easier. I have an 'All Off' button I can hit on the way out the door, so I do not have to go room-to-room on my way out, turning out the lights and TVs. I have a button in my kitchen that announces 'Dinner is ready' all over the second floor and it automatically turns off the kids' TVs. So, less yelling. Another button announces 'Get your butt out of bed' to remind my teenager that it's time for school. I have a camera at my front door and when someone rings the doorbell, their image comes up on my Control4 Touch Screen and I can talk to them from there. I do not have to open the door for anyone if I do not want to. Goodbye unwanted solicitors! I use the Control4 system to play Pandora throughout every room in my house—it makes chores like laundry, dishes, and cleaning so much more enjoyable!"
—Marla Glabman (wife of Control4 installer at Glabman Technology Solutions)
---
"Our son, Brody, will open the door at night—I'm sure like a lot of 2 or 3 year olds. But with kids with Autism, especially our son, he makes no sound. If he opens his door, it will turn on the lights in our master bedroom and it will say something over the speakers. I absolutely love it. I don't know what I would do without automation and Control4."
—Robin Buzzard (check out "

Automation for Autism

" here)
---
"What's not to love about Control4 for a busy mom? One of my favorites is the Yale door lock controlled by Control4. No fumbling around for a key with groceries or the dog's leash in my hand; I just touch the keypad with my personal combination and the door opens. I also love that the bedroom touchscreen shows the outside temperature. The 'Goodnight' button locks the garage door, turns off lights and whatever else we want so no worries there!"
—Diane Hirsch (wife of Control4 installer at Horizon Install Group, Inc.)
---
"I dig being able to play my music or change my lighting from my iPad, anywhere in the house. I also like being able to use MyHome on my mobile device while I'm sitting on the patio enjoying a cocktail … or having friends over. My husband's hooked on the single remote. Oh, and I love it when my grandkids come to visit. They like to sleep in, and I love to play loud rap music in their rooms to wake them up. Mean g'ma, eh?"

—Bev Noyce, Senior Technical Writer
---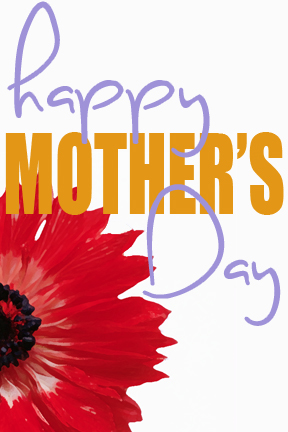 "A few weeks ago my husband and I heard our 3-year old son get out of bed and go into the living room. We hear both the TV in the living room and kitchen light turn on. I quickly grabbed the iPad and opened my Control4 app, turning off the television and the light. He obviously doesn't realize we are doing this, so he turns the television back on and I see (from the iPad) that the light is turned back on as well. I turn them back off. I can hear him trying to figure it all out, and he tries another light. I quickly turn it off. Then we hear him run up into his bedroom (we leave our Control4 7-inch In-Wall Touch Screen on to hear him at night). I walk in there to ask him what's going on. He says, 'Mom it's broken, the TV and lights need new batteries, they aren't working.' I proceed to tell him that they don't work well after dark when it's time to sleep. Problem solved. Control4 helped me avoid a toddler meltdown, as he now thinks the TV and lights won't work late at night. He hasn't done this again. It was nice to have that control.
"
—Shannon Schritter, Human Resources Generalist
---
"My favorite is of course my own music that I can access anywhere in the house and the fact that each kid can have their own music in their own rooms. This also helps with the morning wake-ups for the kids because they wake up happier than if I were to wake them up. I like the button by my bed to turn off the living room light when I forget before climbing in bed. Lastly would be the pantry door sensor because I never have to walk by the pantry door open anymore. We have an announcement that plays a repeating reminder to close the pantry door if it gets left open for more than a minute."
—Kimberly, wife of Todd Miller, Director of Training
---
"My wife loves the fact that the light in the pantry automatically turns on when the door is opened (and off when it's closed). Same for the light in the garage at night. Her next favorite feature is intercom to get the kids out of bed in the morning or to call everyone for dinner. And finally, seeing who's at the front door with the door station."
—Kordon Vaughn, Director of Control4 Listen & Watch Products, of his wife, Rachelle
---
"My wife's favorite button is the one next to the recliner that allows her to turn off the kitchen lights when the kids leave them on. That's the one she says is going to turn her into one of those chair-bound orca people from WALL-E."
—David Baker, Online Marketing Manager, of his wife, Melanie
---
"My wife double clicks the dimmer in the nursery to start our son's playlist that he takes naps to. Makes nap time very easy."
—Tyler Reed, Manager, Demand Generation & CRM, of his wife Jennifer
---
What are your favorite features of your Control4 system? What helps make your life a bit easier?