Control4 Just Got a Whole Lot Simpler and Sexier Than Ever Before.
April 11, 2013
This editorial is written by Dennis Burger, Editor in Chief at HomeTechTell and contributing writer at Residential Systems.
If there's one thing in this world I love nearly so much as electronics and home automation, it's the Corvette. I couldn't care less about cars in general. Sports cars? Meh. And before you think you've accidentally clicked on a link to Car & Driver, no, I assure you this is a blog about Control4. But there's something about the Corvette that just captivates me. I love nearly everything about that souped-up slice of Americana—everything, that is, except for the excruciatingly agonizing long-drawn-out tease associated with the introduction of a next-generation Vette. In that respect, I really wish Chevrolet would steal a page from Control4's new playbook.
In the lead-up to the introduction of this year's new and radically redesigned seventh-generation Corvette (aka C7), Chevy teased its slobbering fans with tantalizing glimpses of a contentious new taillight design, sneak peeks at new headlights, vague and rumor-y sounding quips about its engine, fueling months of intense debates that led right up to the new Corvette's official unveiling, which left most of us fans thinking, "Wait, that's it? Where's the convertible?"
Control4, on the other hand, just quietly stepped onto the virtual stage, tapped the mic, and nonchalantly said, "Hey, you guys, we're about to seriously shake things up. Like, right now. Enjoy."
Granted, we Control4 fans have known for a while now that
OS 2.4
was on the way,
delivering native TuneIn support right from the Control4 UI
. What I don't think any of us could have imagined was that said OS update would bring with it a radical re-envisioning of what a Control4 Controller is and ought to be. Starting now, new
HC-250 and HC-800 controllers
include—out of the box—licensing for MyHome app connectivity and the Intercom capabilities of Control4's touchscreens and door station. And you may not think that built-in licensing for apps and intercoms has quite the same marketing sparkle as a 6.2-liter V8 with 450 foot-pounds of torque, but this really does change everything.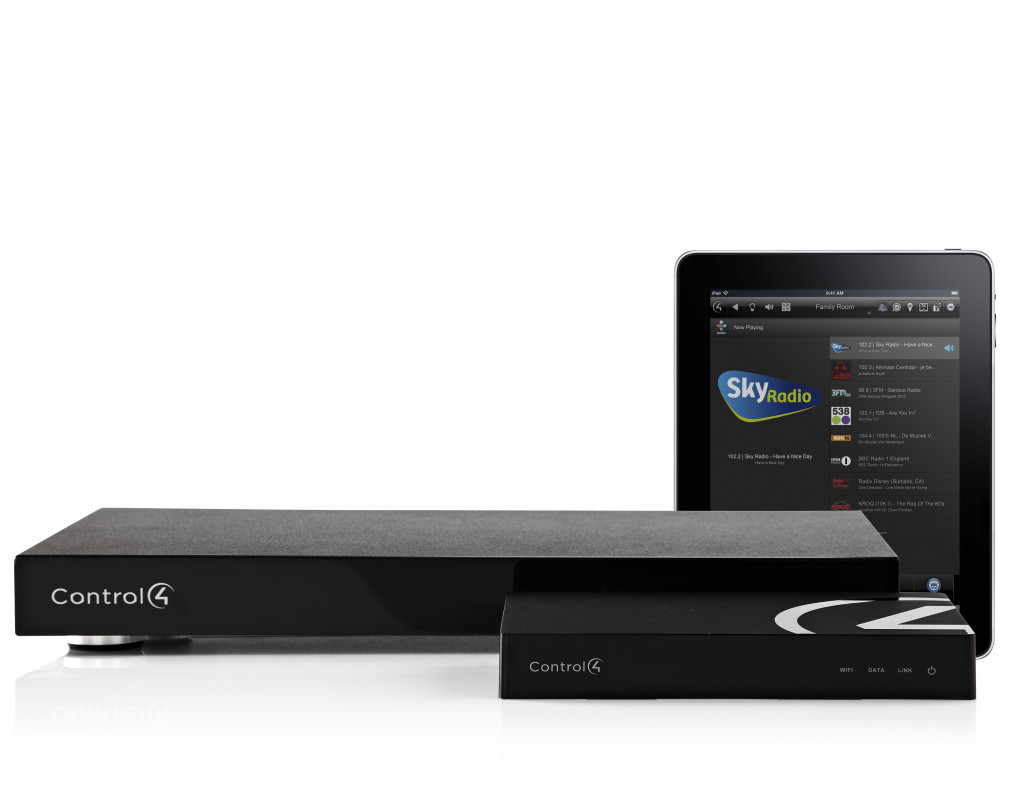 Because, let's face it, we live in a mobile-driven world. Separate licensing for the MyHome app really made mobile connectivity seem like an option for Control4 customers before. And really, it isn't an option. It shouldn't be, anyway. It's like trying to drive a Corvette without power steering. (Which, by the way, wasn't part of the standard package until the '77 model. No, I didn't have to look that up.)
Not only that, but the addition of out-of-the-box licensing for MyHome and Intercom vastly simplifies the whole Control4 experience. No longer is the message a sort of wishy-washy, "Control4 can do this" or "It's capable of that." Instead, dealers will be able to look customers in the eye and say, "The system does all of this." Bam! I love it.
In addition to the whole selling experience, this greatly simplifies the customer experience, as well. By taking the dealer-managed licenses out of the equation, Control4 users who replace their phones and tablets on a regular basis—and let's be honest, that's most of us—won't have to wait around to get our new toys re-configured to work with the system. Instant gratification! I dig it the most.
I'm saving the best for last, though, because in my opinion the biggest new stealth-bomb change coming with OS 2.4 is
Anywhere Access
, a new feature included with Control4's 4Sight subscription service. If I'm being completely blunt here, it took me a while to get the whole point of 4Sight even after I got my own Control4 system at home, so I can only imagine how hard it was to sell to less tech-obsessed customers. Email alerts? A neat feature, to be sure, but not one I ever use myself. Remote dealer access for programming tweaks and updates? Definitely a little neater, but not really necessary for me. The ability to log in from a remote computer and check on my home while I was away? Way neater still, for sure, but who has time to find an actual computer on the road? Remote mobile access was where it was at for me, but that required all sorts of convoluted network configuration, including opening ports on my router—a security hole that still gives me the heebie-jeebies.
With Anywhere Access, though, I'll finally be able to close those ports and still access my Control4 system on the go via the 4G connection on my iPhone, which really makes a 4Sight subscription a no-brainer now.
Seriously, I hope someone at Chevrolet is paying attention to this. The lesson learned is that you don't have to reinvent the wheel to get customers excited; you just have to make it a lot easier to drive.