Control4 Press Releases and news coverage following June 2021 can be found at the Snap One Press Room.
Press Release
The press releases contained in this archive section are provided for historical purposes only. The information contained in each press release is accurate only as of the date each press release was originally issued. Control4 disavows any obligation to update the information contained in such press releases after the date of their issuance. Click here to return to last 6 months
Snap Pro Live Coming This Fall
SnapAV's inaugural global partner event will combine energizing and informative virtual and in-store sessions to address the needs of its growing worldwide network of pros.
CHARLOTTE, NC, June 17, 2020 – SnapAV, the industry-leading source of A/V, surveillance, control, networking and remote management products for pros, today announced plans to host an inaugural global partner event this fall.

Snap Pro Live will feature virtual and local in-store sessions that include keynotes on industry trends, new product introductions, partner breakouts, unique virtual training and pro networking opportunities to forge new relationships and strengthen existing ones.

"Historically, our industry has relied upon in-person events to get hands-on with products, learn about new trends and connect with other pros," said John Heyman, SnapAV CEO. "COVID-19 is challenging all
of us to develop new and compelling ways to keep these interactions going strong, and
Snap Pro Live
is our response to this challenge. It will be an energizing event that empowers our partners and pros to connect, converse and collaborate on a local and global scale."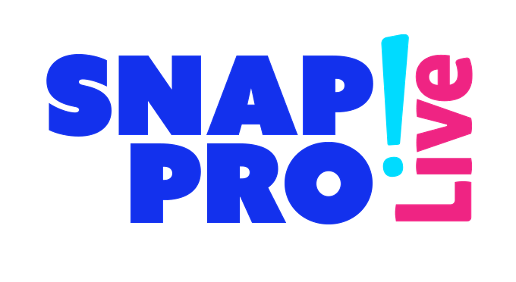 Pros will be able to interact live with the SnapAV product and leadership teams, as well as other professionals in the industry. "In many ways, human connection is what makes our pros so successful, and due to our current environment, this has become much more difficult," said Heyman. "We'll have a number of interactive sessions for pros to talk with us, but also to meet and talk with others in the industry. And, the event will serve as a platform for launching exciting new products."
More information on Snap Pro Live can be found
here
, where pros can sign up to receive more details as they become available.
To download a hi-res event logo,
click here
.
About SnapAV
Established in 2005 and based in Charlotte, North Carolina, SnapAV is a manufacturer and exclusive source of A/V, surveillance, control, networking and remote management products for professional integrators. An industry leader in the custom install channel, SnapAV helps integrators build their businesses by providing a wide range of high-quality products, easily accessible through an intuitive website and backed by award-winning service and support. With a vast catalogue of today's most popular brands, SnapAV is the premier choice for custom installers across the globe. With 22 pro stores in the US, SnapAV blends the benefits of ecommerce with the convenience of local stores. Additional information about SnapAV and its products can be found at www.snapav.com.
Media Contacts
SnapAV
Abigail Hanlon
Director, Marketing Events & PR
[email protected]
Griffin360
Jess Passananti
Group Account Director
[email protected]