Radiance: Outdoor Lighting and Audio in One Beautiful Solution
By
Christine Hunsaker
| Posted May 2, 2023
Enhance Your Landscape
Turn your yard into an entertainment oasis with outdoor audio and landscape lighting that enhances any space. Whether you're hosting barbeques, making a splash with a pool party, or relaxing on your patio, your favorite music and great lighting elevate the experience. Imagine well-lit pathways or lighting to highlight landscape features set to the backdrop of your favorite music. Now, you and your guests are fully immersed in a scene that was easy to install and is simple to maintain.
Add Ambience with Episode Radiance
Episode Radiance is an all-in-one outdoor music and lighting system. This sleek solution delivers high-performance sound and low voltage lighting in a simple package. Whether you've been wondering how best to enhance your space or worried you'd never find a two-in-one system, the simplicity of Radiance is designed for you.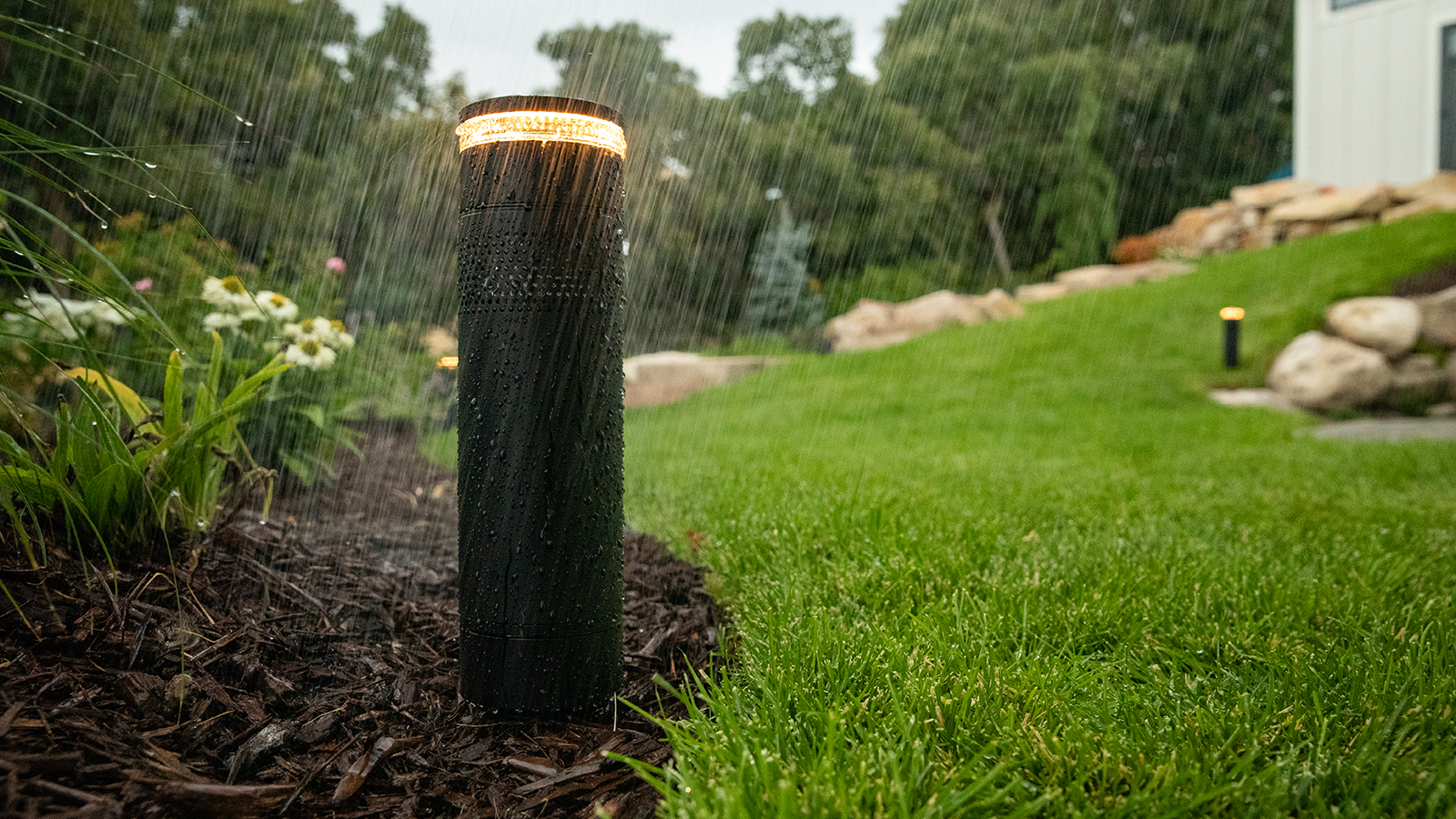 BENEFITS
Easy Install
Episode Radiance simplifies the installation process and saves you time, headache, and hassle. No need to find and vet two sets of professionals – one for audio and one for landscape lighting - it's just one call to get it all! Industry-leading one-wire install means fewer contractors needed to dig trenches or run wire for two systems, so you can get back to enjoying your space.
Beautiful Solutions
Audio shouldn't be an eyesore, and there's no need to camouflage or hide away ugly outdoor speakers with Radiance. A coordinated mix of speakers, lighting modules, and seamlessly blends into the environment to deliver audio and illumination in one chic package.
Flexible Placement
You've put a lot of effort into your outdoor space, and a straight out-of-the-box solution won't always fit your needs. Radiance offers modular components that can be configured to your liking. Whether your space calls for pendant lighting, a wall mounted option, set on a surface, or a staked to the ground solution, your installer can customize your arrangement. Enjoy mix-and-match components, so you don't have to settle for a one-size-fits-all solution to your unique setup. Whether you want light or sound over a bar, on a wall, or along a walkway (or anywhere else), your installer will create a customized layout that makes your dreams a reality.
360-Degree Experience
True to its name, Radiance disperses 360 degrees of radiant, immersive sound and lighting for a uniform experience. You'll be able to enjoy even coverage in your space, no matter the light or speaker placement.
Durable Construction
It's crucial that outdoor products are created to survive and perform in rugged conditions. Your outdoor lighting and audio must be able to withstand transitions in temperature while resisting infiltration from outside hazards like water, dust, or bugs. In addition, they need to be tough enough to endure accidents or abuse, weathering errant hits from an overenthusiastic landscaper or your kids playing soccer in the yard.
Radiance is constructed from diecast zinc, comes with an industry IP 66 rating, and is finished in a durable powder and UV coat for rock-solid beauty and performance for years to come.
Contact a Control4 Professional to learn more
!
AUDIO