Introducing the Neeo Remote
By
Jamie Corpuz
| Posted November 4, 2019
Few things get my blood pumping more than launching products. Today, it's pumping more strongly than usual as our team announces one of the most anticipated and exciting products in our company's history:
The Neeo Remote.
Inspired and crafted by experts in Swiss design, Neeo is a sleek and sophisticated touchscreen remote that gives you control of your entertainment and smart home devices through the powerful
Control4 Smart Home OS 3
platform. You may be asking: "Other companies have built touchscreen remotes, what makes the Neeo remote any different?"
Neeo is the first handheld smart remote to be so highly refined and so well-engineered to 'just work' with a pro-installed smart home. It was meticulously engineered for fast access to the things you use most—like your frequently watched channels, favorite streaming services, or your top playlists—while also providing quick control of your lights, locks, and everything else throughout your house from that same device.
As you may already know, the smart home industry anticipates that over 60 million homes will be connected in the next three years. Lighting, smart TVs, smart speakers, security, and surveillance continue to be leading smart home applications and Control4 is the smart home platform that connects millions of these devices.
Since the introduction in May,
Control4 Smart Home OS 3
is already controlling millions of devices in homes around the world. Customers are using a variety of interaction devices to reap the benefits of their connected devices and systems, such as the phone in their hand, voice control through Alexa and Google Assistant, touchscreens, lighting keypads, and the tried-and-true Control4 SR-260 handheld remote that customers continue to love. Now, Neeo joins the family of interaction devices as a premium, handheld smart home remote that exposes the full power of Control4 Smart Home OS 3.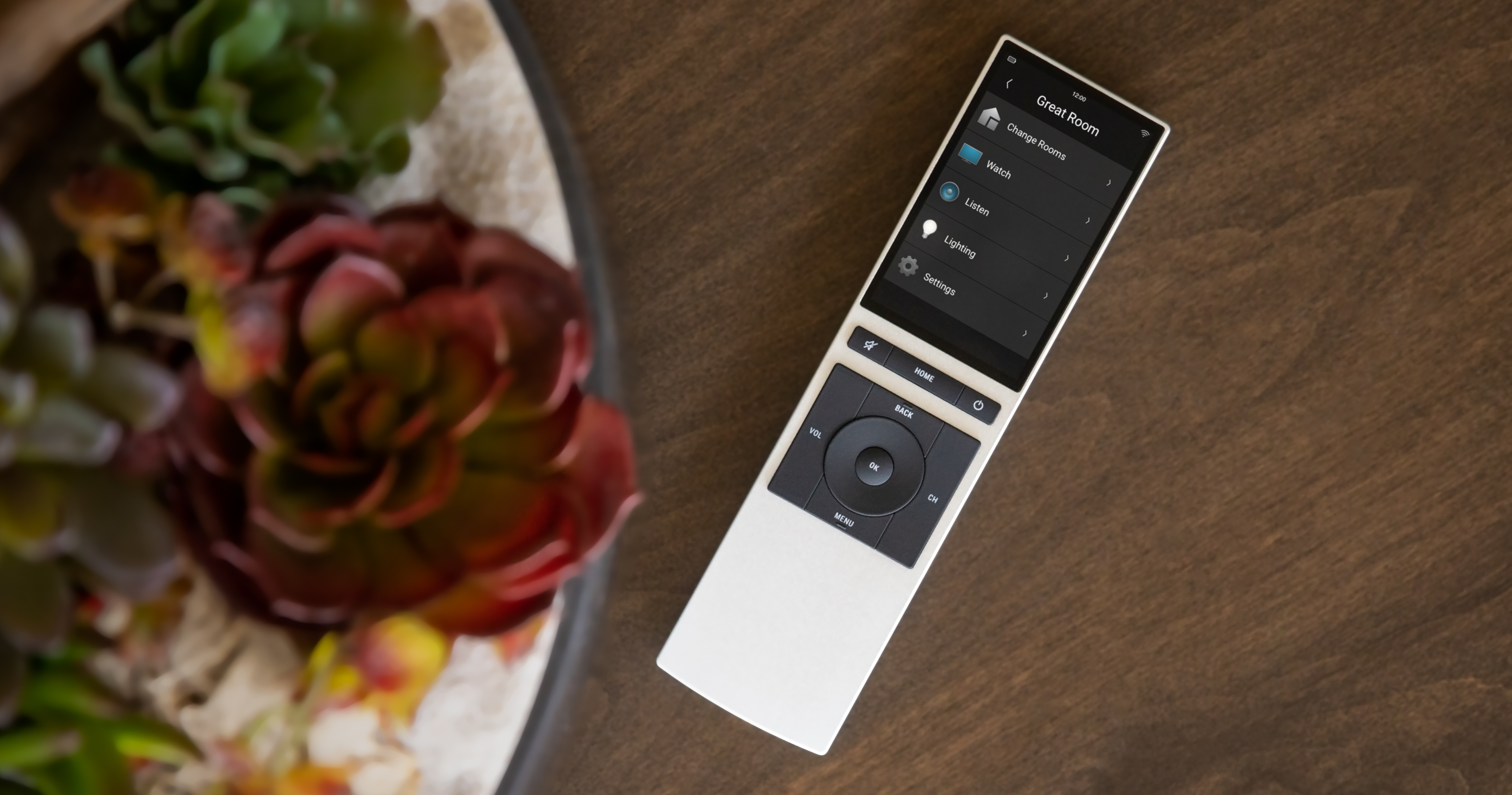 Homeowners want (and expect) interaction devices that not only make their lives easier, but also complement the aesthetic, personality, and design of their homes. Along with the rest of the SnapAV team, I am pleased to say that we are excited to have delivered on both
beauty and brains
with the launch of Neeo.
---

"Neeo is amazing. It is a big leap in aesthetics and feel.
Using it is akin to the first time I held an iPhone."
- Victor Gurel, Custom Electronics, Inc.
Smart Home Professional and Beta Tester
---
I'm confident that you'll fall in love with the Neeo remote.
The natural feel of it in the hand.
The ease of use.
The power and intelligence it provides to make life more enjoyable at home.
Take some time to
check out some of Neeo's innovative features
. And if you're looking to smarten up your home with
Control4 OS 3
or see/feel the Neeo remote in-person, now is the perfect time.
-cek
---
---
We take your privacy seriously and we promise we won't spam you; please see our privacy policy for details. By submitting your information, you are confirming that you are 18 years of age or older.
Thank you
Category
ENTERTAINMENT