SMART HOME MAGAZINE: SPECIAL EDITION ISSUE NOW AVAILABLE (FREE DOWNLOAD)
May 23, 2019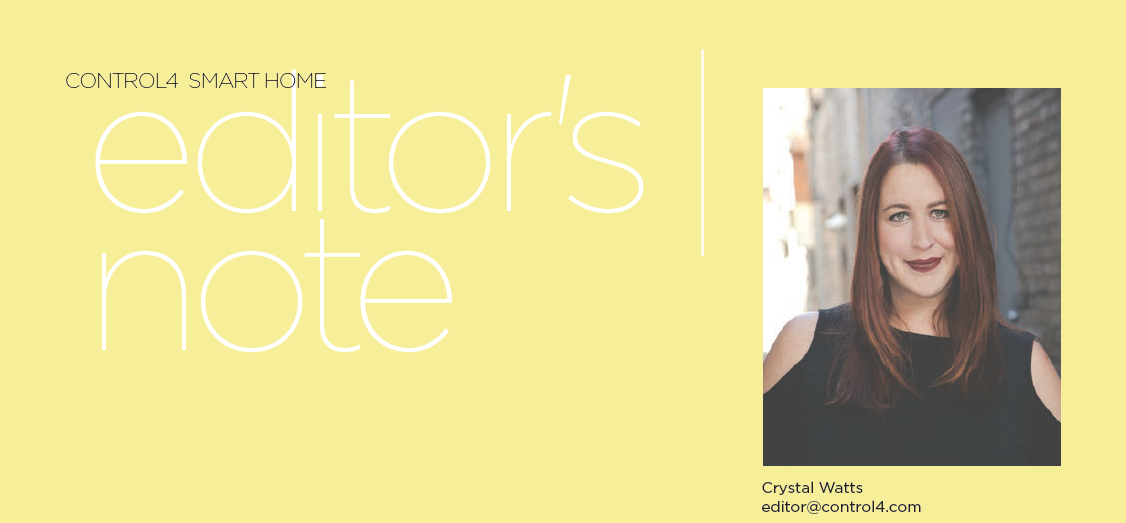 I have always been fascinated with technology and interior design, so when I had the opportunity to see these two worlds collide at the Kitchen and Bath Industry Show (KBIS) earlier this year, I was intoxicated with excitement.
It's really quite phenomenal to witness the many ways technology is converging into everyday design elements within the home and just how customized these products are becoming. Motorized cabinetry is allowing those with physical limitations to reach objects from above, kitchen countertop surfaces are featuring built-in mobile device charging capabilities, there are 3D printed faucets (the water appears to flow from thin air—seriously!), app-connected residential sous vide ovens to delight home cooks, mirrors that double as TVs, and TVs that double as beautiful artwork.

For this special designer edition of Smart Home Magazine, we connected with some heavy-hitters from both trades. Enjoy an insider look at the dwelling of a digital life-style tech expert who has been featured on HGTV and the Today Show, be schooled on esoteric décor terminology from an award-winning interior design extraordinaire, and experience some of the most fascinating residential creations spawned from the inter-mingling minds of technology wizards and elite architects.

After you scour these pages, you may just find yourself wanting to make some "techorating" updates in your own life!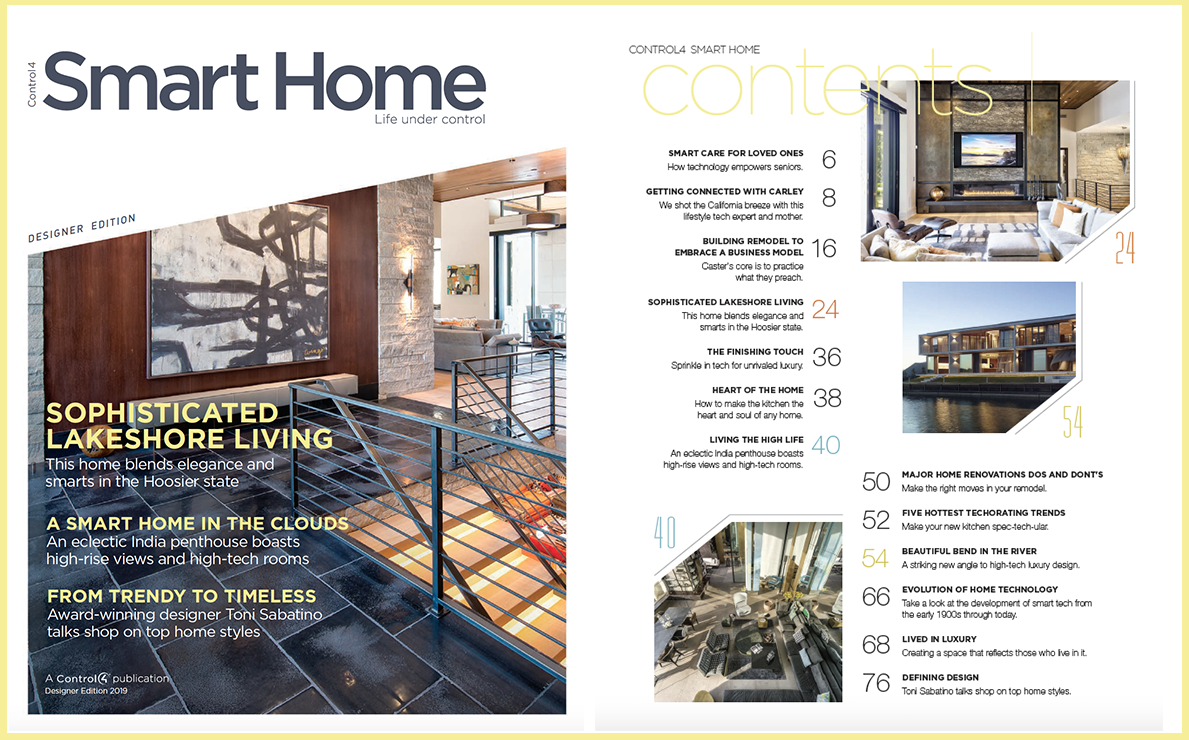 Category
HOME SMART HOME