What is C4Yourself?
By
Jamie Corpuz
| Posted May 14, 2019
While shopping for gadgets and electronics is fun, it can also be stressful. After all, shopping for tech isn't just about what's exciting and new—it's also about finding a solution that will be useful and convenient, a solution that can adapt and expand as your needs change, and most importantly, it's about finding a solution that is secure and reliable. This is why the opportunity to get hands-on with a product is so incredibly valuable. Understanding how products work and how they will fit into your home and into your life before you purchase makes an enormous difference when it comes to your long-term satisfaction—and that's exactly why
Control4
began
C4Yourself
!
So, what is C4Yourself?
It's a series of online or in-person events that let you get hands-on with incredible smart home technology, including smart security systems, smart lighting, multiroom audio and video, and more. Hosted in one of many Control4 Certified Showroom locations around the world, C4Yourself events are an opportunity for homeowners to meet professionals who specialize in smart home technology and custom electronics. These professionals will give you demonstrations and even let you test smart home products—they will also help you understand how Control4 Smart Homes can unify all your smart home devices and electronics so that they are controlled by one comprehensive system that gives you unbelievable control from just one app!
RSVP TO C4YOURSELF AND BE ENTERED TO WIN!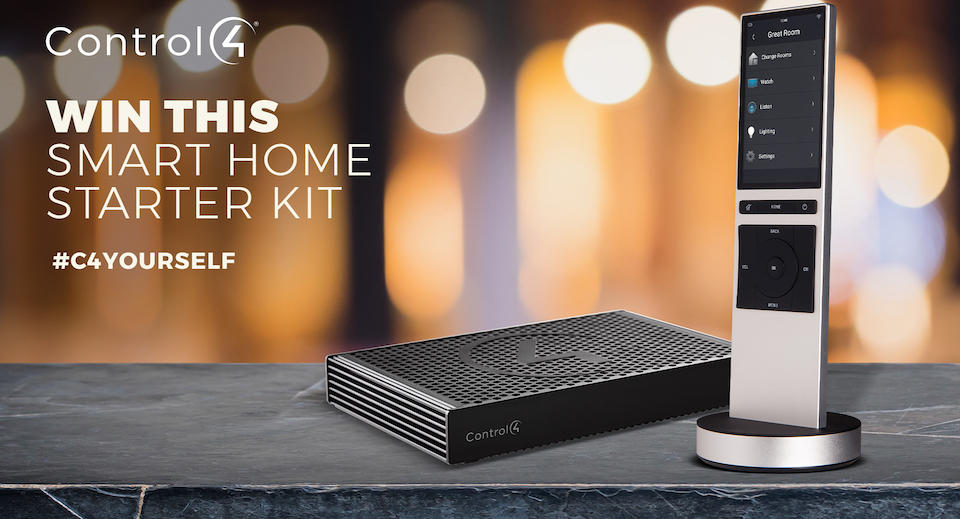 #C4YOURSELF NOW THROUGH SEPTEMBER

Ready to make your dream home a reality? Now through September, we're hosting #C4Yourself events (online and in-person) to show you how we can make your home more magical, convenient, and secure. You'll also get a sneak peek at the new Contemporary Lighting line!

RSVP, and you will be entered to win a FREE Control4 Smart Home starter kit and be eligible for exclusive offers.*



Why should I go to a C4Yourself Event?
Customer feedback has shown that visitors enjoyed the low-pressure, open house environment which allowed them to check out technology and ask questions without feeling pressured to make a purchase. C4Yourself is your chance to get recommendations from experienced professionals regarding product capabilities and installation, you can even discuss what direction the smart home industry is headed so you can carefully consider what kinds of devices and features you might want in your smart home.
Control4
Smart Home Professionals
want to be a resource for you. Whether it's security, connectivity, entertainment, or something else—Control4 Smart Home Professionals will help you map out a customized technology plan for your home. They'll work with you to determine a budget, minimize installation or construction time, and ensure your technology needs are met today and in the future. Then, if you're impressed by our professionals and if you feel like you've found a brand you can trust, we hope you'll let us design the smart home of your dreams!
>> Find and visit a Control4 Certified Showroom near you!
*Terms and conditions apply. Contact a participating
Control4 Certified Showroom
for details.
COMPANY