Start With Technology: How Automation Streamlines Gary Frank's Designs
By
Danielle Karr
| Posted December 18, 2018
For award-winning architect
Gary Frank
, no two projects are the same. He listens carefully to each client, striving to design a space that will fulfill the homeowner's unique needs, tastes, and lifestyle. Gary has built his success by creating a personal relationship with each of his clients and by designing technologically exciting and aesthetically beautiful homes. We took some time with Gary to ask him about how he became the successful architect he is today, why he tells all his clients about home automation, and what he does to set his business apart in this highly competitive industry.
What led you to where you are today in your career?
I actually always wanted to be an architect from early on; I took an architectural drafting class in high school and it really piqued my interest in homes. Then, after high school, I decided to pursue architecture and chose a college that had both a bachelor's degree and a master's degree program in architecture so I could graduate with my master's degree. While I knew residential was where I wanted to end up, my first job out of school was at a firm that did high rises. Then I went to a company that did offices, libraries, and hospitals. It's hard to start out in residential first because they want to experience, so it's easier to start out in commercial and then move to residential once you have experience. When I finally got enough experience under my belt, I was offered a job with a residential architect. After eight years doing that, I decided to break off and start my own business and have never looked back.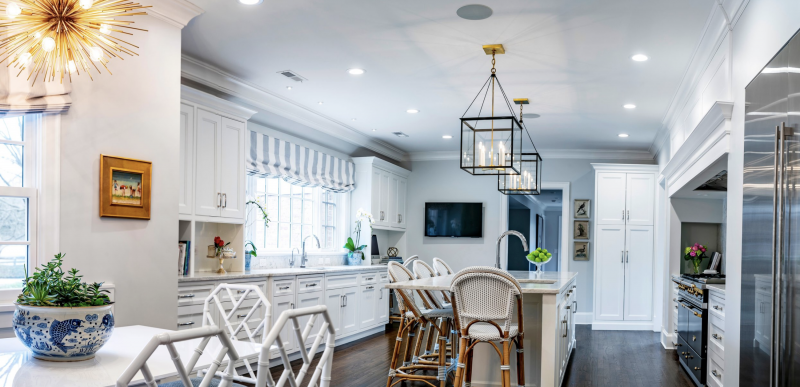 How did you get started with smart home technology?
I got started using smart home technology a long time ago, but back then technology like that was pretty complicated. Over the years, however, it has simplified and become more efficient; there are now different levels of smart home systems we can use. I prefer Control4 because of the options available with it for integration—things like lighting, sound, HVAC, and lots more can be made up of lots of different brands but still work with the Control4 system. I now joke that I need to start with the technology first and build the house around that because there is so much that can be done to a home if you get the automation in during the planning stages. If you use conventional systems, you might end up with five to seven switches on a single wall, and then you are always guessing which switch is which. However, if you plan the electrical with a home automation system like Control4, you drop that down to one panel that allows the homeowner to access everything without the wall being cluttered.
How do you tell your clients about smart home technology?
Depending on size and budget, we always explain the benefits of a smart house to clients. We talk about how smart homes are eco-friendly and the general energy savings that can happen with home automation. The nice thing about the system is that a homeowner can have an all on/all off switch so you aren't worried about lights being left on somewhere in the home. We explain these options to them and then bring in a smart home technology consultant. The home automation expert meets with my clients and me to showcase all of the different smart home options available for their home. Erick from
ECO Automated Designs
is an excellent smart home expert to work with. Everything in his work is neat and organized—it is like walking into a NASA room because the technology he puts together is so perfect.
What is something you do to set yourself apart in the industry?
The software work I do and showcase is what I think sets myself apart in the industry. I use 3-D modeling software that allows my team to create a 3-D model of the home for clients, allowing us to digitally walk our clients through and around the house. It is a great visual tool. We also have virtual reality glasses that our clients can put on and virtually walk through the home. Years ago, it was all about line drawings and physical plans, but then some amazing software hit the market and now I can draw in 3-D and vertically so the homeowner can see the spaces through multiple levels. It allows me to draw the way an architect thinks. Technology is not just great to have in the home, it is also great to have while building the home as well. For example, we work with interior designers to help us with the architectural design—they can go into this software, look around the space virtually, and then tell us that if we move a fireplace a couple of feet they'll be able to place a larger sofa in the space or add an extra component.
What should other architects and designers look for in a smart home expert?
Always look for someone who's done work like you're wanting to be done before. A true smart home expert will be able to lay out everything and make sure each room had all the necessary technology based on their knowledge and past experience. A good technology expert will also follow up after planning during construction to make sure that everything is properly located. I don't want random in my designs, and I find it extremely valuable that I have a home automation expert who will also check in and make sure that things are following the plan.
Do you have any typical types of projects?
I really enjoy renovations, and, because of my location in Chicago, those are often the projects we work on. The architecture of the area is very unique with a very inspiring style and a wide range of homes. Even when it's a new project, we try to approach it holistically, building the home to fit into the community. So, for the most part, my typical project is just matching the home design to the area's personality.
_______________________________________________________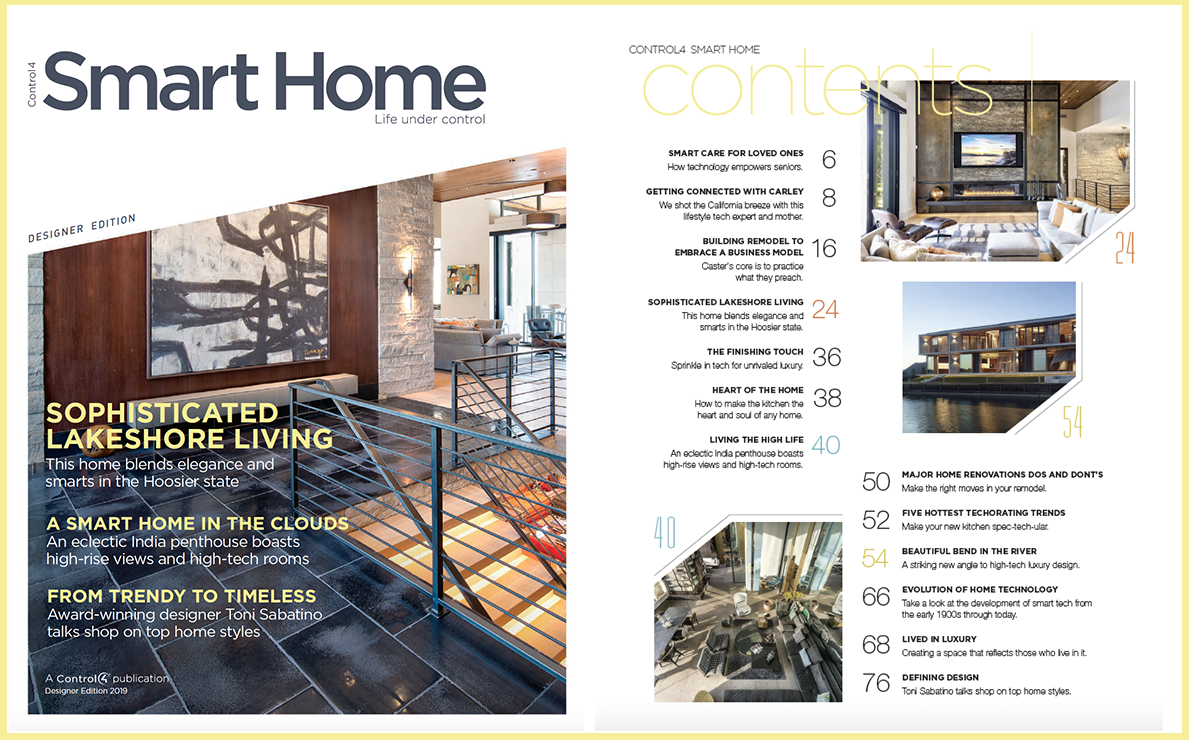 WANT TO LEARN MORE ABOUT HOW CONTROL4 FACILITATES BEAUTIFUL SMART HOME DESIGN?
CLICK HERE
.
BUILDING & DESIGN