Let the Madness Commence
March 12, 2018
Each year, more than 350 teams compete all season long to make it here, and each year only 68 of them do. This Tuesday, March 13, through Monday, April 2 the 2018 NCAA Division 1 Men's Basketball Championship (AKA: March Madness) will be taking over the sports world for most of us.
Whether you're watching at home or while you're pretending to work all day (sorry boss!) we know you'll be on the edge of your seat, bracket in hand, watching as the Cinderella story teams continue to advance, the underdogs squeak by the higher seeds, and the tournament unfolds. We also know—from personal experience, unfortunately—that sometimes those upsets and Cinderella stories can destroy your entire bracket, and in the heat of the moment, while the rival team is hoisting up their game-winning shooter, we are ripping our brackets into pieces.
So, go ahead and print a few extras, you know, in case that upset you have going all the way to the Elite Eight just doesn't work out.
---
---
Ready to add some smart home magic to March Madness?
Find your Control4 dealer
today!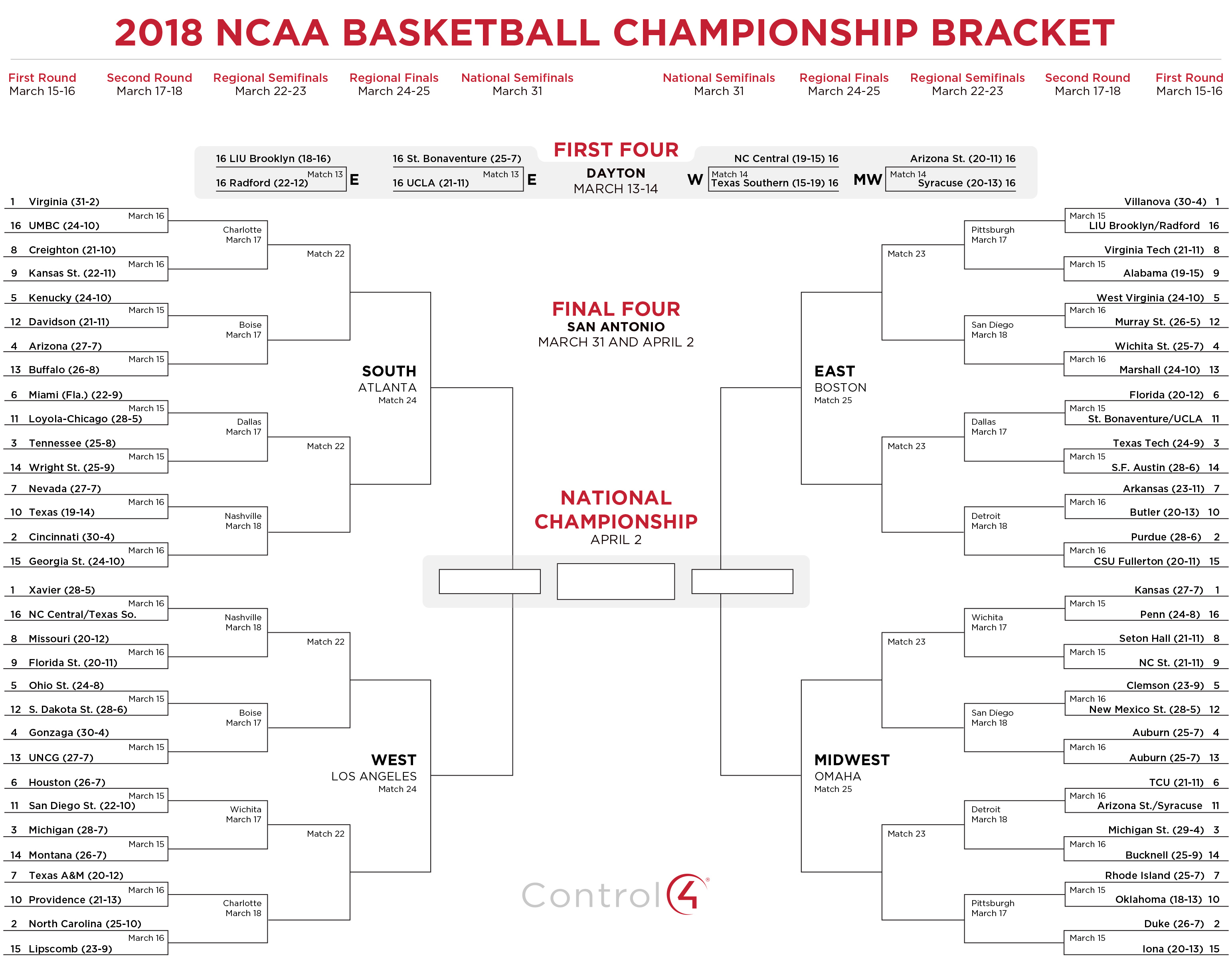 Category
ENTERTAINMENT