STEM EDUCATION LEARNS ABOUT HOME AUTOMATION
August 15, 2017
STEM programs have seen a significant rise in interest among parents, studies, and schools in recent years. If you aren't familiar with the acronym, STEM stands for Science, Technology, Engineering, and Mathematics, and is an academic discipline that focuses on a "blended learning environment" with the purpose of thinking about and working through real world problem solving. Rather than treating each disparately, these subjects are intermixed and taught in a cohesive, integrated way.
Recently, our very own Salt Lake City-based Control4 Technical Trainer, Jake Erickson, had the opportunity to visit a local Elementary, Falcon Ridge, to teach kids in the STEM program about smart technology. He gave them a virtual "tour" of his own smart home from his phone, demonstrating how to remotely turn on/off televisions and lights, check in on cameras, and start the music throughout the house. He also talked about the addition of voice control and the many ways you can use verbal commands to interact with your house.
Technology is growing at a rapid pace, and at Control4, we're excited to see that the STEM program is helping to teach our youth and shape future generations into the next great environmental enthusiasts, scientific problem solvers, software programmers, space visitors, medical professionals, and so on.
Take a look at some of the artwork sent to Jake from a few of the 2
nd
grade students he spoke with. You'll notice that his "fish story" demo (referring to his mother looking into the fish eye lens on the door camera) was quite a hit with the little ones.
A special thanks to Jake, for not only educating our amazing Control4 dealers, but our local youngsters as well!
---
---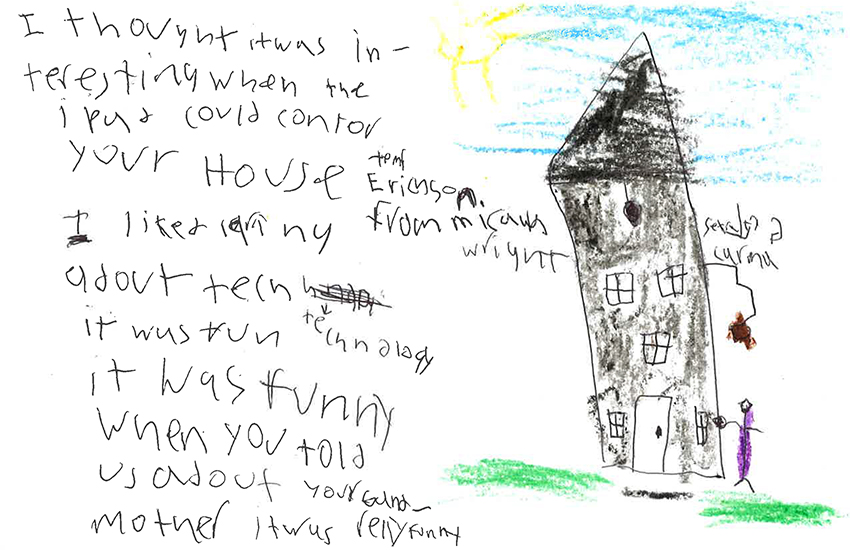 ---
---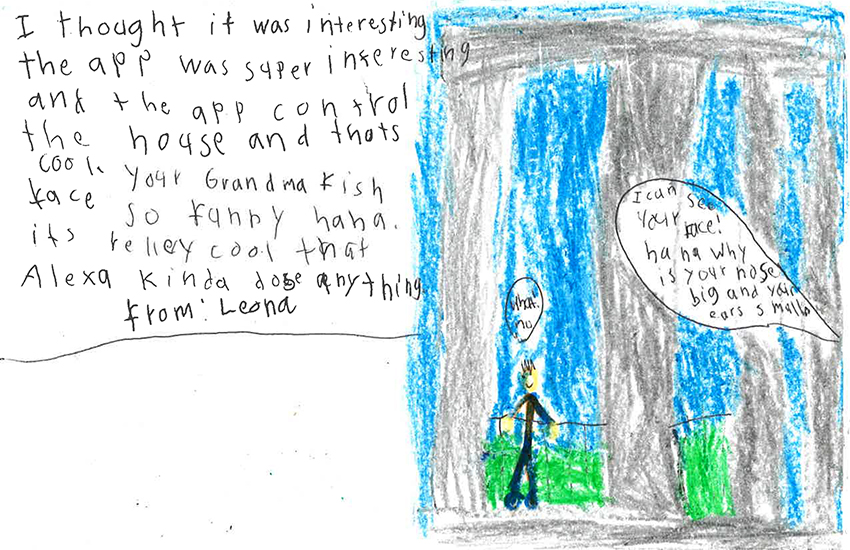 ---
---
---
---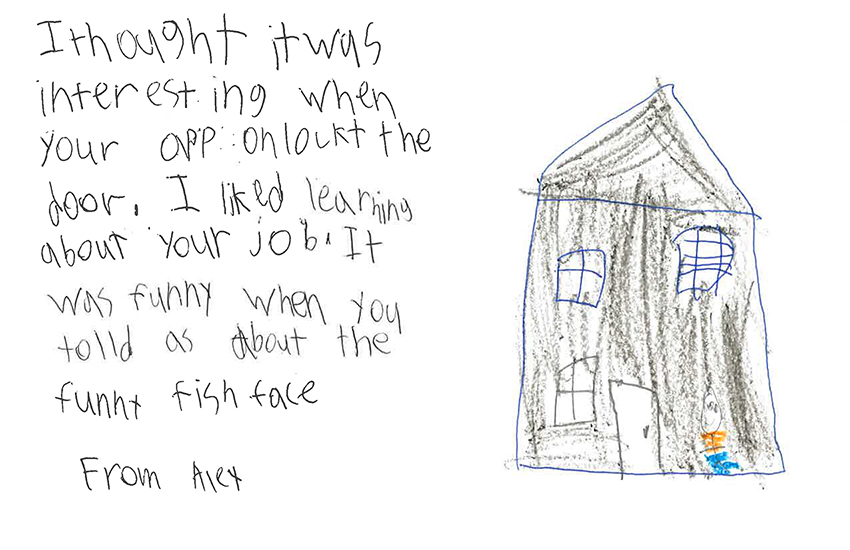 Category
COMPANY