Smart Home Security: Smart Locks, Mockupancy, Cameras, and More
By
Jamie Corpuz
| Posted August 7, 2018
A smart home means more than just convenience—it means safety, as well. Secure your loved ones and your home by monitoring and controlling security cameras, locks, alarm systems from your mobile devices. You could even have your home simulate occupancy to deter mischief and crime while you're out of town.
Pretend you're home when you're not.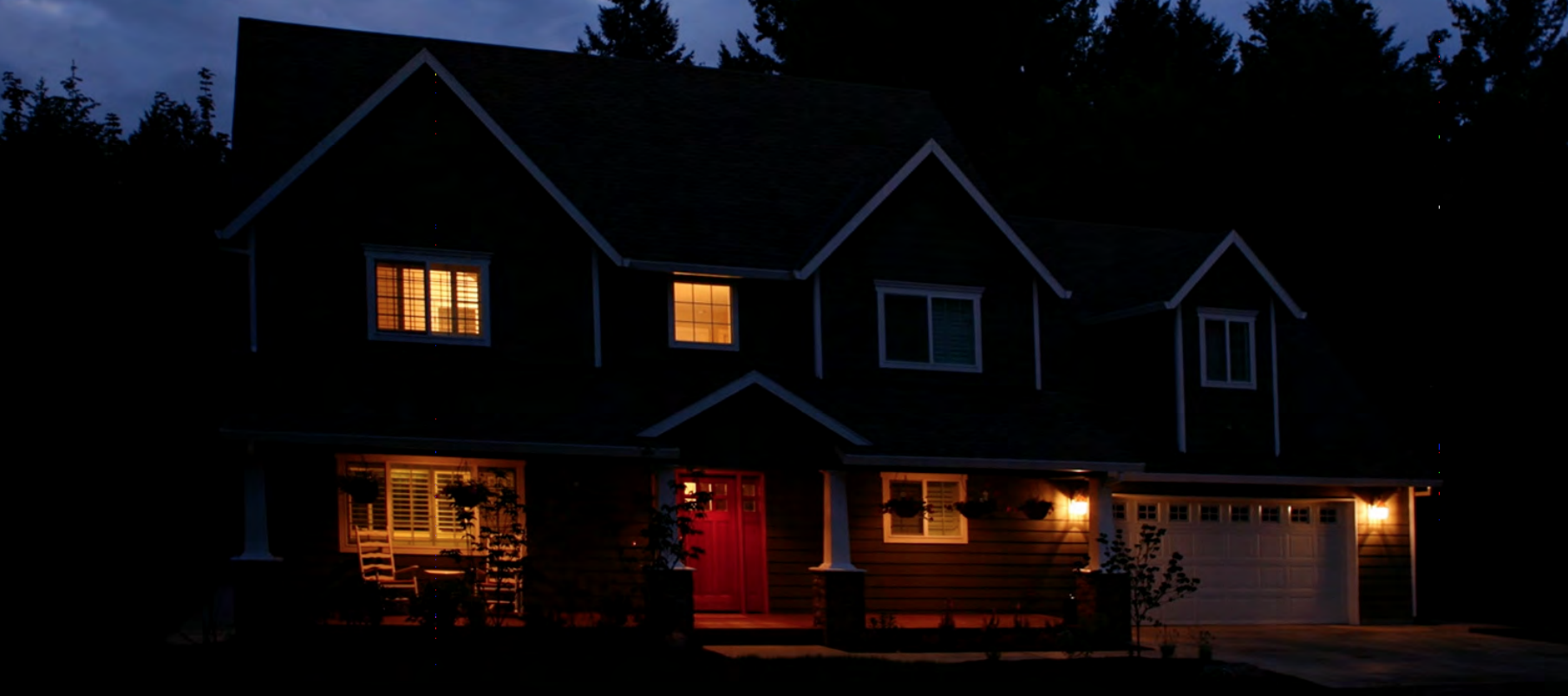 Have you ever used those appliance timers to turn lights on and off while you're gone? They're not the easiest to set up, and their predictability (and limited functions) might fool Abbott & Costello, but not many other intruders. Enter Control4's
Mockupancy
feature.
Mockupancy is a type of "occupancy simulation." Control4 can keep track of all lighting, blinds, and video entertainment while you're at home. When you leave the house and put Control4 in "Away" mode, Control4 will replay those behaviors throughout your automated system (using slightly randomized times). To an outside observer, it will look just like you're home, watching your favorite shows and turning lights on and off at the expected times.
Your Control4 Dealer can set up custom programming or keypad buttons to start recording and playback. Your dealer can also link your security system with Mockupancy so that the system continually learns while security is disarmed and automatically plays back the simulation while security is armed. If using keypad buttons, the button LED colors are automatically set red for recording, green for playback, and blue for idle.
Keep a watchful eye with security cameras.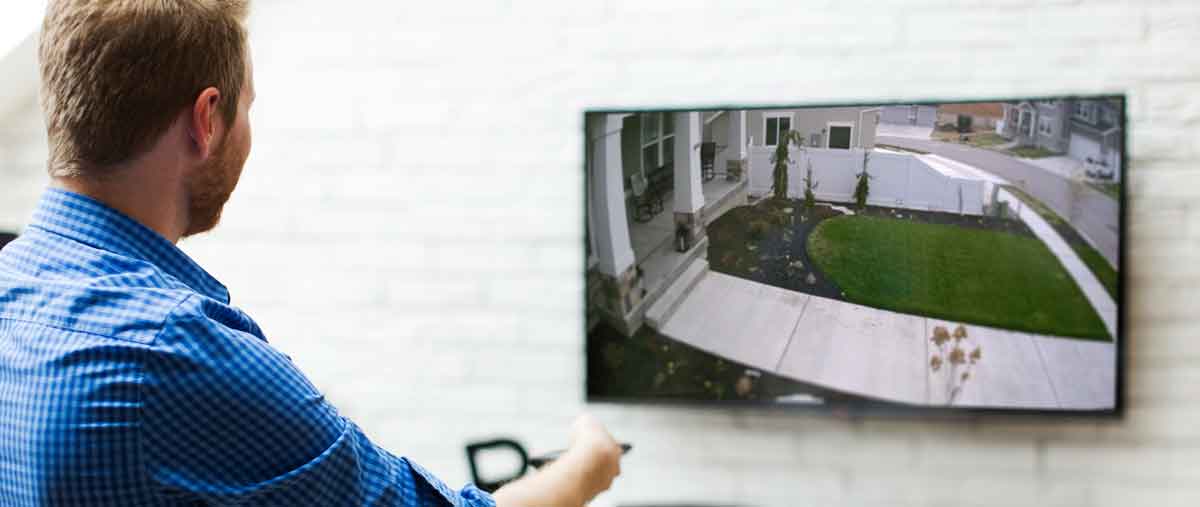 Your home is your most important investment and you want your property and your family to be safe and secure. IP cameras have become the foundational device for security in today's connected home allowing you to monitor your home at any time. And visible security cameras around your home are a great deterrent against mischief and crime.
Pakedge IP Cameras
include the features that you need for today's homes. They deliver exceptional, high-definition (2MP/1080p/30fps) video viewable at home or anywhere in the world. High-output, 30-meter IR LEDs and intelligent image signal processing deliver superior low-light images without motion blur, allowing for great visibility at night. The IP66-rated housing ensures reliable, long-term operation when mounted outdoors.
Make your security panel smart—and sexy.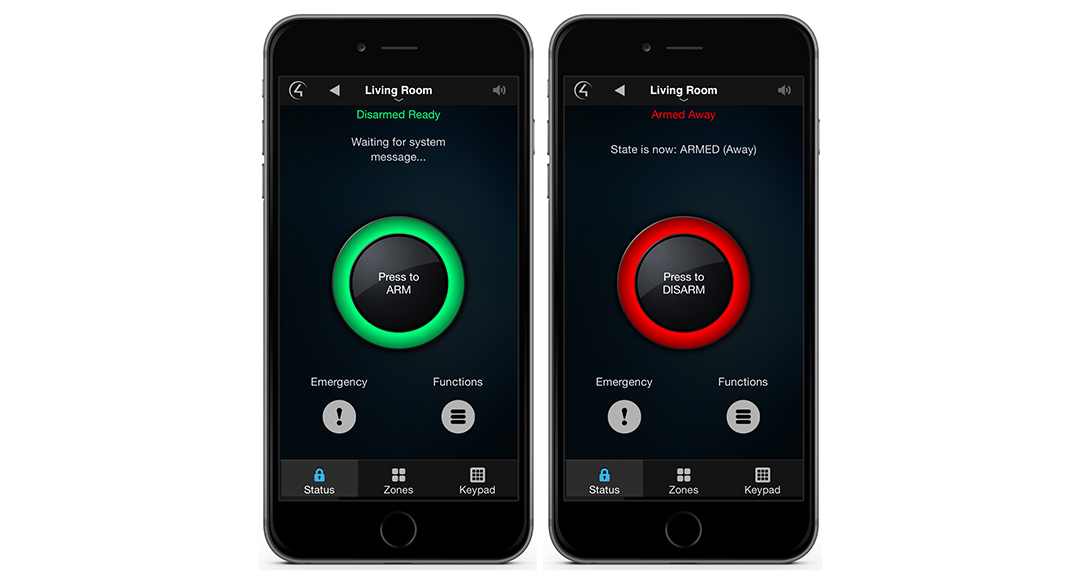 Whatever security system your home uses, Control4 gives you an easy-to-use interface for arming, disarming, and controlling it. You can send a panic alert, view the history of all logged security events, and even directly control security sensors.
The "Arm/Disarm" button starts out green when disarmed, and with a simple press, changes to red. You are then given a countdown to exit the building before the alarm system is armed. Upon re-entry, a delay timer begins counting down. Select the red "Press to DISARM" button in the middle of the screen, enter your security PIN, and the system is deactivated. It's also easy to send a fire, police or panic alert from your touch screen, even while the security system is disarmed.

Manage the state of your security zones.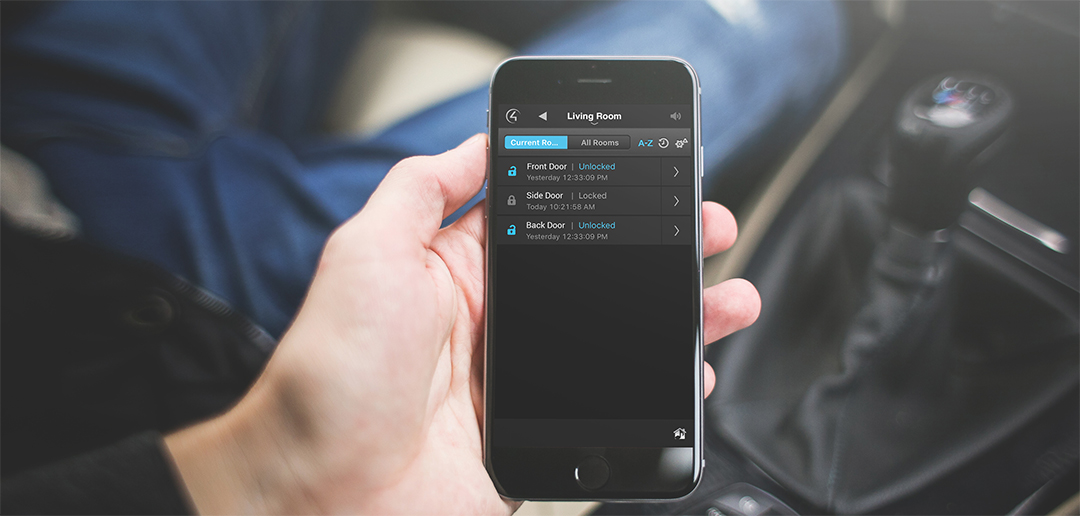 It's great to be able to see the state of your security system as a whole, but what about keeping an eye on individual security zones? You can do that, too! Easily view the status of each security zone in your house, and if a device is controllable by the Control4 system (such as a front gate), you can control it from the same screen. Your Control4 system records each security event, including alarms, sensor detections, and arming and disarmings.
Your house, locked—and loaded with features.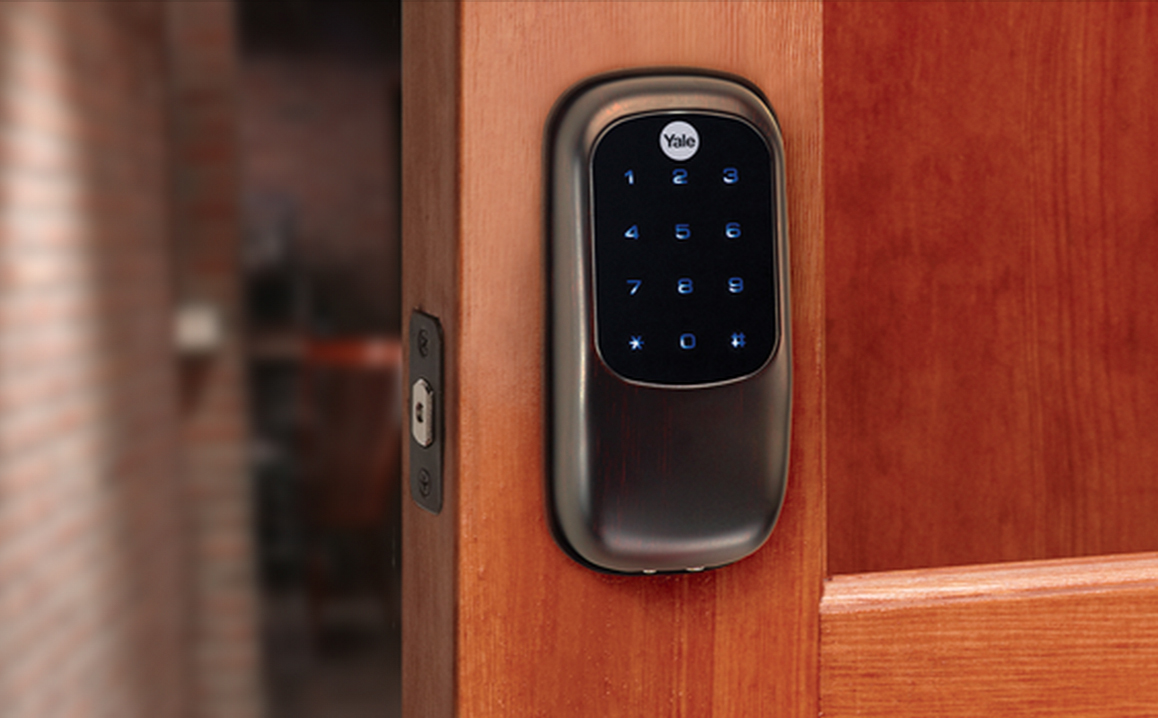 With
smart locks
, you can lock and unlock any connected door, as well as keep track of who accesses the locks, and when, with personalized codes that you can set and control. You can even schedule specific access times and temporary codes to visitors, remotely lock and unlock doors from any web-enabled device, or program all doors to lock at once when you put the rest of the house to sleep.
Interested in living the smart life in a Control4 smart home? Simply fill out the form below and we'll be in touch.
We take your privacy seriously and we promise we won't spam you; please see our privacy policy for details. By submitting your information, you are confirming that you are 18 years of age or older.
Thank you
PEACE OF MIND