Cameras
Homeowners rely on surveillance cameras and NVRs (network video recorders) to bolster the security of their homes and businesses. With Control4, it's easy to check in on home from anywhere in the world—right from your smartphone.
Features
View live security camera footage on your television, Control4 touchscreens, and mobile devices.
Remotely connect and command your home, from virtually anywhere.
Control4 supports the same streaming capabilities that are utilized by the best surveillance cameras to deliver superior video quality at 80% or more bandwidth savings, increasing efficiency and reliability.
Exceptional Quality, Day or Night
Pakedge IP cameras include the features that you need for today's homes. They deliver exceptional, high-definition video viewable at home or anywhere in the world. High-output, 30-meter IR LEDs and intelligent image signal processing deliver superior low-light images without motion blur, allowing for great visibility at night. The IP66-rated housing ensures reliable, long-term operation when mounted outdoors.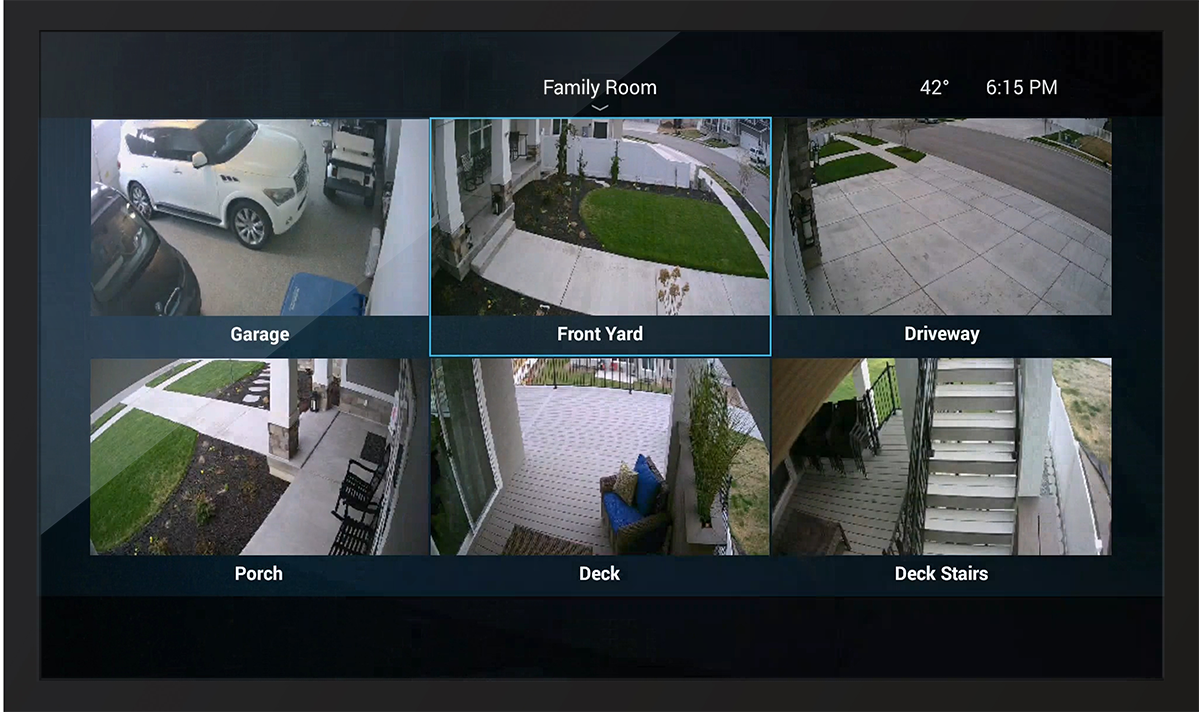 Daytime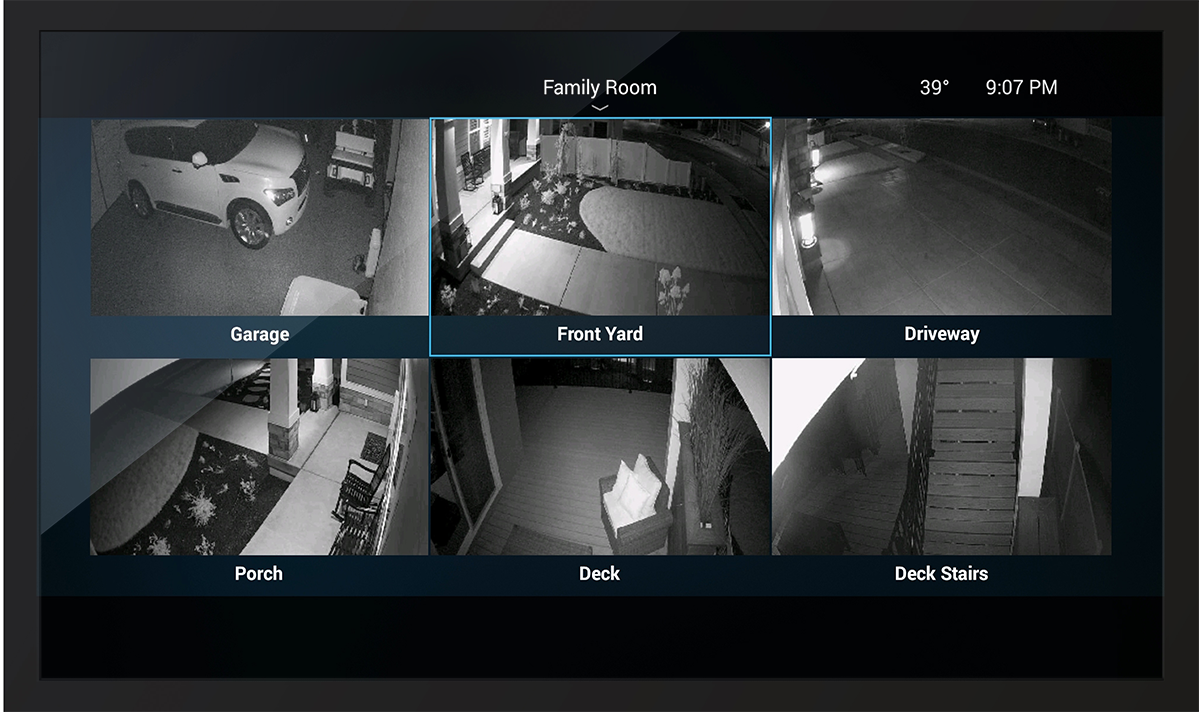 Nighttime
Capture the Moment, Review the Past
Pakedge IP cameras are compatible with ONVIF Profile S Network Video Recorders (NVRs) so you can view all of your cameras on your television in real time or see video of what happened throughout the day, last week, or last month.