SAFETY & SECURITY
PEACE OF MIND
THAT'S ALWAYS WITH YOU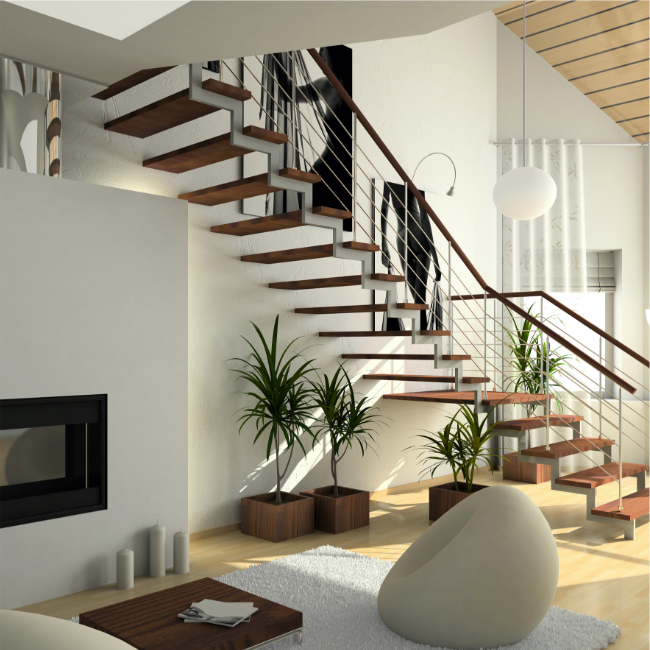 PROTECT WHAT MATTERS MOST
Keep your home, and the important things in it, safe and secure at all times. Check in on the locks, cameras, and garage doors from across the street or across the globe. Receive alerts when someone enters the house. Set lights to automatically come on at dusk so you'll never have to approach a dark house again. Intelligent security solutions put peace of mind at your fingertips so you can trust that all is safe and sound.
ALERTS AND NOTIFICATIONS
With alerts tailor-made for each system, you'll be in the know about what matters most. Whether it's urgent—such as movement detected near the back door or a water leak in the basement—or a simple status update to let you know the kids arrived home from school, wherever you are, your home is in your hands.
PLAYING NICELY WITH BRANDS YOU LOVE







INTERCOM ANYWHERE
From anywhere in the world, receive calls from your porch, the gate, or from anywhere inside the house. Your video doorbell will ring you when a service worker has arrived, and you can give instant access to the house from the same convenient app. Alternatively, use your smartphone to call any touchscreen in the house, so you can see how the kids are doing with the new caretaker. It's the perfect blend of peace of mind and home control.
Learn More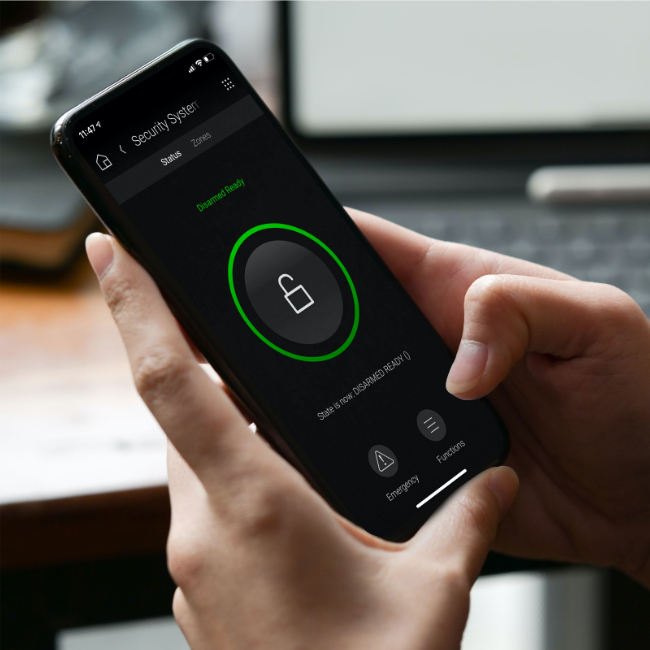 LOCKS AND CAMERAS
When your security features are all tied into your home's operating system, it's easier than ever to check on cameras, see the status of door locks, and view what sensors were triggered right from your smartphone, TV screens, and dedicated touchscreens. With one tap—or even a voice command—you can engage the locks, turn on the porch lights, arm the security system, and ensure that your home is the safest, and the smartest, on the block.
MOCKUPANCY
With "Mockupancy" from Control4, your home works to deter intruders while you're away, without having to lift a finger. Lights and televisions are programmed to turn on and off at specific times so your home appears to be occupied—and keeps it off of the target list to burglars and home invaders.
1 Each of these participating showrooms will be selecting a #C4Yourself winner at the end of September. To be eligible, you must find a participating Control4 Certified Showroom in your area and contact them to RSVP. Exclusive offers available to #C4Yourself attendees with eligible purchases. Contact a participating location near you for further details. Control4 Smart Home Pros are independently-owned, local businesses.
NEW TO CONTROL4?
You don't know what you're missing. That's why you must #C4Yourself! Visit a Control4 Showroom today to experience the comfort, convenience, peace of mind, and enjoyment a truly intelligent home delivers.
#C4Yourself
A PRO IS THE WAY TO GO
Much like electricity, plumbing, and heating and cooling, a complete smart home is not a DIY project. With individual "smart" products that are added to your home, the more complexity you will introduce because they simply don't talk or listen to one another. In order to get a seamless, fully integrated smart home system, you'll want to hire an experienced and well-trained installer. Control4 Smart Home professionals give you confidence that your system is expertly designed, functions on a robust network, and features personalized experiences in tune with how you live.
Learn More
ALREADY A CUSTOMER?
Log into your account to renew 4Sight, connect to voice control, get hands-on with When >> Then Automation, manage your profile, or find your dealer's contact information.
Sign In
Get Started
Sign up below to receive more information.
We take your privacy seriously and we promise we won't spam you; please see our privacy policy for details. By submitting your information, you are confirming that you are 18 years of age or older.