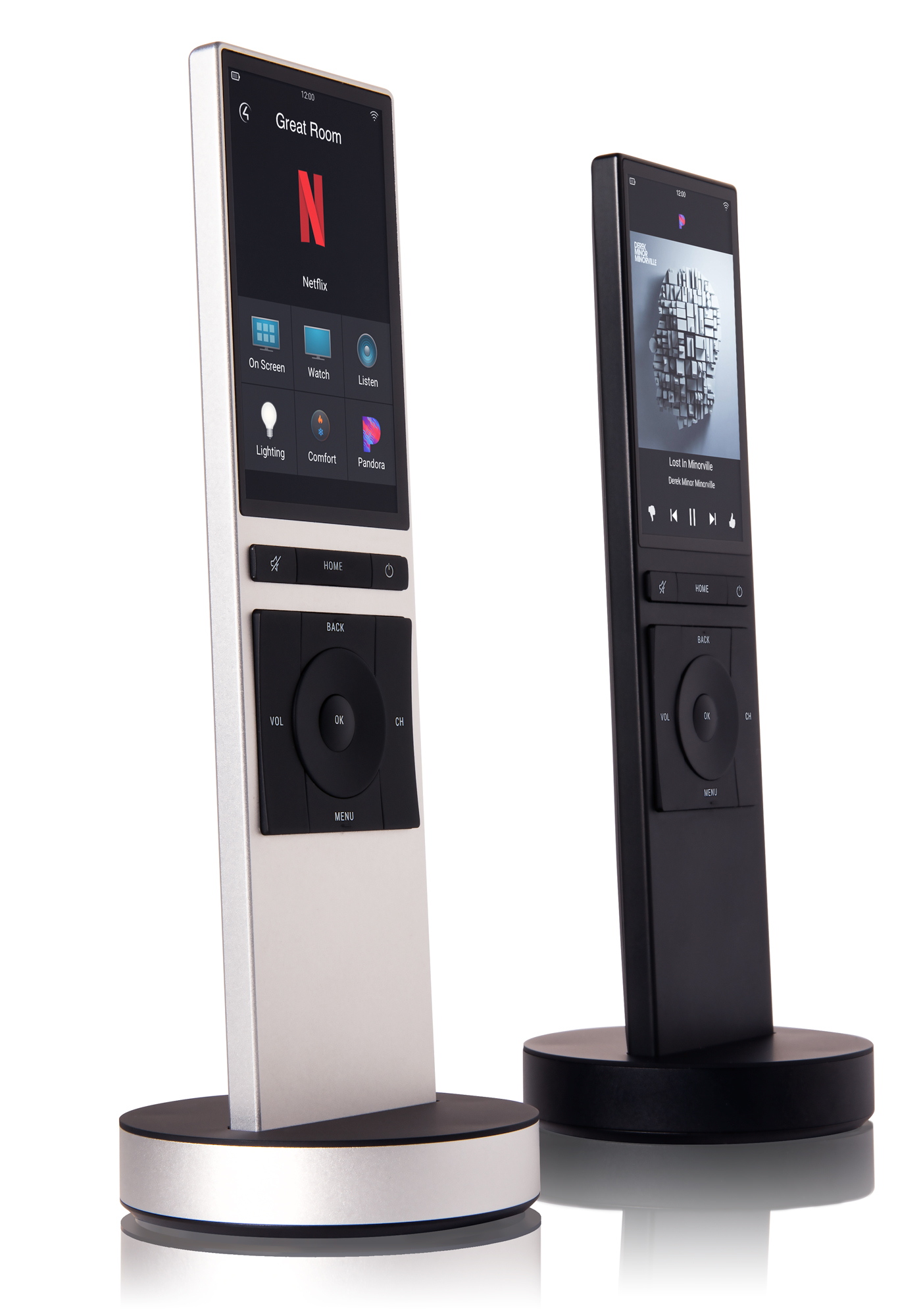 POWERFUL. ELEGANT. SIMPLE.
Inspired and crafted by experts in Swiss design, Neeo meets the demand for beautiful products to complement the homes they live in. Neeo is a sleek, refined remote with a modern design and a mix of both tactile buttons and a high-resolution, graphical glass touchscreen interface. Neeo's weight, balance, and texture were all meticulously considered to feel comfortable in the hand.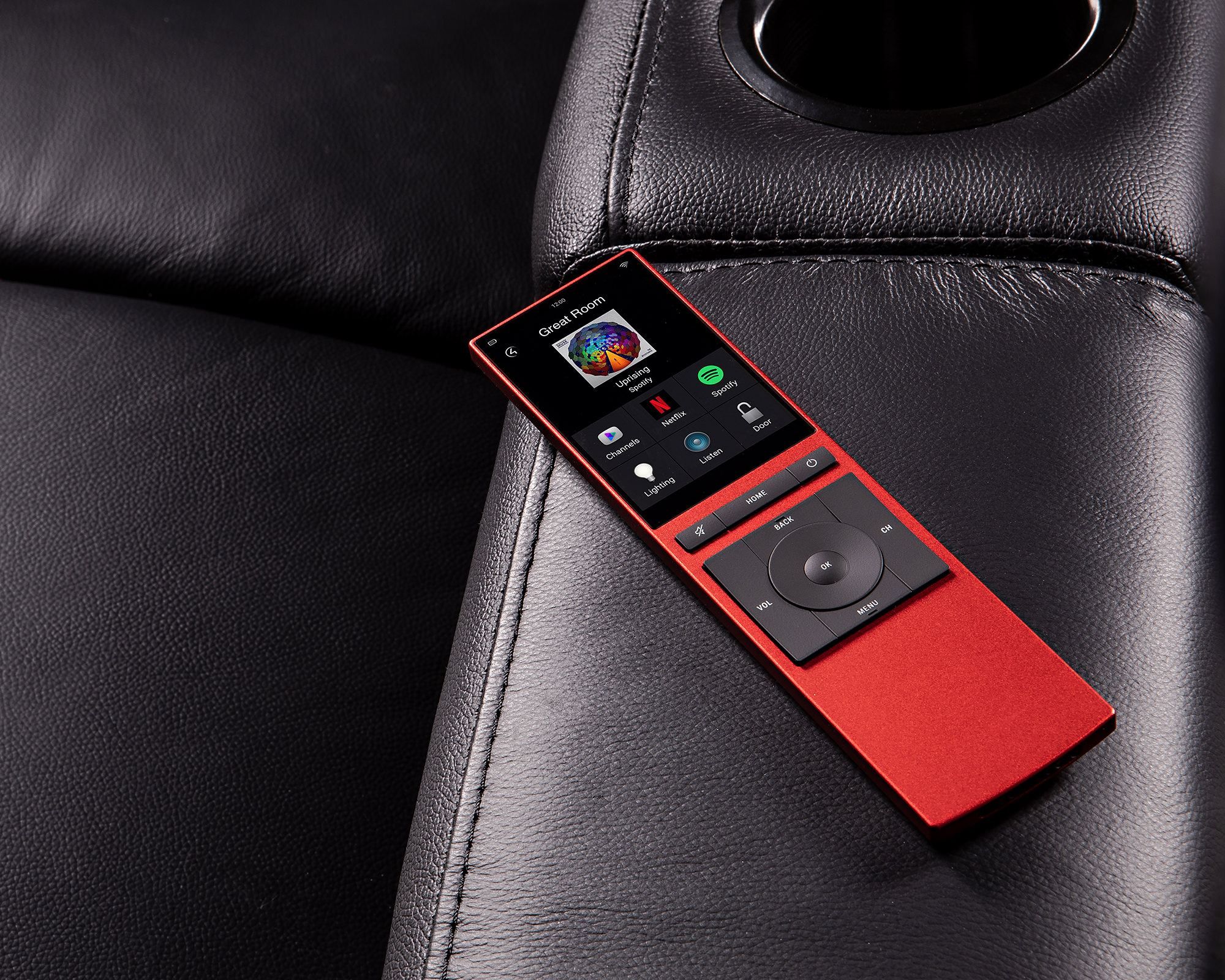 ORIGINAL. FRESH. NEW.
The Neeo Remote is thoughtfully engineered to control your home media experience and unify the smart home by leveraging the power of Control4 Smart Home OS 3. Enjoy fast access to and control of the smart home experiences and devices you use most, such as your favorite television and music stations, streaming services, playlists, lighting scenes, door locks, and more.
INTELLIGENT
WAY TO WATCH
Neeo is dedicated to providing a more enjoyable watching experience. Switch between video sources, such as the Roku, AppleTV, Blu-ray, satellite, or even gaming consoles—effortlessly.
Favorites are front and center with familiar graphical navigation using one-touch icons for ESPN, Netflix, CNN, FOX, HBO, or any of the family's favorite programs.
The graphical interface provides easy scrolling and a simple tap to select. Sculpted, tactile buttons provide the most-commonly used controls like volume and mute, while the OK button doubles as a play/pause.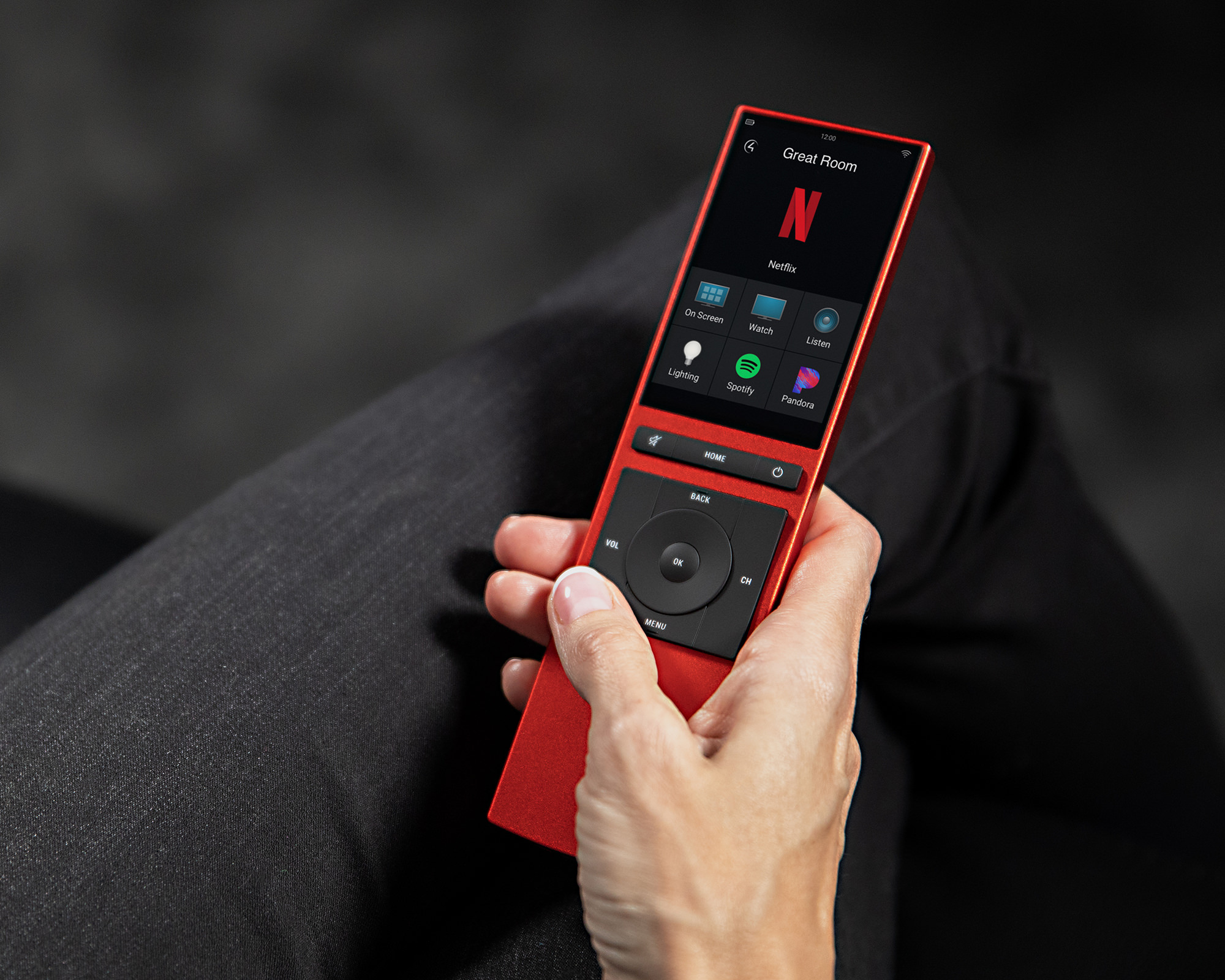 WHOLE HOME CONTROL
IN THE PALM OF YOUR HAND
Neeo provides an elegant interface to control your entire home. Turn on/off individual lights, activate lighting scenes, even lock the doors—right from the comfort of your couch. Access any television from any room or queue up your favorite streaming music service to begin playing throughout the house.
ENGINEERED FOR DURABILITY
BUILT FOR USE
Built with families in mind, Neeo can withstand heavy usage and accidental drops. The machined aluminum body is rigid to minimize flex and the screen can survive falls of several feet.
Neeo's software and hardware has been optimized for responsiveness and battery life. It will go to sleep when not in use and instantly wake when needed. The rechargeable battery works for up to five days without charging.
The elegant, dual-purpose charging and docking station gives the remote a home when not in use. It is perfectly weighted so the remote just snaps into place.
EFFORTLESS ADDITION TO
YOUR CONTROL4 SMART HOME
If you already have Control4 and are running the latest version of Smart Home OS 3, Neeo can be added to your system easily. Simply order the Neeo remote from your Pro and, once it arrives, connect it to your home's Wi-Fi and select the primary room where it will be used. Voila! Your Neeo is automatically connected to your Control4 system.
Contact My Smart Home Pro
NEW TO CONTROL4?
GET STARTED TODAY
The award-winning Control4 Smart Home OS 3 delivers a fluid interface thoughtfully simplifying your home with personalized interactions that are easy and enjoyable for the whole family to use. Visit a showroom for a demonstration of both OS 3 and the new Neeo remote.
Find a

Smart Home

Pro Near Me
Get Started
Sign up below to receive more information .
We take your privacy seriously and we promise we won't spam you; please see our privacy policy for details. By submitting your information, you are confirming that you are 18 years of age or older.