Join Our
World-Class
Automation
Brand Today
Are you passionate...
about delivering exceptional smart home experiences to your customers?
Do you have...
a technical aptitude in constructing and wiring AV, lighting, networking, or security systems?
Do you possess...
an entrepreneurial drive worthy of growing a business focused on delivering connected home experiences?
If you answered yes...
to any of the questions above—we want to hear from you! Control4 is actively seeking new dealerships worldwide to deliver the Control4 smart home experience to new customers every day. It's time to partner with a company that's laser focused on your success.
OUR COMMITMENT TO DEALERS
We've been voted the #1 home automation brand by dealers who participated in the CEPro Brand Analysis survey the past five years in a row*—a testament to our unwavering pride in and commitment to our dealers and to the hundreds-of-thousands of customers they support. Together, we deliver the brands and products needed to delight the most discerning customer—proven control and automation products, intelligent networking, and high-end audio experiences including exceptional home theater solutions and a wide-array of speakers and sound bars.
To aid in the success of your business, Control4 offers
SUPERIOR SOLUTIONS
Control4 solutions range from a single one-room entertainment experience to an extensive whole-home, orchestrated installation. Your projects can feature audio/video, lighting, comfort, and security solutions. These solutions are designed to work together to deliver the Control4 Smart Home experience, allowing all dealers to be successful. Many Control4 dealers focus on massive projects—and we have the platform to enable that—others focus on quick, easy-to-install projects that bring in a more mainstream customer base.
UNPARALLELED TRAINING
A range of award-winning, hands-on and online training curriculum is designed to arm you with the technical knowledge in Control4 system design and network configuration to be successful in all your projects. Our newest networking certification is designed specifically for the smart home professional and received the TechHome® Mark of Excellence award for Best New Education Program. This curriculum arms each technician with the technical knowledge and hands-on experience to design and install a solid network for every connected home. And with a broad collection of 2-3 minute "smart skills" videos, you will continue to hone your education through our continued partnership.
DEDICATED SUPPORT
A team of field sales professionals and technical field managers are committed to helping you win bids and support your clients before, during, and after the installation. Our professional sales team will help you identify opportunities and close sales while our technical field team will nurture your technical knowledge. We also offer technical support via phone or online chat from several centers thoughtout the world as well as a technical knowledgebase to assist with anything you need while on the job.
TOOLS TO BUILD YOUR BUSINESS
Control4 offers a vast array of tools to keep your business moving up and to the right. Support for showroom design, lead generation, and direct marketing are available to help you educate prospects and generate demand. 24/7 online tools allow you to place orders instantly, view your account dashboard, receive and accept leads, and enjoy volume incentive rebates. Control4 also delivers a broad array of consumer facing collateral, videos, and demos to help you drive success in your showroom.
PREMIER PROGRAMS
Control4's premier dealer program allows dealers to qualify for one of three premier statuses that help to promote achievements and distinguish a dealership as a trusted and experienced partner. In addition, premier dealers are eligible for our volume incentive program (VIR) to help bolster your bottom line.
DON'T TAKE OUR WORD FOR IT
This year, Control4 was again the leading home control brand among the CE Pro 100 highest-revenue home technology integrators. In my 21 years of covering the smart home industry, I know of no other company that went to market with a full slate of connected home solutions, and then actually succeeded, much less dominated.

Julie Jacobson, founding editor of CE Pro
Control4 is a critical partner for ProSource in the system integration portion of our group's business. We are pleased that our members have once again honored the company as our Vendor of the Year.

Dave Workman, CEO and President of ProSource
Brand Leader
Voted the #1 home automation brand the past five years in a row**Results compiled via CEPro brand analysis Whole-House Automation 2015, 2016, 2017, 2018, and 2019 by dealers who participated in the CEPro Brand Analysis survey.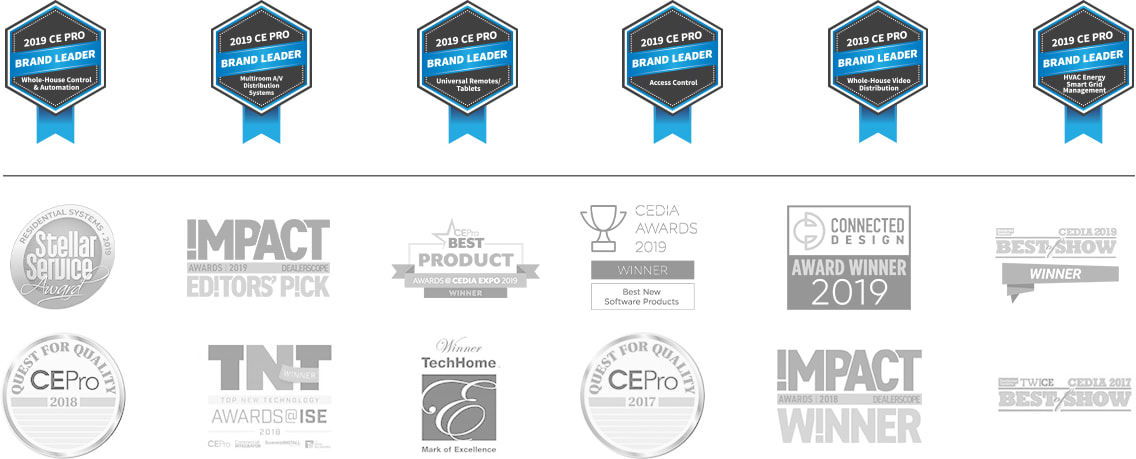 List of CEPro Brand Leader awards
Video Distribution/Switchers/Extenders
Whole house automation
HVAC Energy and Smart Grid
Networking and Connectivity
Multiroom A/V Distribution Systems
Audio Amplifiers
Access Control
READY TO GET STARTED?
Join the network of Control4 dealers around the world who are committed to delivering the Control4 smart home experience and world-class customer service. Fill out the form below to receive more information on becoming a Control4 Dealer.
We take your privacy seriously and we promise we won't spam you; please see our privacy policy for details. By submitting your information, you are confirming that you are 18 years of age or older.
*CEPro brand analysis Whole-House Automation 2015, 2016, 2017, 2018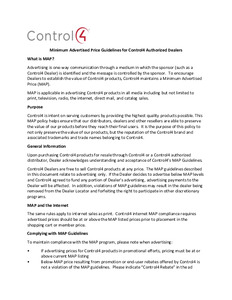 View the Minimum Price Guidelines