About Google Assistant voice control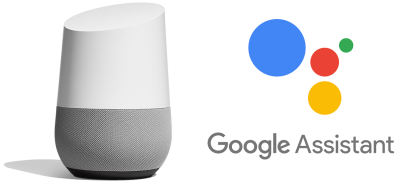 Now you can integrate Google Assistant into your Control4 Smart Home for voice control of your lights, lighting scenes, whole-home scenes, blinds, locks, thermostats, and ceiling fans.
Install and configure Google Assistant voice control at customer.control4.com.
Google Assistant devices include Google Home, Google Home Mini, and Pixel and other Android smartphones.
The Google Assistant integration supports the following device types:
Blinds
Fans
Lighting scenes
Lights (dimmers and switches)
Locks (lock command only and query state)
Thermostats
Voice scenes
Protect your privacy with Smart Home Privacy Guard™
We are committed to protect and respect your privacy and will never share your information without your express consent. You can choose whether to share information about the state of devices in your Control4 system with Google Assistant.
With Privacy Guard enabled, Control4 reports only the state of a device when it is specifically controlled through a Google Assistant voice command. With Privacy Guard disabled, Control4 will share the state of devices all the time so that Google Assistant always knows each device's state, even when the device state changes by some other interface like a touch screen or the Control4 mobile app.
Learn more about Control4's privacy policy at www.control4.com/legal/privacy-policy.
More Google Assistant information
Go back to Control4 interface basics.