Receive a FREE HC-250 or HC-800 controller
by upgrading your Control4 automation system today!
You already know first-hand how great it is to have complete control of your home at your fingertips with Control4.
And lately it's gotten even better. In the last few years we've launched a stunning new line of lighting products, an award-winning multi-room music product, a killer media distribution solution, and high-performance controllers that will put your system into overdrive in all the best ways. For a limited time, you can receive a free controller when you upgrade with new products and features.
Offer details:
Receive a free HC-250 controller with your minimum purchase of $3,000 US MSRP in Control4 products.
Or receive a free HC-800 controller with your minimum purchase of $5,000 US MSRP in Control4 products.
Plus receive an additional HC-250 controller for each additional $5,000 US MSRP you spend.* The more you spend, the more you get!
You are eligible if you have registered a Control4 system at least six months prior to the installation of your upgrade. Control4 equipment must be purchased directly from your dealer and installed between February 1, 2014—December 31, 2014.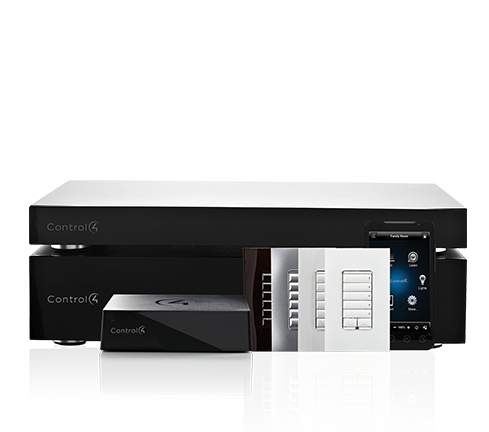 Contact your dealer today to begin your upgrade process and take advantage of this amazing offer.
Prices in US MSRP. If you reside outside the US the minimum customer spend for the discount applies at the US equivalent in your local currency.
*Free HC-800 controller only received for the first $5,000 in Control4 product purchases from the initial order. Each additional $5,000 of products purchased, from the same order or a subsequent order, will earn an additional HC-250 controller. Cannot combine multiple orders to receive discount. Each install considered individually. Only available with certain Control4 products as specified by Control4. Ask your dealer for a list of qualifying products. Control4 equipment must be purchased directly from your dealer and installed between February 1, 2014 – December 31, 2014. Control4 reserves the right to modify or cancel this offer at any time. Limited to current Control4 customers that have a valid MyControl4 account registered at least six months prior to installation of upgrade. Employees of Control4 and its distributors, partners and dealers, including subsidiaries, affiliated companies, agents as well as immediate family and household of each such employee are not eligible. ©2014 Control4