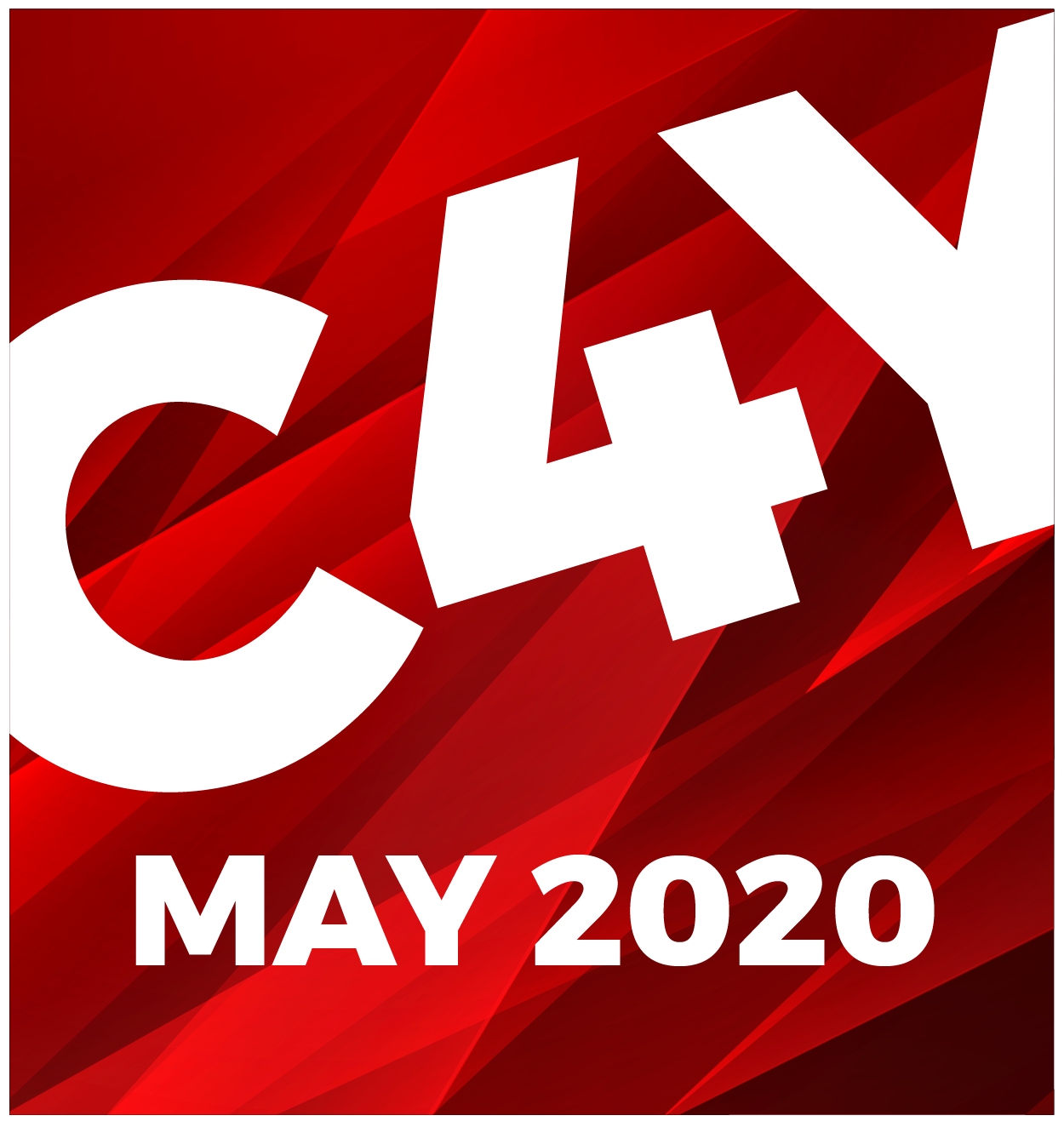 May is
#C4Yourself Month
Discover how we can improve your life at home with more reliable Wi-Fi, smart security and lighting, or premium A/V and entertainment systems that are easy to use.
Schedule a virtual #C4Yourself Session with us to learn more and you'll be entered to win a FREE Control4 Smart Home Starter Kit!
RSVP FOR A VIRTUAL #C4YOURSELF SESSION
We can make your home more helpful, personal, and secure while keeping your data private. Leave your information below and we'll be in touch to schedule a meeting.
Your information is secure and we will not spam you.
Take Control and
Find Peace at Home
We Can Help
If you're one of the many people who find that their home network connection and technology is not keeping up with the demands of working and schooling from home, or if spending so much time at home has you fantasizing about home upgrades, then you need to talk to a Smart Home Pro—like us!
We are local businesses who help homeowners enhance and simplify their lives with technology. We are experienced experts when it comes to wireless network design, smart security systems and lighting, whole-home automation, and A/V systems. With their expertise and product knowledge, we can help make your home more helpful, personal, and secure.
A Control4 Smart Home is the Castle You Deserve
10-4 on Control4! Working with Control4 and my local professional was so easy!!! I highly recommend Control4.
ALAN V. | CONTROL4 HOMEOWNER
This was one of the best decisions I've made for myself and my home.
ERVIN | CONTROL4 HOMEOWNER
Finally, an interface that you can depend on and operate with ease! Way beyond my wildest expectations. Simple, user-friendly, and reliable.
VINCENT F. | CONTROL4 HOMEOWNER
A Reliable Network Foundation
The first step to ensuring your home is fit for the future is making sure you have a robust and reliable network. Recently, working from home, online school activities, unprecedented media streaming, and increased security surveillance has proven that great coverage and a smooth connection is critical to productivity and happiness.
If you're ready to experience the reliability and performance that a professionally designed, premium-grade network can provide, then make sure to contact us. Ask questions, share your struggles, and see how we can help give you:
Faster, more reliable wireless in every corner of your property (inside or outside)
Premium-quality network hardware designed to handle many devices in heavy-use households
Remote technical support and system monitoring so your connections are more reliable
RSVP Today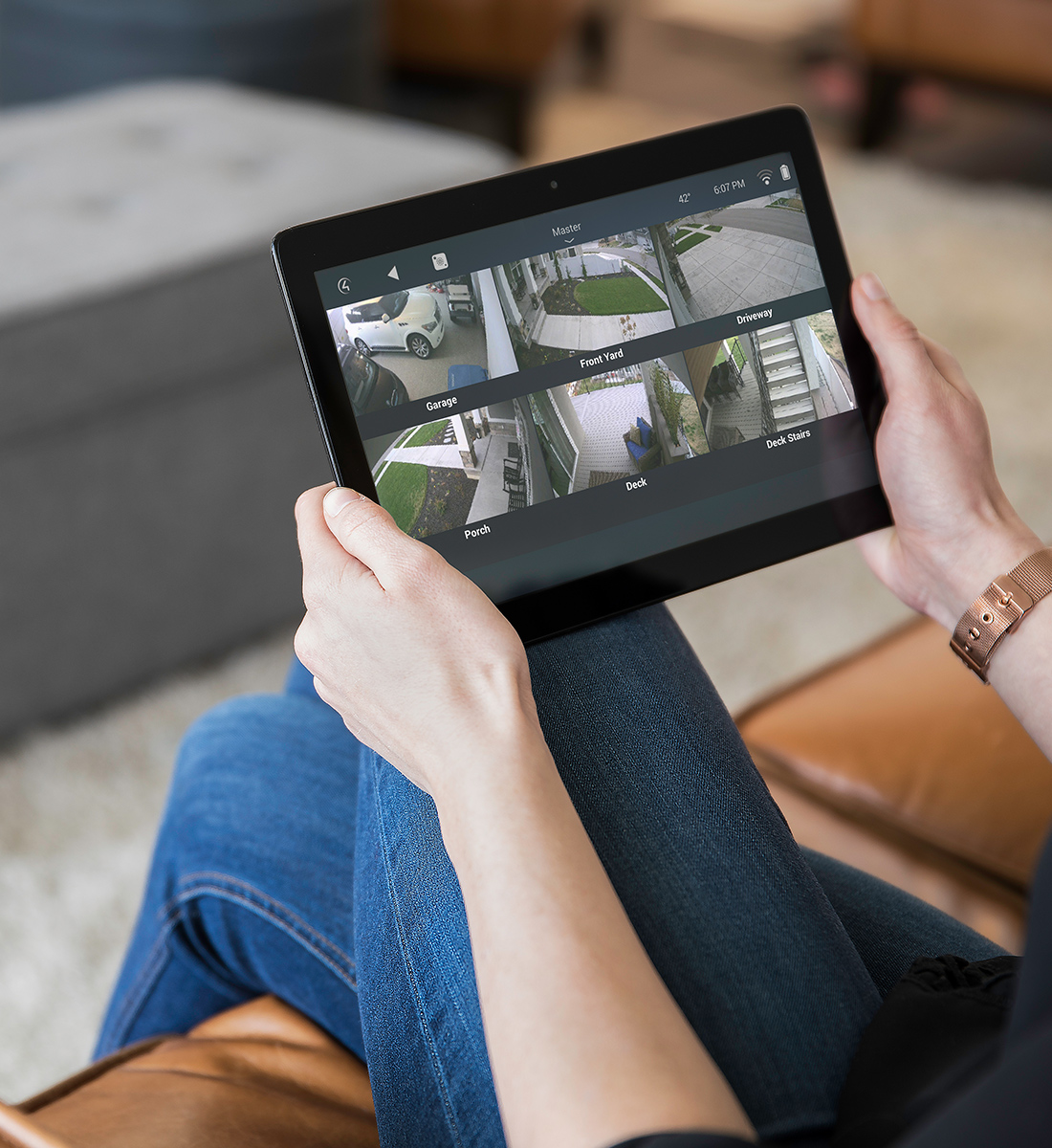 Greater Security and Peace of Mind
Rest easy knowing your home is secure and actively working to keep your family safe because it was designed and installed by a Smart Home Pro using quality products.
When enhanced and unified by a Smart Home OS, security and surveillance systems are capable of so much more. Not only can you monitor surveillance cameras or get notifications from smart door locks and motion sensors, with a Control4 Smart Home OS you can:
Monitor surveillance from the same app you control door locks, as well as whole-home lighting and entertainment
Keep small children safe by setting up alerts if movement is detected by a pool or fire pit
Be notified if your bathroom pipes are leaking and shut-off your water via app
Control or automate motorized shades and windows to provide more privacy, or set them to automatically open if the smoke or carbon monoxide is detected
Deter intruders while you're away by having your home simulate occupancy by mimicking your routines
Schedule a #C4Yourself Session with us for a virtual consultation.
RSVP Today
Your Own Outdoor Oasis
Are you looking for new ways for your family to enjoy the outdoors while at home? Want your own personal outdoor oasis where you can be inspired or relax? Or perhaps you're looking forward to hosting future festivities. In any case, Control4 Smart Home Pros can provide you with safe recommendations for outdoor electronics that will transform your outdoor space, like:
We can help you plan for future installs and answer questions, just contact us to schedule a virtual meeting.
RSVP Today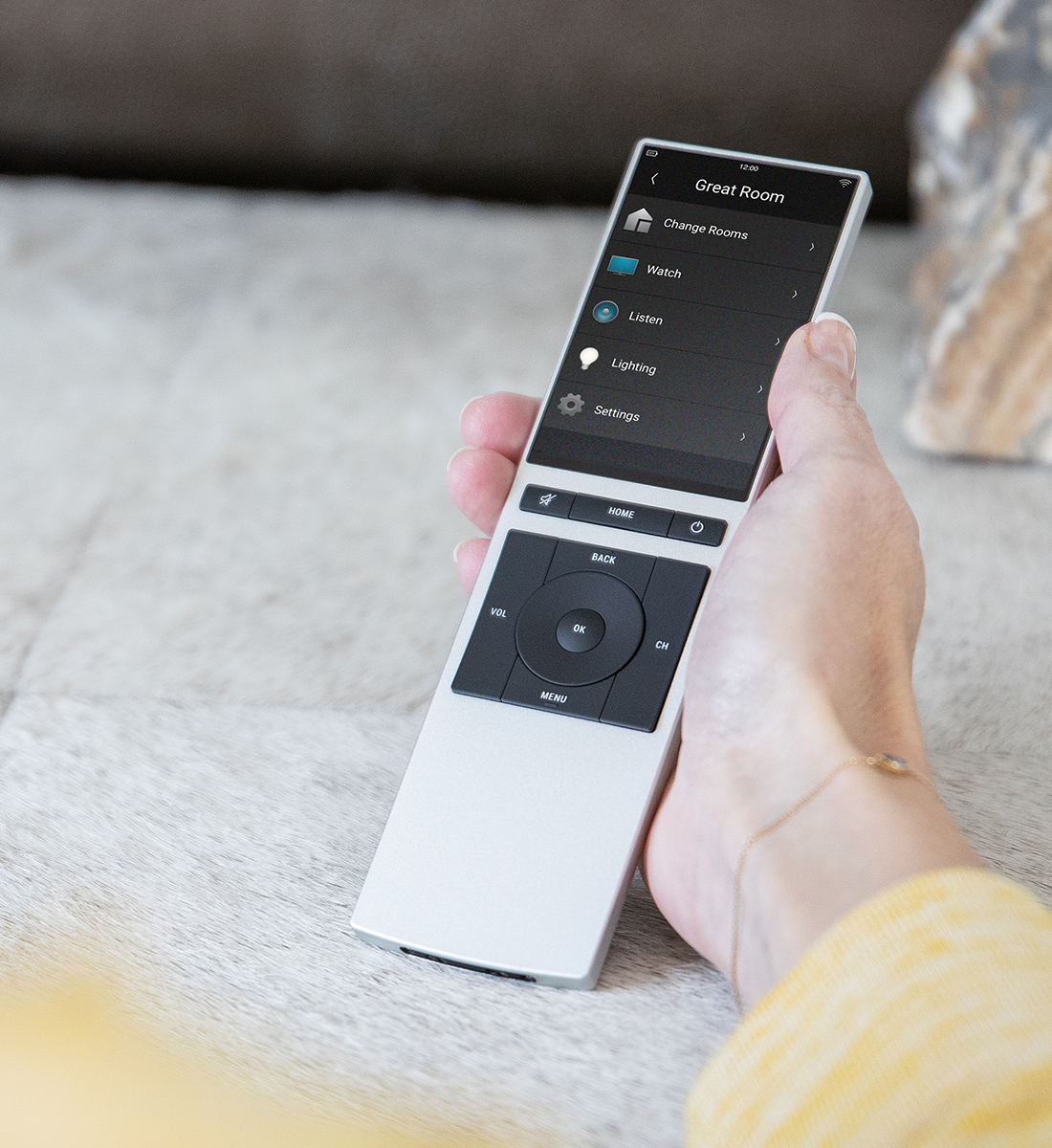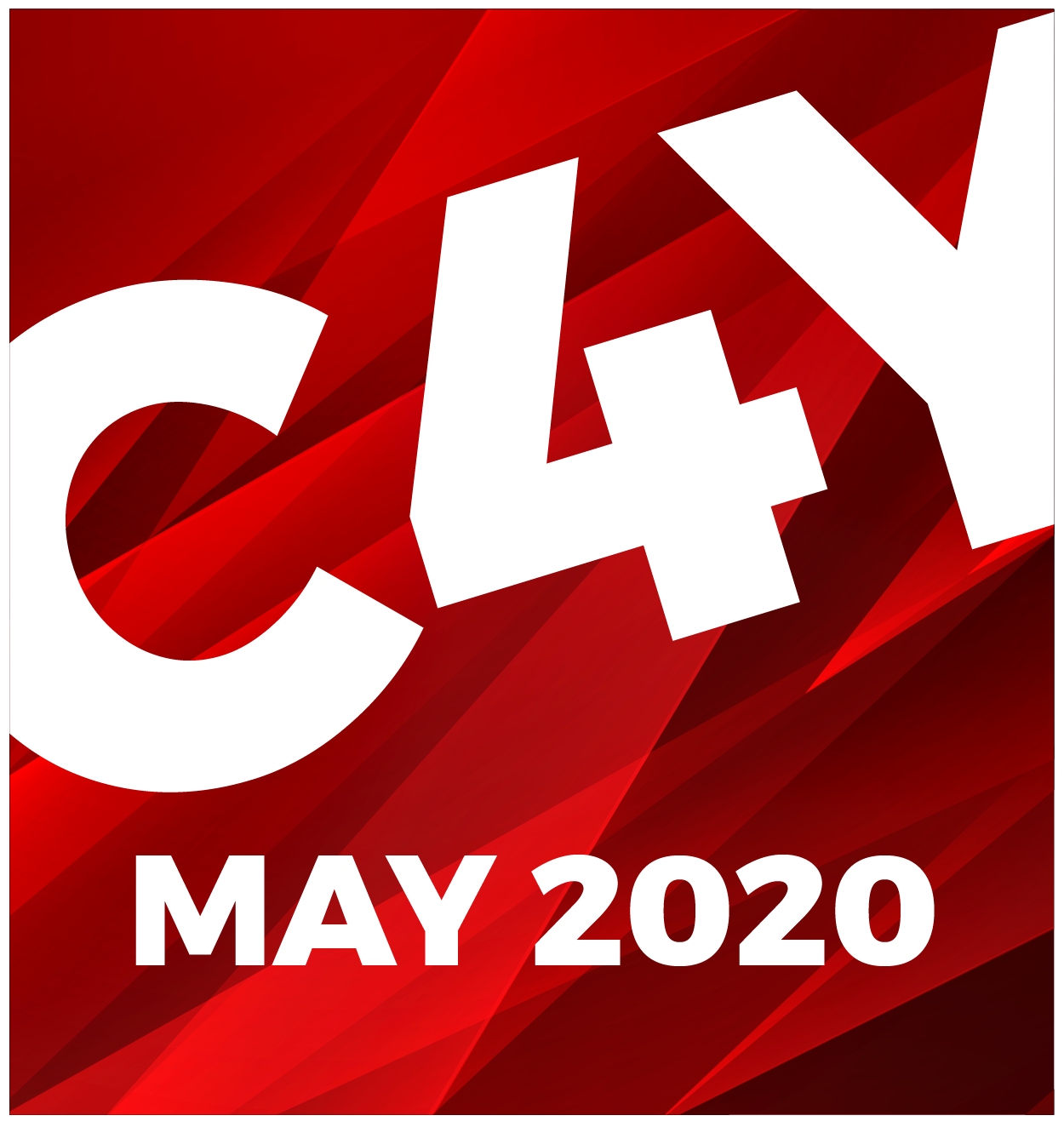 Will you be a
lucky winner?
At the end of #C4Yourself Month we will select the winner of the Control4 Smart Home Starter Kit. To be eligible, you must attend a virtual #C4Yourself Session in May.
RSVP Today
Magical and Easy-to-Use Entertainment at Home
You won't miss going to the movies when you have all the perks of a cinema (and more) at home. Whether you're looking to upgrade your living room entertainment or create a big-screen home theater with surround sound, we have the perfect solution for you.
The Neeo Remote for Control4 Smart Homes is a modern universal remote that gives you fast access to your favorite media services and whole-home automation—such as smart lighting scenes, window shades, thermostat control, door locks, and more.
Turn off the lights, lower the shades, and navigate to your favorite movies with the tap of a button.
Need a drink or a restroom break? Press "pause" and the lights will come back up to lead the way.
Is the music upstairs too loud and interrupting TV-watching downstairs? Control all media sessions
Hear a noise outside? Pause the movie and bring up your surveillance cameras on your TV.
Schedule a #C4Yourself Session with us for a virtual consultation.
RSVP Today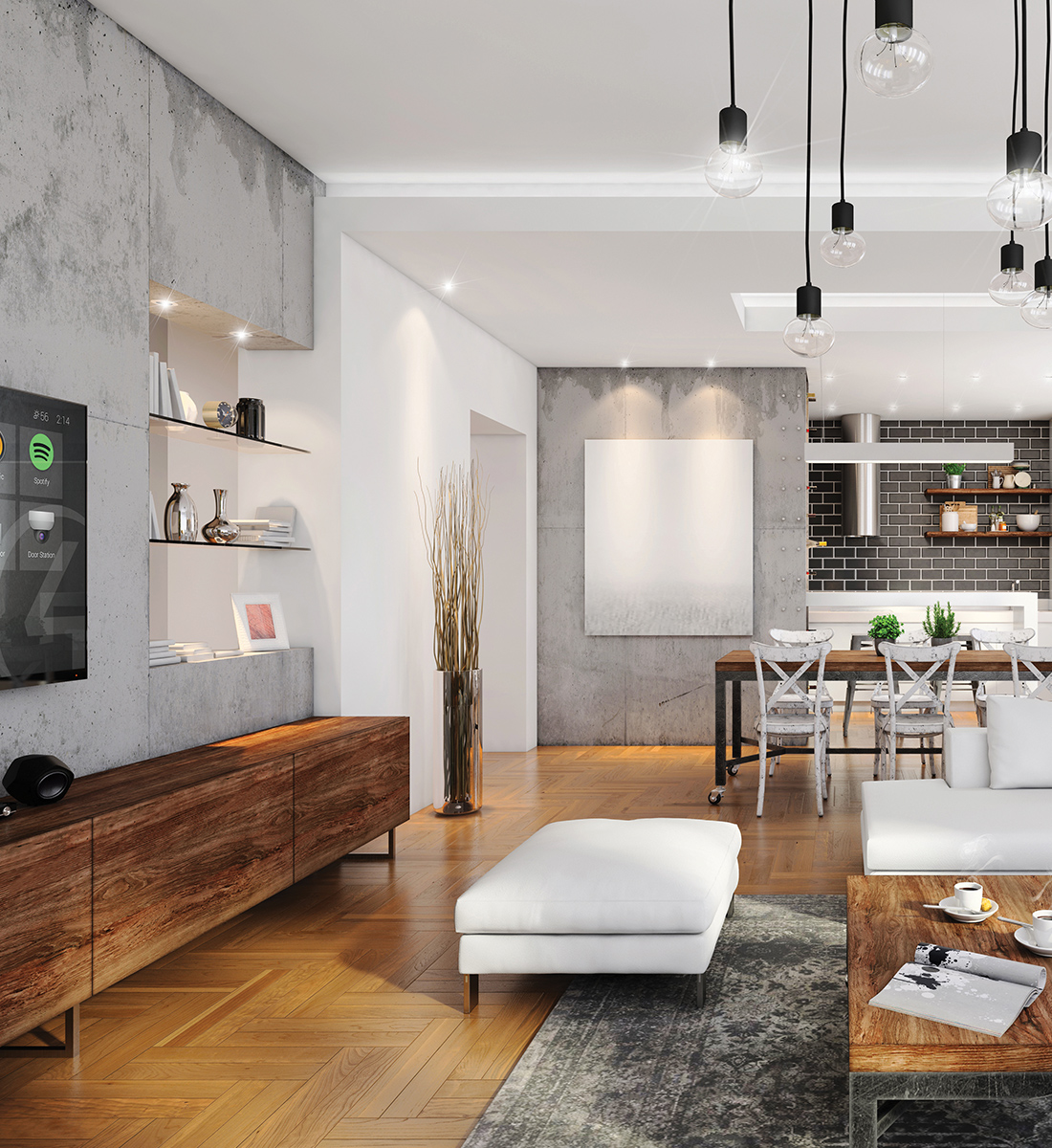 Smart Lighting is Essential
Lighting is no longer just a basic utility for your home. More than just smart bulbs or the odd plug-in timer, a comprehensive smart lighting system is about security, convenience, and setting the perfect scene—every time. Customizable and personalized Control4 Smart Lighting can:
Create an ideal movie-viewing experience for your family or provide the perfect ambience for a party
Help automate and add "wow" to holiday decorations
Supplement security systems and help deter mischief
Automated and motion-triggered lighting means never having to come home to a dark house or tripping over stairs in the night
Whether you want to outfit the whole house or start small and add more later, with multiple configurations and finishes for any budget, we can help you figure out what's right for you. Contact us to RSVP Today for a virtual #C4Yourself Session.
RSVP Today
Private by Design
Control4 is committed to earning and maintaining customer trust by focusing on six key principles: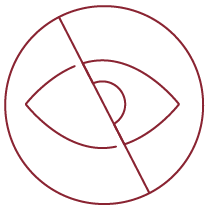 Privacy
What happens in your home, stays in your home. Control4 does not sell your data or use it for marketing purposes.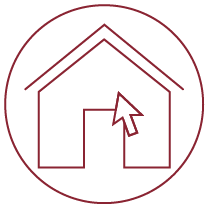 Benefits To You
The data that the system uses benefits you, it's what makes your home "smart" and is used to make your life simpler.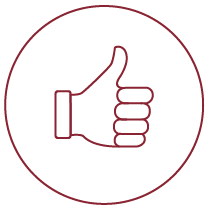 Control
We put you in control of your privacy with easy-to-use tools and clear choices.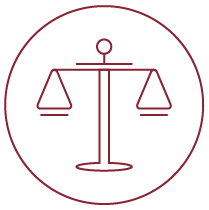 Transparency
Control4 is transparent about the use of your data, so you can make informed decisions.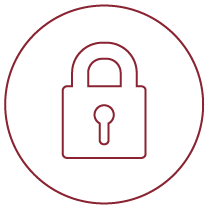 Leading Security Practices
Control4 protects data with strong, industry-leading security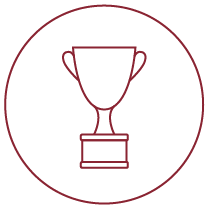 Strong Stance on Privacy
We respect your local privacy laws and fight for the legal protection of your privacy as a fundamental human right.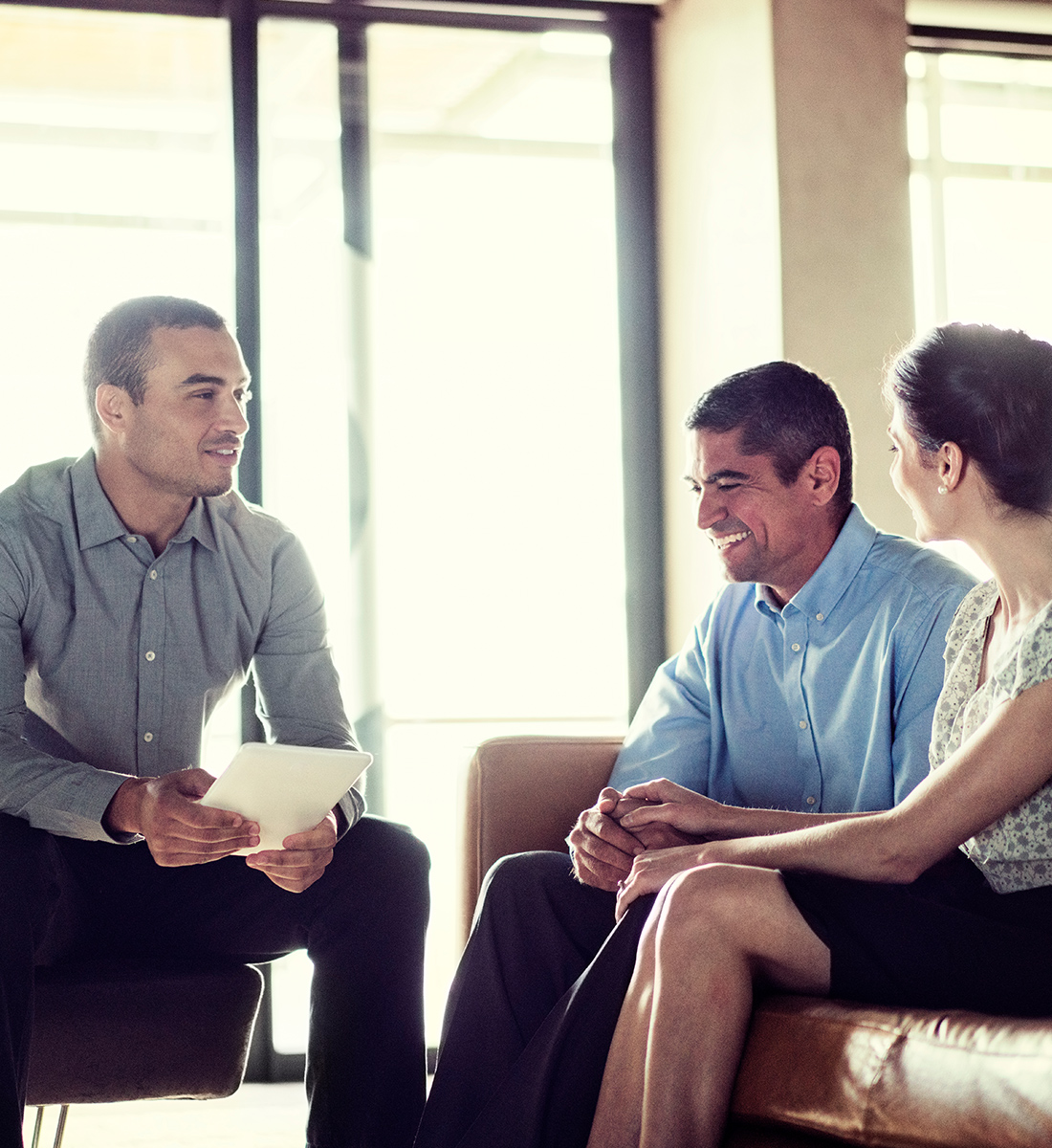 Why Work With A Pro
Just like working with an electrician or plumber, make sure you work with a professional if you're planning on upgrading your home with smart solutions. Control4 Smart Home Pros have years of experience, hands-on training, and access to incredible resources. As certified automation programmers they are capable of designing systems that work like magic.
Want to be able to fine-tune and further personalize your smart home yourself? After your Pro has finished custom programming your home and neatly installing all the equipment for you, they can give you access to When >> Then. This allows you to fine-tune the scenes and settings in your smart home yourself, while still having your Pro as a resource to help should your system ever need updating or if you decide to add more technology in the future.
RSVP Today
How to Transform Your Home Into The Castle You Deserve
Our blog is full of inspired ideas and useful information that can help you understand your options and what it's like to work with Control4 Smart Home Professionals.